5 Serious Cybersecurity Concerns Threating Businesses Online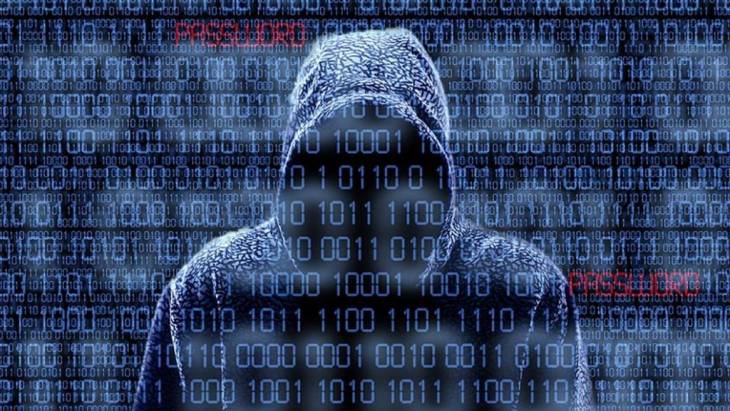 The past few years have been full of opportunities—for employment as well as for development of creative ideas and businesses online. The potential for even greater opportunities is yet to come.
However, experts warn that come 2021 there will be a progression of cyber threats that threaten to compromise businesses and private data on the internet.
To combat these threats and protect your business and sensitive information, you will need to be adequaty prepared. More than that, you will require a subsequent change in your digital practices to guard against malicious and mischievous hackers.
If you are wondering what cyber threats the experts are talking about, read on to find out.  
Beware of These Cybersecurity Trends and Threats
Hackers and cybercriminals are constantly finding new targets and refining the tools they use to break through cyberdefenses, steal private data and damage or disrupt computer systems or networks. In order to protect yourself from these threats, you need to know what exactly the threats are and how they are evolving.
Below are some alarming cybersecurity trends to watch out.
1. Ransomware evolving
Ransomware, a type of malicious software threatening to publish a victim's data or perpetually blocking access to it unless a ransom is paid, has led to an increase in activities in the cybersecurity domain. There is always something to counter the weight of the threat. Either cybercriminals up their game or the guys in the cybersecurity world raise their combat strategy.
Expect the evolution of ransomware because it doesn't go away that easily. And it can wreak havoc if you do not take action. The worst part is, you may not be able to get rid of it without the said "ransom." Some cybercriminals behind the creation of ransomware get their way (what they planned on), such as disrupting the infrastructure of the entire business. You should look to devise new ways in which to minimize and eliminate this threat.
2. Artificial intelligence rising
By itself, artificial intelligence (AI) is not a threat. However, if you are not investing in artificial intelligence, you may be exposing yourself to cyber threats. How? Because artificial intelligence does not require breaks, nor does it require getting paid by the hour, and so on.
Imagine the AI protecting you in real-time from malware attacks. When you sometimes naturally have to go on a pee break, the AI you invested in is busy stopping the incoming malware attack dead in its tracks. By the time you are back, you wouldn't know what hit you and it will be as if nothing dangerous happened while you were away for some time.
If it weren't for an AI, the virus may have downloaded into your system and things would start to go awry. Believe it or not, robots are likely to be our best weapons against the new wave of cyber threats. But are we, at this point, investing in competent AI?
3. IoT opening a field that needs guarding
For many people the Internet of Things (IoT), defined as "the network of physical devices, vehicles, home appliances and other items embedded with electronics, software, sensors, actuators, and connectivity which enables these objects to connect and exchange data," is a blessing. But if you critically look at it, this is a dangerous field to be playing on. On its own IoT is useful, but if a virus or malware were to hit it, life as you know it could cease or turn upside down—cue in the Terminator movies.
With IoT, you have your cars, refrigerators, homes, medical and health records connected. We don't want to even imagine a case where all of this sensitive information falls into the wrong hands. An IoT breach would be disastrous. According to some experts, the risk of an IoT hack or the probability of an attack is 70%. That is a massive number not to be taken lightly.
4. Blockchain continuing to be at risk
Blockchain, defined as a continuously growing list of records (called blocks) linked and secured using cryptography or encryption, has revolutionized the world for the better. It is the technology behind popular virtual currencies like bitcoin. However, Blockchain tech has also opened a way for cybercriminals to steal your crypto coins.
Since cryptocurrency is all online without any physical trace, cyber-attacks can render it useless. The ideal way to combat this threat is by using two-factor authentication when logging into your wallet. Moreover, it continues to be a challenge for cybersecurity professionals to come up with ways to better defend Blockchain technology from these intruders.
5. Trojans becoming bolder in their attacks
A Trojan is a computer program or computer coded instructions for a specific task that appears harmless. However, the trojan is in fact trying to secure your data for malicious purposes. If you have heard reports in the news about a big business getting attacked by hackers and losing a bunch of customer information, this is sometimes the result of a trojan. Unfortunately, cybersecurity experts anticipate the Trojan to be bolder and more indiscriminate in its attacks.
Trojans also target individuals. You may visit a website and are told that your computer is infected with a computer virus or needs files to be cleaned up. You are prompted to install free software that will clear the infected files, but it might not be as free as you think. The trojan creates a file on your computer that gathers your keystrokes, or the words you type and transmits that info to the hacker. Since people compile very sensitive financial data, this can cost you or your company millions. Always beware of these cyber threats and steer clear of them as much as possible.