Pay Attention to These Google Updates & Trends to Stay Top of SERPs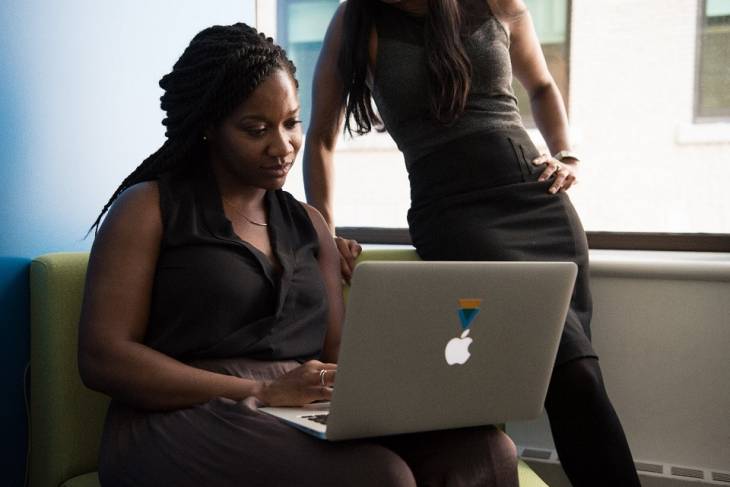 Whether you want to increase your brand visibility, product awareness or boost sales and subscriptions, you need to be proactive to ensure you get what you want online.  
The digital business environment is immensely competitive and unforgiving. And there are lots of things you should be doing if you are serious about achieving your business objectives online and get the best returns on your marketing and SEO investments.  
At the top of the list of things to do in order to achieve your SEO and business goals is ensuring your website has superior user experience, your team understands the latest business trends and tactics, and you are abiding by the rules and guidelines of leading search engines like Google and Bing to rank top of the search engines results pages (SERPs).
Essentially, you need to understand, follow and exceed industry best practices to compete effectively and succeed online.
While different digital marketing tactics have varying degrees of impact on visibility and conversions, SEO seems to have the most significant, long-term impact today. That's why it's essential that you stay on top of the latest search engine trends and SEO tactics.   
Key Search Engine Trends and Updates to Always Keep an Eye On
Here is a list of top search trends and updates you should stay updated on.
Keep these three things under careful observation and they will help you in a big way to rank highly in SERPs, fulfill your business objectives, and always stay competitive online.
1. Google's broad core algorithm updates
The first and most important thing to consider is Google's major updates to its core algorithm. Google reportedly makes hundreds of minor updates to its search engine algorithms each day. However, from time to time, it performs a major update or overhaul of it search engine ranking algorithm that reverberates across the internet affecting businesses online in different ways.
A recent broad Google core algorithm update was in August 2018, and it took an entire week to roll out. According to some Google and SEO experts, the August 2018 update was all about quality of the content on websites. This update apparently mainly affected sites with a very low Expertise, Authoritativeness and Trustworthiness (EAT) score.
Staying on top of such major core updates will help you keep abreast of page quality guidelines so that you can avoid penalties and compete more effectively for organic traffic from Google.
Studies conducted after the August 2018 core update was rolled out found that 41.5% of sites were affected and most of the affected sites were in the medical, health, wellness, and fitness industries. Thus, the Google core update was nicknamed "Medic" update.
The reasons these specific sites were said to have been hit hard included:
Most of the health pages typically belong in the YMYL category, that is pages that can directly affect the health, happiness, income, and financial stability of users.
Low-quality content on YMYL pages had a direct negative impact on the lives of people.
Understanding that Google is very sensitive and careful when ranking content that can affect someone's health, happiness, safety, or financial stability (a YMYL page), will help you when crafting such content. Your content should be of the highest quality and backed by credible sources.
The most recent Google core update was rolled out earlier this year in March, 2019, and another update detected mid this year in June. According to industry observers and SEOs, the aptly named "June 2019 Core Update" seemed to be focused on generating more diverse Google results.
Google's Search Liaison said the company's guidance about the Core updates remains the same as it has been in the past. Google strongly recommends a high level of commitment from site owners to publish truly useful content so that they serve users with real insights and solutions.
Therefore, if you do not pay attention to the quality of the content published on your site, you may inevitably end up being relegated to page 3, 4, and, even worse, on double-digit pages.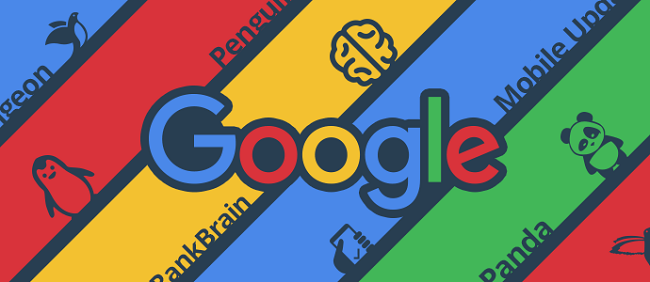 2. Voice search optimization
Voice search is the new frontier for search, with voice recognition technology like Google's Voice Search and Apple's Siri gaining popularity fast. Keep it on your radar and optimize your content for it.
It is projected voice search optimization will soon be a primary SEO tactic for webmasters as this is a very useful technology that improves accessibility of your site.
Current voice search usage trends and stats show that:
More people are finding it more comfortable to search sites using voice commands.
50% of all searches will be voice searches by 2020.
55% of teenagers and 41% of adults use voice commands to search items a number of times a day, and this figure is going up every day.
The number of millennials using voice-enabled digital assistants will climb to 39.3% in 2019.
Mobile voice-related searches are 3x more likely to be local-based than text-related searches.
1 in 4 shoppers used voice assistants in their holiday shopping during the 2017 season.
Voice commerce sales reached $1.8 billion last year, and is predicted to reach $40 billion by 2022.
To stay ahead of this trend and the curve, you must optimize your content to facilitate voice search. There are three specific ways in which you can do that:
I.) You can do this by optimizing for local search, because most voice searches are local. According to the Bright Local's Voice Search for Local Business Study, about 46% of those people who use voice search usually look for local businesses on a regular basis.
This makes a lot of sense for your business and brand, as well to use geo-targeted keywords and build up positive customer reviews. Make sure you provide the name, address, and phone number across all of your online business listings.
II.) You can also make use of FAQ pages. Consider the questions carefully, as well as the relevant answers. This will help you to create a high-quality FAQ page and compile the most common questions that you encounter on a regular basis for better ranking.
III.) Lastly, to rank better in voice search queries you must make sure that your site is mobile-friendly. There have been a lot of discussions on the importance of mobile optimization and blogs and articles written on it. It needs no further emphasis. Simply know that if your site is not mobile-friendly, Google will not pull voice search answers from it.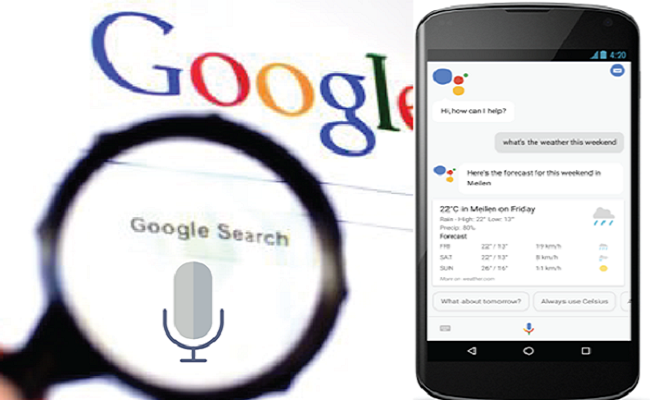 3. RankBrain Factor
The top three factors that help you rank better on Google are content, links, and RankBrain. The first two factors have been discussed extensively online. The last factor, RankBrain, not so much.
RankBrain, refers to "a component of Google's core algorithm which uses machine learning (the ability of machines to teach themselves from data inputs) to determine the most relevant results to search engine queries," according to a definition by Moz. Google confirmed its existence October 26th, 2015.
To improve your website's ranking and user experience (UX), you need to understand RankBrain and make the best use of this major ranking factor that is known to use AI and machine learning to serve users with better search results estimated on the basis of the search intent. Google itself revealed RankBrain is their third most important ranking signal in their algorithm.
RankBrain helps Google's search results ranking algorithm in several ways, including interpreting complex and long-tail search queries, the intent behind searches, and much more. It also helps it to 'see' specific patterns in seemingly unconnected complex searches. This helps the algorithm to further understand the similarity of each search to another, and also to anticipate the complex searches in the future and whether or not these are related and pertinent to the particular topic.
It is a smart tool that collects data and becomes smarter as its reservoir of collected data increases. This enables it to analyze user search intent more accurately, as well as the context of searches. It helps the algorithm to return better search results by understanding the following:
Synonyms and related terms of the original search query
Pages containing these synonyms
The relevant information and the search intent of the user
Actions that indicate the search results satisfy the users
Bounce rates
Dwell times, and
Click-through rates.
Before RankBrain was introduced, Google algorithm looked at keywords' instances with zero contexts. However, after RankBrain was introduced, it gets to the intent behind any search.
To make the best use of this Google search algorithm ranking tool, and to get top ranking in SERPs, make sure that you include optimized meta tags, make the headline catchy and more enticing, and pay attention to page usability, which is the most significant aspect of UX.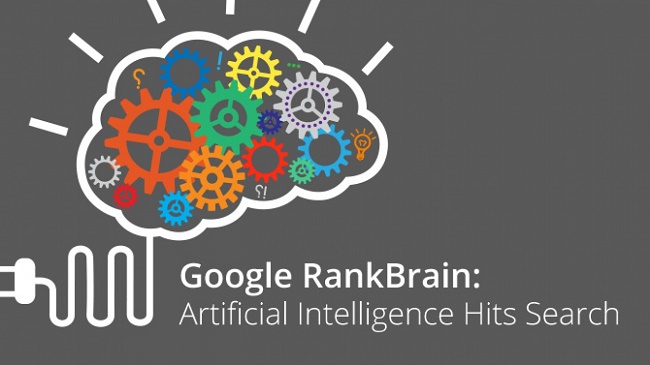 With all that said, and your steadfast application of the information included in this guide, you will be able to stay ahead of the curve, beat most of your competition, and rank top in SERPs.