How Animated Videos Can Help Your Business Stand Out on Social Media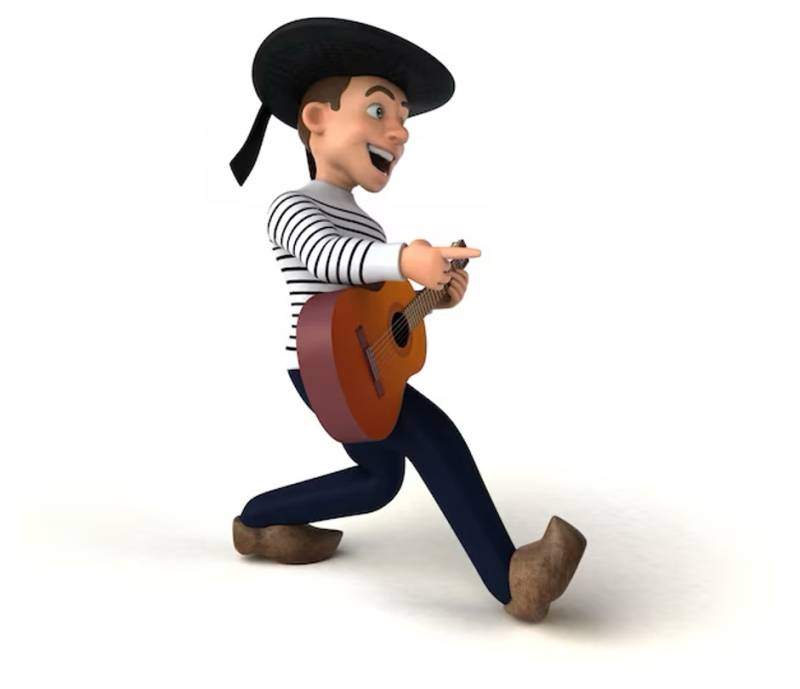 Social media is an indispensable part of our lives today. It allows us to connect with our friends, family, and people from all over the world. Different social media platforms like Twitter (X), LinkedIn, Facebook, WhatsApp, Pinterest, Instagram, and YouTube are used by millions of people daily to interact and share their thoughts and feelings with each other.
While social media has helped us to express ourselves and stay in touch with our dear ones, it has also proved to be an extremely potent tool for business marketing. Social media is arguably the most effective and budget-friendly marketing tool for both B2B (Business-to-Business) and B2C (Business-to-Customers) businesses.
With the huge potential that social media has to bring increased conversions, lead generation, sales, and inbound traffic, it is no surprise that brands and marketers swear by the benefits of using social media for marketing purposes.
However, when posting and sharing your business ideas, products, and services on social media, you need to make sure you keep your content engaging and entertaining. One way to do that and attract audiences and positive results on social media is with animated videos.
Win Fans On Social Media with Animated Videos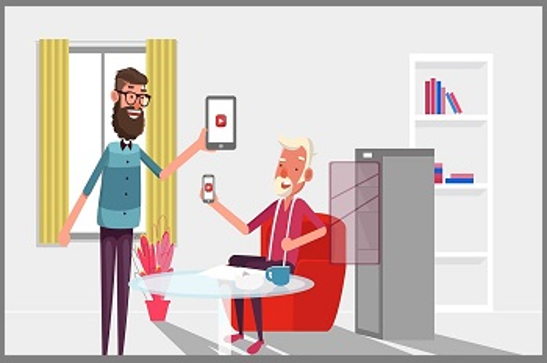 There are many ways to connect with your target audience on social media, but animated videos remain among the most effective and engaging ways to reach potential customers on social media.
You may have come across animated videos when browsing your social media feeds, with beautiful visuals, amazing sound-effects that play automatically in the newsfeed. These 2D or 3D animated videos bring stellar results in business marketing by instantly catching users' attention, engaging the viewer, and delivering the message powerfully, while also entertaining them at the same time.
Computer Generated Imagery (CGI) 2D-3D videos combine visual, emotional, and auditory factors that immediately attract the attention of the audience, boost online engagement, and drive web traffic to your website. Studies indicate that video continues to be used by an overwhelming majority of businesses. 91% of businesses use video as a marketing tool in 2023, while 87% of people said they would like to see more video from brands. 
Whether it is 2D B2B explainer videos or 3D B2C animated short films, there are many animated video benefits and reasons to use the animated video format to stand out on social media.
Key Benefits of Leveraging Animated Videos
Here're some of the most significant benefits of leveraging animated videos:
Quick to Watch – CGI Animated videos gain quick acknowledgment from the target audience. These videos are quick to watch and have a tendency to go viral within a very short amount of time.
Simple and Easy to understand – Animated videos make communications highly interactive with animated characters.  Its interactivity attracts the audience as opposed to the monotonous reading of a text.
Grabs Attention – A human mind retains visuals for a longer period and viewers are most likely to build emotional resonance with animated videos that have a captivating voiceover, captivating and colorful visuals, and an emotional stance.
Element of Fun – CGI Animated video in beautiful audio-visuals entertains and educates the audience. The liveliness of the characters and the environment makes animated videos really fun to watch.
Lesser Costs – Animated videos are highly budget-friendly and involve lesser production costs as compared to a film shoot or a live video. Its cost-effectiveness makes it one of the most popular means of business marketing.
Top Tips for Creating Animated Videos for Social Media
When creating and using animated videos as a social media marketing strategy, keep these things in mind:
Short Duration – Keep your CGI animated videos short, usually ranging from 60to 90 seconds in duration. It will keep your audience engaged, entertained, and interested in watching them. People love to watch such videos in the super-packed schedule of the modern lifestyle.
Autoplay feature – Videos in the newsfeed section of social media can play automatically. The silent flux of animated visuals will instantly attract the attention of the viewer and make them watch the entire video.
Customized Videos – Animated videos can be tailor-made according to the taste and preferences of the target audience as well as according to the social media platform like Facebook has a more personal touch, YouTube is informative, & LinkedIn is purely professional.
Audience-friendly– Every social media platform serves a different kind of audience. CGI Animated videos help you to connect with the most relevant viewers to your business. Create a video that appeals to your audience.
Pros and Benefits of Incorporating Animated Videos
Value – Animated Videos with proper value make a great offer to the audience and are the most preferred medium of business marketing and advertising.
Quality – CGI Animated videos present a simple message in quality visuals that make the businesses stand out on social media. Animation helps make good quality videos.
Endless Possibilities – Animation is a great way for social media campaigning. It can help you market your brand and widen your business horizons.
Personal Data – Animated Videos also allow you to include data and stories that make your audience feel more connected. Animation can thus help you to earn a web family who takes an interest in your ideas and products.
More Tips to Stand Out on Social Media with Animated Videos - Infographic
Animation can do wonders for your business and lead to rapid growth and expansion. To learn more about why you should use animated videos to connect with the right audience on social media, check out the infographic below that highlights some of the reasons you should use animated videos as a social media strategy: