As the COVID-19 Vaccine Begins to Rollout, Will Brits Return to Normality Faster?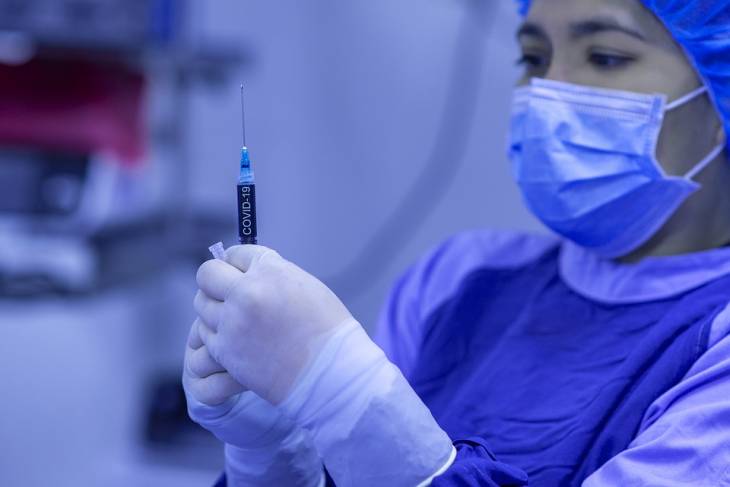 Today, the first COVID-19 vaccines have been issued to Brits as part of the first rollout of the coronavirus vaccine. 
A 90-year-old woman has become the first person to be given a COVID jab as part of the mass vaccination programme. She was given the injection this morning - the first of 800,000 doses of the Pfizer/BioNTech vaccine that will be given in the coming weeks. Up to four million more are expected by the end of the month.
Hubs in the UK will vaccinate over-80s and some health and care staff - the programme aims to protect the most vulnerable and return life to normal. However, most of that is not expected to become available until next year, although government sources said another four million doses should arrive in the country by the end of this month. 
UK vaccine taskforce chairwoman Kate Bingham also struck a positive note, telling the BBC her "gut feeling" was that "we will all be going on summer holidays."
It was likely people most at risk would be vaccinated by April, Bingham said, and then the authorities would consider how to broaden out the vaccinations to other adults.
"I think by the summer we should be in a much better place to get on planes," she added.
What the vaccine will mean for businesses
Chris Biggs, Partner at Theta Global Advisors - a non-auditing and consulting accountancy firms that specializes in flexible working for chartered accountants - commented on what the vaccine will mean for businesses:  
"With the first people being vaccinated today, many may think that we can return to normality after the Christmas break. Unfortunately, this period is only just beginning, and it may still take months, if not another year, until work is how it was at the end of 2019. Businesses need to be prepared for this cross-over period. 
Now more than ever, businesses and employees need to be as transparent as possible to voice concerns and plan for the future. There is going to be trepidation over the coming months, and business leaders and managers need to ensure that working environments are still as COVID secure as they have been up until this point.
With the UK leading the way in immunizations, working with global teams may remain online for longer than we would like. Now that everything is being done to get people back to normal, hopefully, people will see the light at the end of the tunnel and accept that we are in the final stretch. 
Despite this process taking longer than many would like, a viable vaccine is the best way to ensure that Brits can get back to the office and hopefully, by the end of 2021, the world will begin to get back to normal while maintaining the positive changes to the world of work that we have learned this year."