Navigational Design: Essential Techniques to Improve Ecommerce Website Usability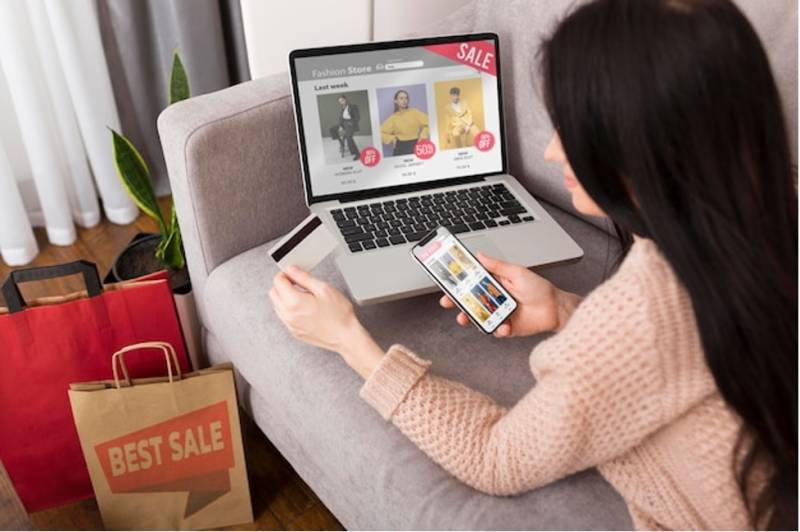 Electronic commerce, or e-commerce, has become an indispensable part of global retail that is now estimated to exceed 5.7 trillion dollars worldwide, with no signs of slowing down.
When you step into the world of e-commerce, navigating the treacherous online shopping landscape can often feel like traversing an impenetrable jungle of endless products and promotions.
However, if you want to optimize your e-commerce website performance for enhanced user experience and increased sales, you'll need to uncover the secrets of e-commerce navigational design and apply all the essential techniques that improve website usability and make the online shopping experience as smooth as possible for users. 
The Maze of E-commerce Chaos
Imagine entering a vast marketplace with endless products, each competing for your attention. This is the reality of ecommerce websites, where users often find themselves lost in a bewildering, ever expanding maze of chaos.
For e-commerce business, success lies in designing a navigation system that helps users easily browse your ecommerce website and find what they are looking for.
In the digital age and e-commerce jungle, users face numerous challenges when shopping online. They often need help finding the right product, get overwhelmed by too much information and too many options. They even often encounter frustrating e-store experiences that make buying difficult.
The key to taming this chaos is through thoughtful navigational design for e-commerce websites. So, how do you create a more thoughtful and intuitive navigational design for e-commerce websites to improve usability and improve overall user experience on your e-store?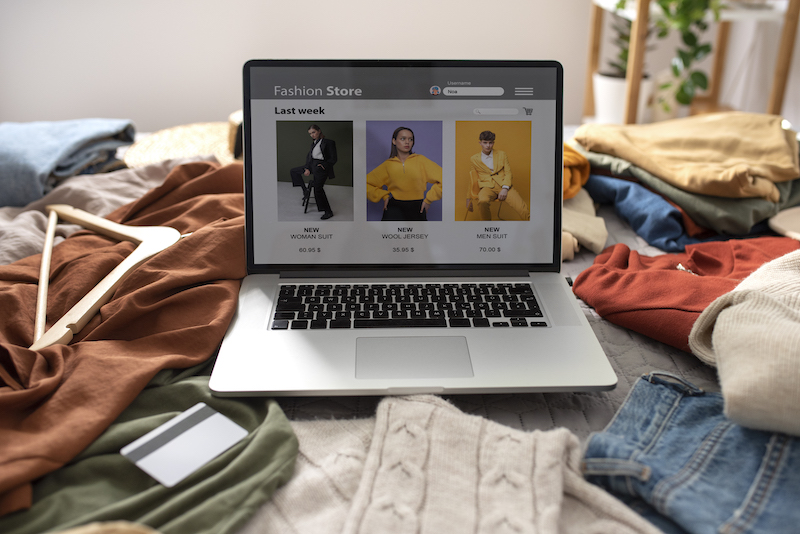 #1. The Power of Simplicity
In this chaotic realm, simplicity is key. E-commerce websites should take this advice to heart and create navigation that is simple to use and understand.
Simplicity starts with a clean and uncluttered user interface. A well-organized layout with a clear visual hierarchy guides users effortlessly through the website.
The navigation menu itself should be prominently displayed on the site, preferably at the top or on one side of the page, ensuring easy accessibility at all times.
Implementing a breadcrumb trail that shows users their location within the website hierarchy can also be beneficial.
Additionally, offer quick links or shortcuts to popular categories or products. This allows users to swiftly bypass unnecessary steps and reach their desired destination on the site faster.
#2. Clear and Concise Labels
If you've ever wandered through a forest with signs pointing in every direction except the one you need, you understand the importance of clear and concise labels.
Ecommerce websites should employ labels that are clear, descriptive, straightforward, and aligned with user expectations. Confusion breeds frustration, and shoppers are likelier to click that dreaded "X" or close button when there are no clear and concise labels on an e-commerce site.
Therefore, ensure the main categories and subcategories are clearly labelled in the navigation menu. For example, instead of using technical jargon, opt for simple and easily understandable labels that reflect the products or services offered.
Furthermore, consider incorporating visual cues such as icons or imagery alongside the text labels. These visual aids can quickly convey the purpose of each category, making it easier for users to identify the path that aligns with their needs.
#3. The Siren Call of Search
Ah, the siren call of search! Users often turn to the search bar as their beacon of hope in the vast ocean of products on sale. Ecommerce websites must recognize the significance of the search feature and optimize it to meet user expectations.
The search bar should be prominently placed and readily visible on all website pages. Implementing filters and sorting options allows users to narrow their search results, ensuring they find what they're looking for quickly and efficiently.
To enhance the search experience further, consider incorporating intelligent algorithms to understand user intent and provide relevant suggestions. 
#4. Streamlined Checkout Process
While navigation significantly enhances usability, a smooth and streamlined checkout process is equally crucial. Implementing a persistent cart feature allows users to add items and continue browsing without fear of losing their selected products.
Throughout the shopping journey, provide clear indicators of items in the cart, including quantity and total price.
During checkout, display a progress bar to inform users of the steps involved. This visual representation alleviates any uncertainty and provides a sense of control.
Minimize form fields and leverage autofill functionality to expedite the process, reducing friction and potential cart abandonment.
#5. Mobile-Friendly Design
In an era where smartphones have become ubiquitous and an ever-present feature on our hands, ecommerce websites must prioritize mobile-friendly design.
A mobile friendly design focuses on developing websites with responsiveness in mind in order to create a consistent, user-friendly experience across various devices and screen sizes.
Mobile responsiveness ensures that users can access and navigate the website seamlessly on mobile devices, regardless of the type and size of device they use.
Don't forget to implement touch-friendly buttons and easily tappable elements. Avoid tiny, compact links that frustrate users by causing inaccurate taps.
#6. User Feedback and Reviews
In the world of ecommerce, trust plays a vital role on customers' decision-making process. Users seek assurance and validation before making a purchase.
As such, incorporating user feedback and reviews into the navigational design can significantly improve usability while also building customer trust.
Integrate user reviews and ratings directly into product listings. Moreover, implement sorting and filtering options for user reviews, such as by date or helpfulness, to help potential customers find the most relevant and informative feedback.
Most importantly, consider incorporating a "Questions and Answers" or Q&A section, where users can ask questions about a product, and the community and seller can provide answers. This interactive feature helps to clarify any doubts users may have so they can make informed decisions.
#7. Personalization and Recommendations
Personalization is another secret weapon in the vast e-commerce jungle that helps users discover items tailored to their specific preferences and interests.
By leveraging user data and behavior, e-commerce websites can offer personalized recommendations that ultimately enhance the user experience.
Implement a recommendation engine that analyzes user browsing and purchase history to suggest related products or items frequently bought together. These personalized recommendations can be showcased on the homepage, product pages, or dedicated recommendation sections.
Furthermore, consider implementing a "Recently Viewed" or "Recommended for You" section that displays products users have recently viewed or might be interested in based on their previous interactions. This gentle nudge can remind users of items they considered and potentially encourage them to purchase.
In Conclusion 
In the realm of e-commerce, navigating the chaos is no small feat. However, with the right navigational design, ecommerce websites can transform into user-friendly havens where customers can easily find their desired products and enjoy a seamless shopping experience.
By embracing simplicity, employing clear and concise labels, maximizing the potential of search functionality, streamlining the checkout process, and prioritizing mobile-friendly design, e-commerce websites can empower users to navigate through the digital jungle with ease.