8 Surefire Ways to Make Your Website More Trustworthy to Customers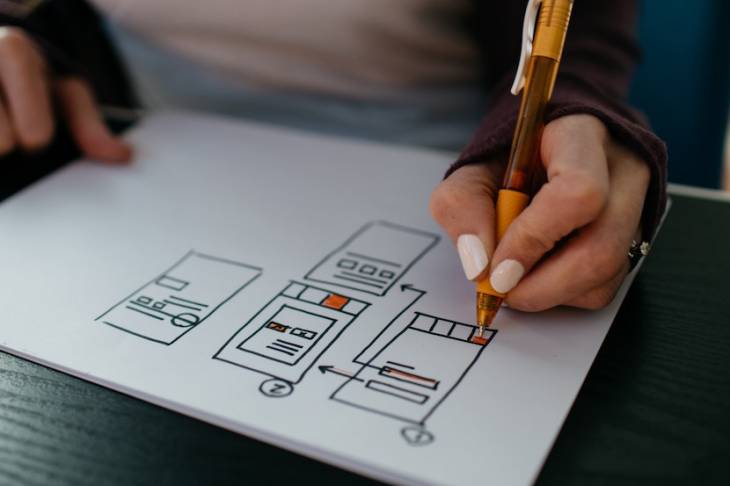 Every successful relationship is based on trust. Your business prospects and ecommerce customers are no different. If people pay for the products and services you offer, they'll need to trust that you deliver. This is where trust comes in. 
If you're selling on your website, then most of your business' trustworthiness is dependent on your site. Your site is like your online storefront, and you must make an excellent first impression. 
So how do you foster that trust?
Tips to Boost Website's Trust with Users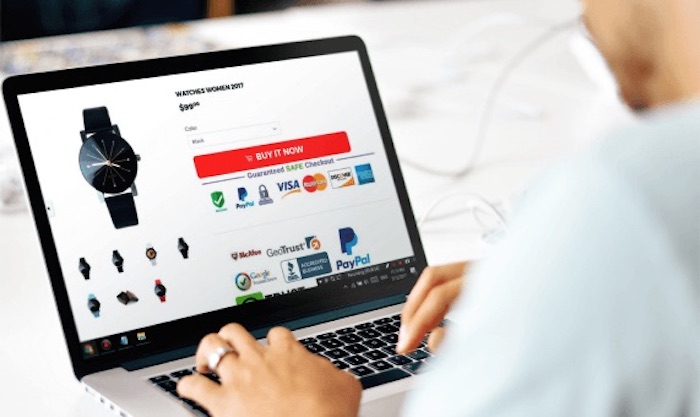 Here are some of the best ways you can make your site more trustworthy to customers: 
1. Use High-Quality Website Theme/Template
People prefer a website that's aesthetically pleasing and visually appealing to look at on their desktop computer and also on their mobile devices over a dull and bland one.
A beautiful and streamlined website across all devices is not only a positive ranking signal, but it also enhances user experience and improves conversion rates.
Thus, a great-looking website theme or template does matter. That's because it creates an excellent first impression of your business depending on the aesthetics of your website design.
Elements of bad web design and aesthetics like illegible text, too many ads, and bad color combinations hurts users' first impressions of your site and destroys trust in your business. 
Some ways to improve your website design and aesthetics include using: 
Unique images and illustrations. Using stock photos can be tacky and create mistrust from customers. Instead, use high-quality, original photos on your site as much as possible. 
Prominent CTAs. Your site should have primary call to action (CTA) that prompt visitors to do a specific action. For instance, if you want users to look up your product page or sign up for a free trial, put a clear CTA that makes it easy for visitors to do the particular action you want them to do. 
Enticing layout. Your site shouldn't just be blocks of text. Instead, it should be an immersive experience with images, pictures, and videos. Adding these elements makes it a more captivating, engaging, enriching and pleasurable experience. 
Mobile-friendly design. Your website should have an optimized mobile-responsive theme or template that allows users to seamlessly interact and engage with your site across all devices, including tablets, mobile phones, and desktops.
2. Provide Clear and Detailed Product Descriptions [with Photos]
When shopping online, one of the fears people have is that the actual products don't match the pictures posted online. 
For customers to see the products clearly, and to break this fear, you can: 
Use high-quality images: As mentioned previously, using high-quality, original, actual product images to showcase your products is essential. 
Utilize videos: Videos to showcase the product helps build credibility and trust. 
Make sure to include all vital information. Customers should be informed of every possible product detail, like color variants, size, weight, etc. Also, make sure that you include ratings and reviews from previous customers. Have a warranty and guarantee on the product page. Doing so will build trust and prevent customers from leaving your site. 
360-degree view. The product should be showcased from different angles so that viewers can examine the product thoroughly. 
3. Develop Clean and Intuitive Site Navigation
A site that's too complicated to navigate and cluttered isn't the best way to go. When it comes to your site navigation and layout, you want to make it as simple, intuitive, and familiar as possible. 
That doesn't mean you have to sacrifice the website's design. It just means you should make your site intuitive for first-time visitors. 
Nothing beats a professionally designed website with intuitive navigation. 
4. Display Accurate Contact Information 
When website users have a difficult time finding your details and contact information, it can be very frustrating for them and not foster trust in your business. This issue plagues many sites.
Make sure that you provide an email address, social media accounts, and even a contact form that visitors can use to reach you. Many people today prefer sending emails and direct messages (DMs) on social media to reach brands. 
If you're accepting phone calls, make sure you provide a phone number as well so that visitors can easily get in touch with you. All this information is a strong trust signal for users.
5. Publish Relevant and Helpful Website Content
Publishing high quality, relevant, and helpful content on your website demonstrates that your business understands its niche well and knows what it is doing, which builds customer trust. 
Add a blog on your site that publishes high quality content regularly to provide information and solutions to what your target audience is searching for. Use you company blog as a way to subtly promote your products and services and pass across other company messages. 
Aside from getting grammar right, your content should also be engaging and informative. It must be updated regularly to keep it fresh. Thus, you may want to invest in a good copywriter who can write about your products and services consistently to showcase your brand's expertise. 
6. Optimize Your Website for Speed [Fast-Loading Pages]
Here's the thing, customers won't wait too long for your product pages to load. Thus, having a slow site can negatively impact your conversion rates in the long run. 
Make sure your ecommerce site pages load fast. You can use Google's PageSpeed Insights to see your site's speed score and get recommendation from Google on how to improve and make your website faster through the free online tool.
Remember that site speed is now a ranking factor on Google search engine results pages. Don't let slow site speed hurt your website's rankings on Google. 
7. Communicate Your Policies Openly and Transparently
Another way to ensure your site is trustworthy is to communicate your policies openly with users. This lets them know what to expect when using your site and conducting business with you. 
Some ways to communicate your company's policies openly to them include: 
Publish a privacy policy. This lets visitors know what sort of data you gather and how you use that data. It is vital if you want to gain their trust. 
State terms and conditions. It outlines what your company is and isn't responsible for when people use your website, and the legal agreements between a service provider and a person who wants to use that service. 
Create an FAQ Page. This allows you to answer many people's most common and frequently asked questions about your products and services. 
By openly discussing these policies and answering their most common questions, you can create the impression that your site is trustworthy and honest. It also allows you to run your site and your business more transparently and protects you from possible legal liabilities. 
8. Incorporate Relevant Trust Badges and Signals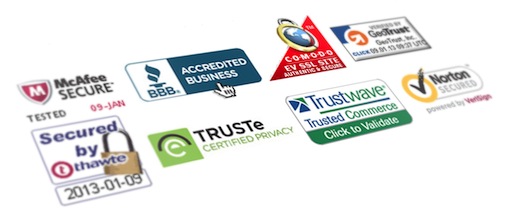 Finally, make sure that you showcase previous industry certificates of excellence, positive customer reviews, five-star ratings on business platforms like Google My Business, and more.
Don't forget to embed relevant accreditation, awards, and third-party endorsement badges from relevant authorities, as well as free shipping badges, money-back guarantee badges, and payment badges. These trust signals make customers feel that they can trust you.
A study by Baymard Institute actually found that 43% of shoppers said they were more likely to purchase from a website that had a trust badge. So, don't hesitate to add them to your site!
When customers and prospects feel your website is legit and they can trust your business, it enables you to establish a long and profitable relationship with them for greater success.