How New Innovations in Book Publishing Industry Are Democratizing Creativity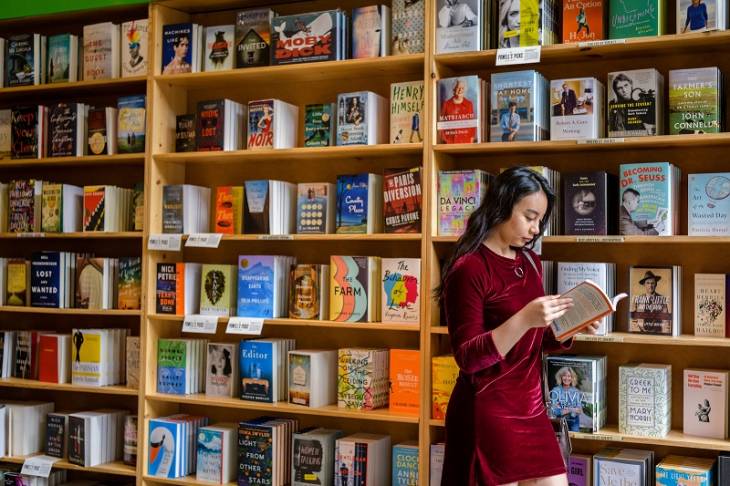 In the US alone, a little more than 8,00,000 books are published every year. Out of this, at least 50-70% of the books are self-published. These, on an average, sell less than 250 copies in their lifetime, which is disheartening.
Every year, on an average, at least 6 million authors publish their work worldwide. More than 90% of these books fail commercially. A reason for this shortcoming is that most of the tools available for writers to improve their work are rather subjective and conflicting, as they are either editorial inputs or opinions shared by a rather limited pool of readers.
While TikTok, Anchor by Spotify, SoundCloud, and other content platforms revolutionized the game for video and audio content creators, there was a serious lack of data-driven content platforms for long-form writers until a few years ago.
As digital content creation expands, the needs of writers in the publishing field have experienced a slew of changes in the way that they can bring their work forward to readers. Various platforms like Pencil, Wattpad, and Medium are leading the new wave to accommodate the transforming needs of writers around the world.
Platforms transforming needs of writers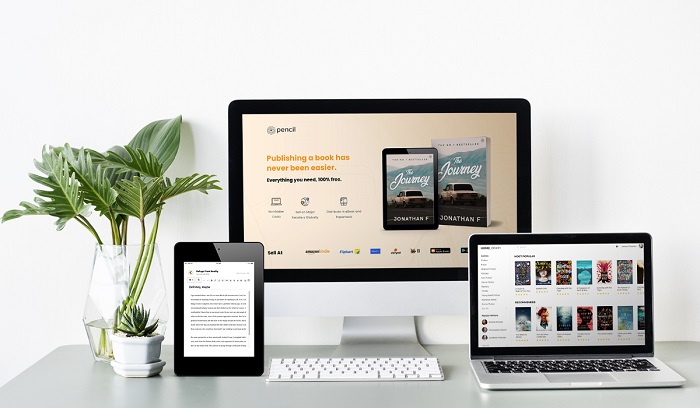 While Pencil brings forward an innovative platform for writers, readers, and storytellers to come together within the sphere of book publishing, Wattpad helps writers test the waters with serialized content, especially in YA Fiction and Fantasy.
Free self-publishing is one of the new tools that authors and writers now have access to, but the available options until a few years ago were either paid, or restrictive in terms of distribution.
New platforms like Pencil are solving this with a one-step free creation and distribution tool. Such platforms enable writers to publish in 60+ languages across the globe in both Print and eBook formats.
Platforms like Pencil, Draft2Digital, and others host expansive distribution networks that help writers expand their book distribution and sell it across 400+ retailers, including restricted market zones in America and China.
In case you're a writer wondering how to publish your own book online, platforms like Pencil are answering your needs. These new platforms herald the next wave of dynamic content consumption and the creator economy.
Just as YouTube and Instagram have transformed video and photo content, these platforms are answering the needs of millions of writers, readers, and storytellers worldwide.
Passion economy – answering the needs of writers worldwide
For the longest time, the book publishing industry has been operating on a high-risk model. Newer platforms that enable free self-publishing like Pencil de-risk this model by testing the commercial viability of the books with zero investment in the publishing process, while helping authors monetize their creative pursuits.
These platforms are successfully making publishing books a transparent and truly digital ecosystem for authors, publishers, and writers.
With new digital platforms revolutionizing the passion economy for all forms of content, these publishing platforms are helping writers to earn a livelihood in ways that highlight their individuality. The last decade has been a witness to this active shift to the passion economy, many experts see this as the future of work.
While all talent-based industries have been disrupted in the last decade by passion economy based communities, book publishing is a space that wasn't truly digitized until a few years ago. As of 2021, new-age writing platforms like Wattpad and Pencil have been helping writers gain real-time reader analytics.
Furthermore, Pencil is the first-ever platform that enables writers to make dynamic edits to their books on the basis of reader analytics - selling new versions worldwide to improve their content continuously.
Just like tools Anchor helped creators make professional podcasts at their convenience, new tools like LivingWriter, Pencil, Grammarly, and Canva are making the publishing process more accessible and less intimidating for writers worldwide. With these tools, writers can now write, edit, design, publish, and distribute their work worldwide for free.
In the rare case that a writer would prefer professional expertise, platforms like Pencil, Reedsy, and Fiverr help writers connect with editors and designers by creating marketplaces or affordable service offerings. All in all, everything that a writer needs to become an author, is one click away.
With 50 million people already joining the global Creator Economy, the Media & Entertainment industry has experienced exponential growth in the last few years and is expected to be valued at $2.8 billion by 2020 end, according to an EY report. This makes the new age of technological advancements that are disrupting the creator economy of the publishing ecosystem all the more exciting.