Online Retail vs. Ecommerce: Differences and Benefits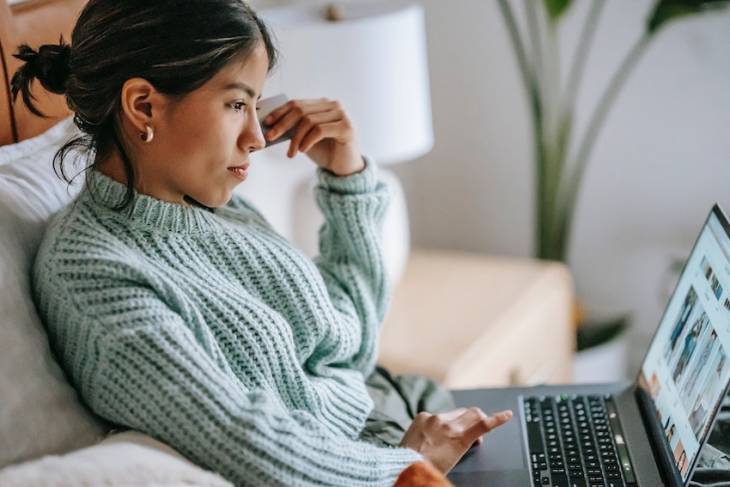 If there is a silver lining in the pandemic that has affected global economies, it is the acceleration of the growth of eCommerce and online retail. 
While both online retail and eCommerce had taken off for some businesses before the pandemic, we saw them further flourish post-pandemic. A combination of factors led to this trend. 
On the one hand, community lockdowns drove consumers to buy what they need online. On the other hand, businesses needed to rethink better ways to reach their customers.
As more businesses embrace this shift in strategy from traditional physical stores to utilizing the power of the internet, delineating the difference between online retail and eCommerce—which are often used interchangeably—is an important first step to knowing which one is right for your business.
Understanding the Difference
Look up a store online, and you're likely to find it is similar in many ways to a physical store. 
Both display all the products that the store has to offer. You can browse through the products, add the items you want to a cart, then checkout through accepted payment methods like debit or credit card. The last step is to have the store deliver the products to your shipping address. 
However, in this particular case, it is a misconception to label the business as an eCommerce venture, as the store fits more into the online retail category. The reason why people confuse the two concepts is the fact that both relate to buying and selling transactions online. 
While it is true that both markets—eCommerce and online retail—deal with online purchasing and selling, this is an oversimplified definition. 
Online retail is a subcategory of eCommerce. In online retail, buyers can directly purchase a seller's goods or services through online transactions. Examples of online retailers are home furnishings store Ikea and fashion brand Forever21. 
Some start-up businesses and small and medium businesses (SMEs) may choose to operate online through their website, but there are other businesses like big retail stores that offer both a physical store and an option to sell their products online.
While eCommerce is also about selling products online, it adds other aspects of online business operations. Ecommerce stores require relevant services such as the creation of digital marketing platforms, logistics and supply chain solutions, systems for financial transactions, data management, and others.
To illustrate this difference through an example, the world's biggest and most successful online retailer in terms of revenue is Amazon.com. Shopify, on the other hand, is one of the biggest and most well-known eCommerce platforms. 
Ecommerce Models
As online businesses continue to grow year after year, eCommerce technologies and trends have also evolved to respond to the needs of these businesses. 
To date, eCommerce businesses fall in any of these categories:
Business to Business (B2B) 
B2Bs involve transactions where one company purchases goods or services from another company. For instance, a wholesaler would manufacture products and then sell them to a retailer rather than sell them directly to an end-user customer.

IBM is considered one of the top B2Bs in the world with its wide range of products, systems, software, and IT tools sold to major companies around the world. Shopify, which was mentioned earlier as an example of an eCommerce business, falls into the B2B category, as well.
Business to Consumer (B2C) 
Online retail adopts the B2C model, where a business sells directly to end-users. There are a lot of B2Cs—from start-ups to big companies that make their products available to their customers through online shopping sites. 
Aside from consumer products, some B2Cs offer specific services, such as Grab or Uber.
Consumer to Consumer (C2C) 
In the C2C model, buyers and sellers can interact with one another via an online platform that acts as an intermediary. In return, the intermediary earns through participation fees or commissions. 
Shopee initially started its operations as a C2C, but with the addition of its logistics business, it is now also considered a B2C. 
Consumer to Business (C2B) 
C2Bs allow consumers to sell their services or products to a business, which is primarily what freelancers do. Examples of C2Bs are Upwork and Fiverr. Businesses go to these platforms to find people with specific skills that can help them with specific aspects of their business operations—whether it's data entry, accounting, digital marketing, and the like. 
Business to Administration (B2A)
B2A, also referred to as B2G (Business to Government), provides services or technologies to government institutions or public offices. Contracts with governments can be in information technology, security and defense systems, automating elections, and so many other areas where the objective is to make government administration more efficient. 
Customer to Administration (C2A)
C2As perform specific activities or services for customers to comply with government regulations. For example, tax filing and collections can be done by the government through a third-party business. The customer provides their information on a platform that connects to the government for ease of communication and processing of information.
Online Retail vs. Ecommerce: Which Should You Choose?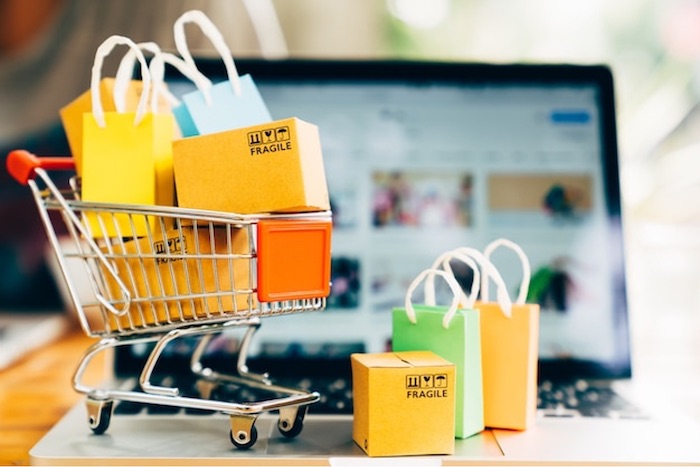 Having clarified the difference between eCommerce and online retail, the next best question to ask is: "Which one is a better choice to boost my business?" 
We delve into these considerations further below.
Benefits of Online Retail
●  Time- and cost-efficient
With an online retail store, you can cut costs in several areas: renting and setting up an on-premise store, paying the salaries of store personnel, paying utility bills, and spending on operational expenses related to maintaining a physical store.

Besides financial resources, setting up a store also requires a lot of time and effort. You'll need to look for a space and then design it, display your products using attractive layouts, hire staff, apply for the necessary business permits, and so on.

Once you've decided to establish an online retail store, you can have your website hosted by a third-party provider who will also guide you through the setup process.
● More markets to tap
With so many online marketplaces available, launching an online shop has never been easier for businesses. Online shopping platforms like Shopee, AliExpress, Amazon, eBay, and many others help entrepreneurs who want to sell their products using their sites in exchange for sales commissions.
You can take advantage of these platforms' substantial number of users from anywhere in the world and the 24/7 availability of these sites.
● Wider reach 
If you operate a store based only in a particular location, you are limited to local walk-in customers. In the same way, customers may find it difficult to buy your product if the location is a concern to them. Online stores remove geographical constraints and allow you to reach customers from various markets, including local and international shoppers.
● Mileage from marketing and communication support tools
Using hosted platforms like eBay and Shopify can give you access to marketing tools that can help you enhance your branding and reach your target customers. They also provide additional support in chat support, payment processing, product deliveries, and more. 
Online Retail Limitations
● Profit-sharing
Using a platform to host your online retail store will require you to share your profits with the website in exchange for the support functions that are made available to your business.
● Strong competition between brands
If you are selling products that are the same as those of other distributors, intra-brand competition will be tight, and you will need to adjust your pricing to compete.
● Some business functions beyond your control
You cannot entirely take control of other aspects of your business operations since these are handled by your web platform. For instance, delivery delays can hamper your brand image. Your marketing strategies will also be based largely on what your host platform can do or implement.
● Limited customer data 
With an intermediary, having your own customer database is difficult since you do not interact directly with customers.
Benefits of eCommerce
● Lesser investment
eCommerce has the same benefit as online retail in terms of minimizing initial investment and other costs that brick-and-mortar stores entail. 
The only major difference is in eCommerce, you set up your own website for your products, sell directly to your target customers, and handle all the aspects of business operations.

Some eCommerce sites choose to outsource other functions, such as shipping and delivery, to take advantage of their existing infrastructure instead of building one from scratch.
● No cut in profit margins
Having your eCommerce site allows you to keep all your business profits, avoiding the commissions and charges required when you use hosted platforms.
● More creative and operational control
You get to be more creative in displaying your products without having to follow standard formats. You can also be in control of your support staff—freely deciding how much to pay them and what kind of work arrangements will be better for your business. 
eCommerce also allows for better interactions with end customers and the opportunity to build your customer database for marketing purposes using data-gathering tools.
● Better marketing strategies to target more customers
Speaking of marketing, eCommerce leverages the use of digital marketing strategies that have far more reach and cost lesser than traditional marketing tools, allowing your business to grow faster. You get a free hand in innovating your strategies through social media, search engine optimization, paid advertising, and other new trends in web marketing.
● Customer convenience and satisfaction
Customer loyalty can easily be achieved by providing good services in fulfilling orders and constantly updating them on deals and promotions. 
eCommerce sites can also immediately act on product inquiries, complaints, feedback, and reviews because of a direct relationship with customers.
Here, round-the-clock online customer service facilitates open communication, which is important in further defining what your customers want.
Ecommerce Limitations
● Need for a strong infrastructure
Having your website requires a good setup. That is you must have the skills and capabilities to build one that is easy to navigate and designed to accommodate web traffic. Site crashes can discourage customers from engaging with you, which will not do any good to your sales.
● Higher marketing costs
Unless you have a very strong brand that customers themselves will search for, you will need to invest more in marketing tools to reach more customers. 
● Manpower expenses
To set up and operate your eCommerce site, you will have to hire people who can efficiently handle your store operations.
● Tight competition
You will have to contend with several businesses in the same niche and think of better strategies to stay ahead of your competitors. 
● IT concerns
Your IT system should address concerns that customers deem vital, such as data privacy and security, the use of cookies, and the like. 
The Verdict: Which is the way to go – online retail or eCommerce?
Before finally opening an online store for your business, you want to make sure there is no gray area in your understanding of various business models. 
In the context of online retail and eCommerce, here's what you need to remember:
Online retail is a subcategory of eCommerce.
Both eCommerce and online retail deal with buying and selling online, but eCommerce also includes the technical, marketing, and customer service aspects of business operations.
eCommerce has several business models, using market segments as a basis.
Online retail follows the B2C (Business to Consumer) model of eCommerce.
Online retail and eCommerce both offer advantages and benefits to businesses looking to grow their business faster. However, the choice of which model to use for your business depends on factors such as financial resources and technical capabilities.
Both online retail and eCommerce have limitations, but these can be addressed through innovative marketing techniques, efficient customer service, and other relevant methods.
Understanding these differences and choosing the right business model and platform will affect the direction and growth of your business. But regardless of the business model you choose, there is no denying the fact that online shopping has steadily grown in the past years. 
With that said, taking the necessary steps to have a strong business presence online can ensure you are in sync with such trends that can ultimately help your business succeed.