7 Growth Hacking Strategies to Boost Your E-commerce Sales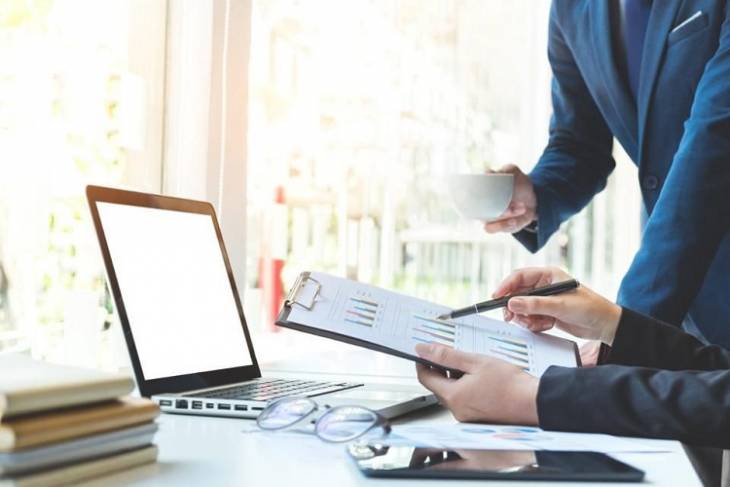 The e-commerce industry across the world has been witnessing a steady growth over the past few years. It continues to expand in size and scale with each passing day as more people turn to smartphones and other mobile devices for shopping purposes online.
According to internatonal e-commerce growth trends studies by Statista, e-commerce businesses should anticipate a 265% growth rate, from $1.3 trillion in 2014 to $4.9 trillion in 2021. The sales volume is showing an upward trend too, which bodes well for online stores.
However, the level of competition has also intensified as more e-commerce entities get in the fray vying for the same pie. It's important to devise unique growth strategies to boost your sales.
After all is said and done, without good and adequate sales there is no point in being in the fast-growing e-commerce space. You need adequate sales to remain in business.
Best Ways to Boost Your Ecommerce Business Sales  
Here are some of the best growth hacking tips and strategies you can use to boost your e-commerce sales.
1.  Be a safe, secure and reliable place for shopping 
Customers today want to do business with only those online entities that appear to them as safe and reliable. They are aware of the ever-growing risks of data theft and cyber-attacks, so e-commerce companies that are not taking measures to dispels these doubts are less likely to win the trust of buyers.
The biggest focus for e-commerce business websites should be to not only look, but actually also be safe, secure and reliable to users. To make this possible, put in place security measures, certificates, trust budges, and everything necessary to prove it's a safe and secure place for shopping.    
2. Use customer loyalty programs 
Acquiring new customers is costlier than retaining them. So, e-commerce entities should focus more on devising a robust 'customer retention strategy' than wasting giving too much attention to 'customer acquisition'.
The core of this strategy is to reward the existing customers and make them feel more wanted so that they can do repeat business and grow their sales and revenues easily.
Having a 'customer loyalty' program where some incentives are available for shoppers to show trust in your business can always work wonders for your business.
3. Have only genuine customer reviews and testimonials  
Reviews and testimonials have a huge role to play in driving sales on the back of trust. Customers read feedback and reviews before making a purchase so you should ensure that only genuine reviews are available on your site.
Many e-commerce stores make the mistake of using fake reviews and bogus testimonials and customers find them out and generally avoid trusting them.
Top online stores rather use customer photos or images with reviews and testimonials to look more authentic in the eyes of customers. 
4. Drive sales with product videos 
Using product videos can ensure higher ROI than any other marketing strategy. Unlike other content forms, videos are more engaging, more entertaining and more easily consumable. Well-made videos can achieve better engagement and guarantee a higher conversion rate.
E-commerce brands can think of using videos to display their products or services and help achieve better results in the process.
If your online store has engaging videos for products, chances of more conversions are always there. So, leverage this growth strategy to boost sales of your store.     
5. Win customers with offers, deals & discounts
E-commerce sites that offer lucrative deals and offers to their customers get more sales than the rest. Look, customers want value every day of the week and if online stores are ready to meet their needs, they can expect to walk away with more sales easily.
Apart from standard sales on festivals and big days, online stores should also try to come up with customized deals on birthdays and anniversaries to make people feel privileged. This strategy can always do wonders and help drive sales without much investment elsewhere. 
6. Showcase top-selling products
Customers are always not sure what they want yet they can visit online stores to check out latest trends and products. E-commerce stores can leverage this by showcasing top-selling products on their main page. This strategy can work wonders and drive potential customers to products they may not be looking yet can end up buying for the value it brings.
All popular online stores employ this strategy to drive sales and, unsurprisingly, they often achieve the results as well. So, you can also make use of this strategy and drive sales.        
7. Promote festival & holiday offers 
Festivals and holidays are two of the most lucrative periods for online stores as customers often splurge big money on both these occasions. Both periods should be leveraged to drive sales and online shops should never hesitate in ramping up their promotion effort.
Send email and use social networks to reach to your target audience and convey to them the best deals and offers for these occasions.
All of this sales and growth hacking strategies will definitely bear fruits if used in a strategic and timely manner.