Facebook Is Testing a Downvote Button to Flag "Inappropriate" Comments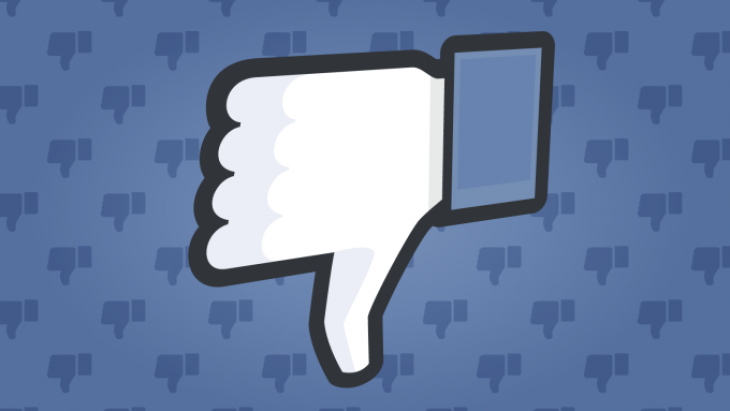 In an effort to promote what it terms as "meaningful interaction between users," Facebook has confirmed it is testing a new downvote button on a limited set of public Page post. The button lets users flag "inappropriate," "uncivil," or "misleading" comments to hide them from comment reels.
New Downvote Button May be Coming to Facebook
"We are not testing a dislike button," a Facebook spokesperson told TechCrunch Thursday. "We are exploring a feature for people to give us feedback about comments on public page posts. This is running for a small set of people in the U.S. only."

Close up of what the downvote button looks like.
When a user sees a comment they deem objectionable, the user can tap the downvote button as easily as they would the Like button. The downvote hides a comment, and gives users additional reporting options like "Off Topic," "Offensive" and "Misleading." Apparently, this feedback will help Facebook figure out if the comment is inappropriate, a form of "fake news" or just irrelevant. 
Downvote Button Raises Questions about Censorship
The move to create a downvote button comes on the heels of the tech giant's recent shift away from a focus on content from brands and media companies in the News Feed to prioritizing posts from friends and family. This has meant Facebook now shows fewer viral videos from publishers, which has led to a 700,000 daily active users decline in the U.S. and Canada— Facebook's first user decline ever.
While the Menlo Park, California-based social networking company denies this is a dislike button, the new downvote button is the closest the tech giant has come to actually giving people that. Facebook already has a "Hide" button for comments, but it is usually hidden behind the drop-down arrow on comments rather than immediately clickable.
The new downvote button is already raising concerns, though. It opens up questions about censorship and what qualifies as inappropriate comments. But, CEO Mark Zuckerberg is hoping that giving users the ability to help regulate public behavior on the platform, much like Reddit does, could foster more "meaningful social interactions," which he has said is his main priority for the online social media service this year.  
Read Also: Facebook News Feed Essentials You Should Know.
Related: Beware Facebook Addiction Is Similar to Cocaine Addiction.