Monitoring Children's Activities On Their Mobile Devices: Why It's Necessary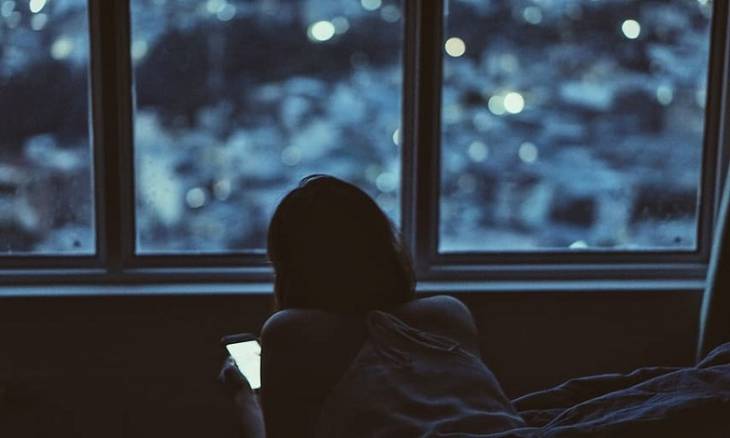 Nowadays, kids are using their mobile phones to do a variety of things: they communicate with friends, browse the internet, shop online, post images, share videos, and much more.
However, with the rise in the number of active cybercriminals, predators, hackers, and bullies online, your child may be at grave risk if you don't watch what they do on their mobile devices.
Bad characters online are constantly trying and luring kids with ulterior intentions to harm parents and their children. According to the Child Crime Prevention and Safety Center, there are about 500,000 active online predators everyday, and they all have multiple online profiles. These predators use social media, mobile apps, websites, and video games to try and lure children.
Kids ages 12 to 15 are most at risk of online predators.
The UK-based online safety organization the Internet Watch Foundation reported one of it's worst year on record for child sexual abuse online in 2021 as it confirmed 252,194 URLs containing images or videos of children being sexually abused, compared with 153,000 in the previous year.
In addition to constantly educating and warning kids about the dangers and vulnerabilities lurking on the internet, the other best way to protect kids from online dangers is to monitor and always be aware of what your children do on their mobile devices.
Supervision of Kids' Mobile Devices Is Critical
Child mobile monitoring lets you know if your kids are talking to strangers, being harassed, or exposed to other dangers online. Monitoring lets you know if a predator tries to lure or groom your child for sexual exploitation, unauthorized access to sensitive information, identity theft, fraudulent monetary gain, and other ills.
A study from the Family Online Safety Institute revealed that 45% of children surveyed have access to three or more internet-enabled devices. You should not only limit children's mobile use, but also monitor all of their devices, especially considering that there's a tidal wave of harmful images and videos of "self-generated" material—a 374% increase on pre-pandemic levels.
Here are more reasons why child supervision of their mobile devices is critically important today:
1. Internet anonymity dangers
Your child can easily access the internet on their mobile phone using unrecognizable and made-up usernames, and it's alarming how kids can behave and make online decisions that are contrary to their offline behaviors.
Because this type of anonymity is common on many online platforms and digital tools, kids have an opportunity to engage in violent and abusive acts online via their mobile devices. This anonymity also exposes the kids to sexual offenders and other cybercriminals who can also very easily take on a false identity online and pretend to be someone they are not.
For this reason, you should seriously consider child monitoring to determine how your kids behave online and who they interact with on their mobile device.
2. Personal data safeguards
Kids can display private information on social media using their phones. They may share their location, images, names of the school attended, their full names, where they live, information about their parents, and many more.
Online predators use this information to track your child offline, and this can be risky. Therefore, educate your child on the dangers of sharing such information with strangers.
But, if your child continues to share more personal data, use parental control app for their phone or other measure to curtail this behavior, like limiting their access to the internet.
3. Kids' reputation protection
If your kid posts unsightly images online, this can affect them even in the future. By watching your kid's mobile activities, it's easy to know what your child posts when online.
Let your kid know that some of the things they share can affect their chances of securing a job or even college admission in future.
4. Online predator shielding
If your kid uses their mobile phone to access the internet. Then you should be watchful because the internet is a tool used by predators to lure kids online.
Predators use different tactics to entice children into meeting them offline. Many kids fall to this trap because they are naïve and not aware of the dangers of talking to and trusting strangers.
As such, download a child monitoring app to help you observe your child's activities and shield and protect them from online predators.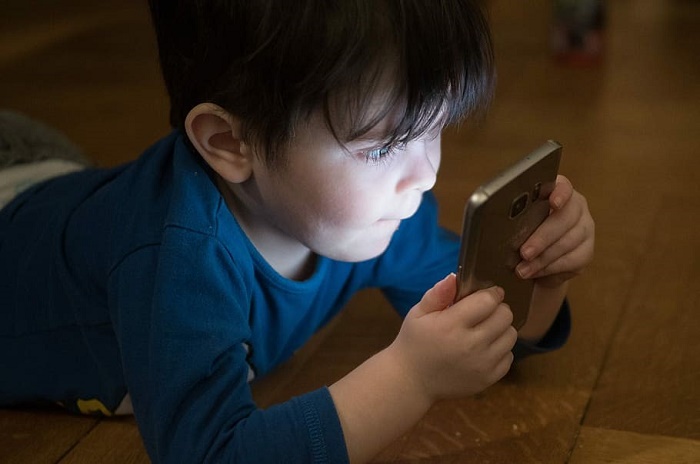 5. Dangerous activities alerts
By using parental control software to monitor your child, you get alerts if there's something suspicious going on.
For instance, you get notified when your kid sends or receives inappropriate texts, or starts communication with someone who looks suspicious or chats with peers about illegal activities.
Monitoring kids will enable you to intervene before it's too late.
6. Sexting prevention
Many kids believe that it's sexy and okay to share nude images of themselves to others. They may also forward photos of others to someone else. You can track your child's phone to discourage this behavior.
Download a reputable child tracking app and use it to watch your kid's online activities and dissuade sexting.
7. Cyberbullying monitoring
The internet exposes kids to online bullies. Your child may experience harassment, and this affects them mentally, socially, and psychologically. Some kids may suffer emotional distress and may not share this with their parents.
When you watch your child online, you can quickly know when your child encounters a bully or tries to bully others. This will help you address the issue swiftly and effectively.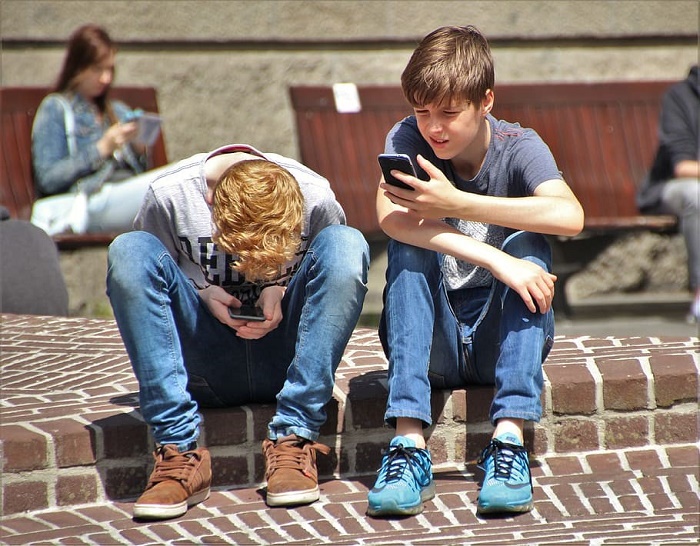 8. Viruses and malware blocking
There are many apps and websites online and some contain harmful content that can affect your child negatively. It's also not easy for kids to identify a trustworthy app, website, or download and so they can unknowingly access inappropriate information or infect their devices.
By monitoring the sites kids visit and apps they download, you can realize if they are interacting with harmful sites and app and stop it before much damage and virus infestation happens.
9. Identity theft protection
Kids can easily give too much information, and this makes it easy for others to steal their identity. In fact, kids can unwittingly give out their parent's details and put adults at risk too.
Criminals can use the data shared to open credit card accounts and carry out various types of fraud. Watching your child's activities protects them and you from this danger.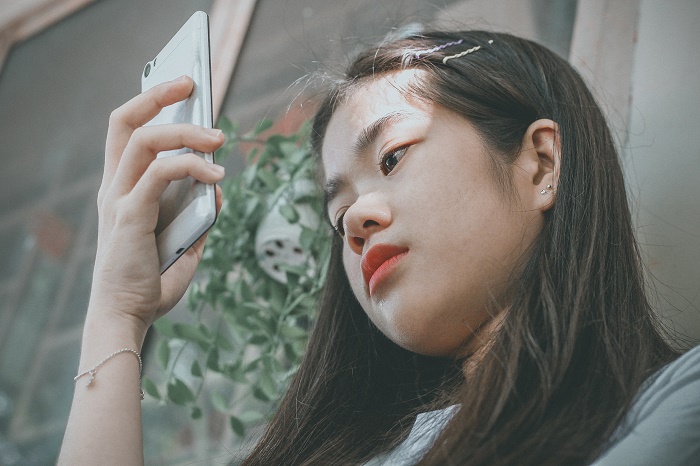 10. Screen time control and limiting
By monitoring your child, you become more aware of the time your child spends with their device. This way, you can set limits on when or how long they should use their phones.
By limiting kids' screen time, you protect your child from dangers associated with prolonged use of electronic devices and also encourage them to participate in other healthier outdoor activities.
Conclusion
Children are vulnerable and get exposed to many dangers when using their internet connected mobile devices, which means parental child monitoring is vital. It enables you to know what your child does with their device, which helps you reinforce their safety online.