Amazon Allows Teens to Shop and Stream Content Independently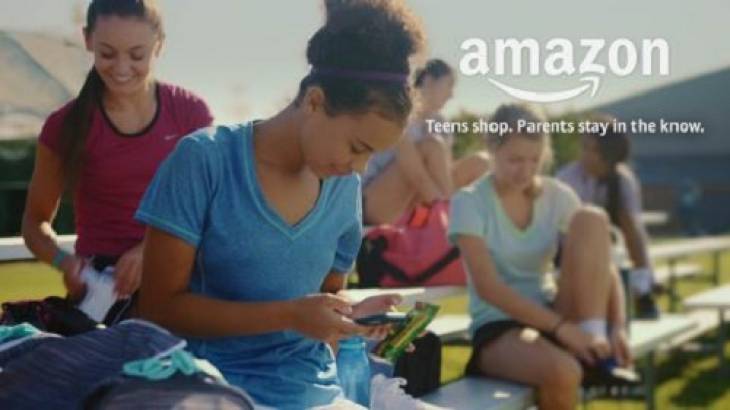 Amazon is aiming to capture the next generation of consumers—teenagers.
If this sounds like your worst nightmare, we have bad news for you. Teens can now officially shop on Amazon.com on their own.
Teens can Shop on Amazon More Independently
The giant ecommerce marketplace recently unveiled a new way for teens between the ages of 13 and 17 to independently shop with their own Amazon login. This is the first time teens are being given free rein to shop or stream content on the site, following parental approval.  
"As a parent of a teen, I know how they crave independence, but at the same time that has to be balanced with the convenience and trust that parents need," said Michael Carr, Vice President, Amazon Households, the Amazon feature that allows customers to share their Prime accounts with other family members. "We've listened to families and have built a great experience for both teens and parents."
New Amazon Shopping Experience for Teens
Previously, teens could only use their parents' credit card or account logins to place orders on the site. Now they can create their own separate logins to place orders on the Amazon app more independently.
Of course, the team at Amazon is smart enough not to give teens carte blanche to spend mom and dad's money anytime they want, so they've added a set of parental controls:
The teen's account is tied to the parent's master account. Parents can approve all orders or set pre-approved spending limits per order. This gives teens a customized level of autonomy that can change and grow as they do.
Once teens are done filling their shopping cart, parents will receive a quick text message asking for approval. Teens will be able to include a note that explains (or argues) why they need the particular item like, "this is the book I need for class."
Parents can also choose to skip the approval step and instead set spending limits.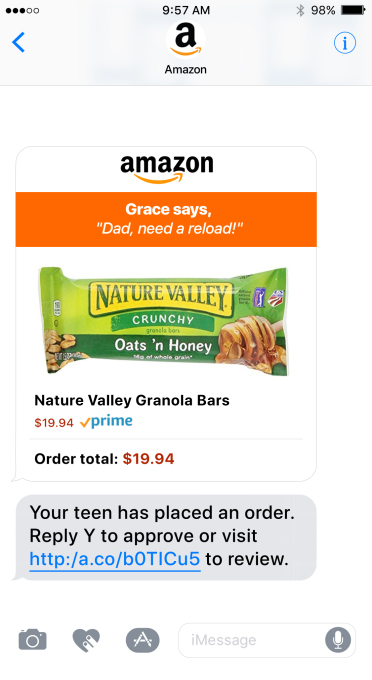 "What we're looking at is balancing independence for teens and convenience and trust with parents," Carr told NBC News.
With this new Amazon service, parents can add up to four teens to their account for free and set the payment methods and shipping addresses. Teens who have a parent with a Prime membership can also access Prime benefits at no additional cost, including fast, free shipping, Prime Video and gaming benefits with Twitch Prime, Carr said.
Learn more and sign-up for the service on Amazon for teens' product page.
See Also: 30 Easy Ways to Increase Your Amazon Affiliate Earnings [Infographic].