Different Types of Doctors and What They Do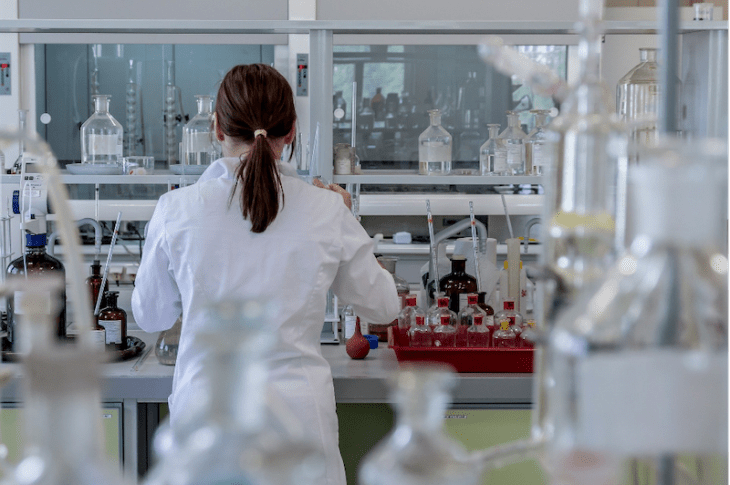 Medicine is one of the most honorable fields of work, and it is not without a reason. These are the people who go to work to help and save every human that goes through their always open doors. 
Many years and a lot of hard work studying and practicing is behind every doctor, regardless of their specialty. The complexity of the human body has given rise to medical specialties', resulting in many medical positions and names that a regular person might not understand.
Whether you got a health situation and need to visit multiple specialists, or you are a med student considering further steps in your career, or you're simply interested in medicine and multiple positions pique your interest, below is a list of different types of doctors and what they do you may want to know about.
1. GP or General Practitioner
General practitioners (GPs) treat all common medical conditions, focusing on the health of the whole person by combining physical, psychological, and social aspects of care. They also refer patients to hospitals and other medical services for urgent and specialist treatment. 
GPs are usually the first doctor you see when you go to the doctor's appointment without referral.
2. Family Physician
This is the special position of a general physician that works only with families. Family physicians receive special training that covers in-depth adult and paediatric medicine, preventive care, and OB care. This way they can follow multiple generations of a family, where the special value is following unique way genetics play a role in family health.
3. Pediatrician
Paediatrician is a doctor that works with children. They can work with infants, children as well as young adults. Their scope of work is connected to the legal age of adulthood after which adolescents are supposed to go to the GP or other specialists. 
4. Geriatric medicine specialist
Geriatricians are primary care doctors who have additional specialized training in treating older patients, especially after the age of 65. 
Geriatricians can practice in outpatient settings, nursing facilities, or hospitals. They can also work in palliative care, as many elderly diseases can have a fatal ending.
5. Traveling doctor
Not to be confused with locum doctors, traveling doctors are general practitioners that specialize in diseases that happen while traveling, on the road, or as a consequence of being in the special conditions while the patient was traveling.
6. Locum doctor
Locum doctors are freelance doctors. They usually fill up spots for other doctors who are not available to work for different reasons (sickness, emergencies, holidays, etc.). 
Locum doctor jobs are a great position for starting general practitioners who have not decided on their specialization studies yet, and also great to travel.
7. OB/GYN or Obstetrician and Gynecologist 
An obstetrician is a doctor who specializes in pregnancy, childbirth, and a woman's reproductive system. They can work in prenatal and postnatal care.
A gynaecologist is a twin profession to the obstetrician, although they cover other health concerns connected to female reproductive health.
8. Internal Medicine Physician or Internist
These are specialists who apply scientific knowledge and clinical expertise to the diagnosis, treatment, and compassionate care of adults with complex or unknown conditions.
Internists are not to be confused with interns. Internists receive wide and in-depth knowledge about many systems of the human body to uncover puzzling conditions.
9. Psychiatrist
A physician that specializes in mental health is a psychiatrist. 
Psychiatry is the branch of medicine devoted to the diagnosis, prevention, study, and treatment of mental-emotional, and behavioral disorders.
10. Neurologist
A neurologist is a specialist physician who diagnoses and treats conditions of the brain, spinal cord, peripheral nerves, and muscles. 
The nervous system is the part of the body that is the core of their study, but they don't do surgery.
11. Surgeon
The surgeon is responsible for the preoperative diagnosis of the patient, for performing the operation, and for providing the patient with postoperative care for the patient. They work with other specialists on diagnostics and aftercare. 
Additionally, they can further specialize – cardiac surgeon, neuro-surgeon, plastic surgeon, etc.
12. Radiologist
Radiologists are medical doctors who specialize in diagnosing and sometimes treating diseases and injuries by using medical imaging equipment. 
Their instruments include x-rays, ultrasound, magnetic resonance imaging (MRI), positron emission tomography (PET), computed tomography (CT), and others.
13. Oncologist
An oncologist is a doctor with special training in the diagnosis and treatment of cancer. Some oncologists specialise in a particular type of cancer treatment and work with other specialists considering the place where the cancer is developing in a patient.
14. Cardiologist
Cardiology is the study and treatment of disorders of the heart and blood vessels. This specialist deals with such conditions and also deals with preconditions that can develop into disorders.
15. Pulmonologist
A pulmonologist is a physician who specializes in the respiratory system. The respiratory system consists of the lungs and other organs that help in breathing.
16. Gastroenterologist
A gastroenterologist is a doctor who treats disorders of the digestive system. The digestive tract and the gallbladder, liver, bile ducts, and pancreas are the areas gastroenterologist deals with. 
The mouth is the only part of the digestive system that is not treated by this specialist.
17. Endocrinologist
An endocrinologist is a medical specialist who treats people with a range of conditions that are caused by problems with hormones. These include diabetes, thyroid problems, infertility, menopause, and many other metabolic disorders. 
18. Nephrologist
A subspecialty of internal medicine, nephrology is concerned with the diagnoses, treatment, and management of kidneys. 
Kidneys have a role in metabolism, and their issues often are connected to genetic disorders and trauma.
19. Urologist
Urology is the field of medicine that focuses on diseases of the urinary tract and the male reproductive tract. 
A urologist might treat bladder problems, urinary tract infections (UTIs), bladder and kidney cancer, kidney blockage, and kidney stones in men.
20. Ophthalmologist
A medical or osteopathic doctor who specializes in eye and vision care. Ophthalmologists differ from optometrists and opticians in their levels of training and in what they can diagnose and treat.
21. Otolaryngologist
Otolaryngology is a medical specialty that is focused on the ears, nose, and throat. It is also called otolaryngology-head and neck surgery because specialists are trained in both medicine and surgery. 
22. Dermatologist
A dermatologist is a medical practitioner qualified to diagnose and treat the largest human organ – skin, and its disorders. They also deal with conditions involving hair and nails.
23. Allergist or Immunologist
An allergist is a specialist doctor trained to help people prevent, diagnose and manage their allergies and other immune system diseases. 
The term immunologist refers to the same type of doctor.
24. Orthopaedist
Orthopaedists treat injuries to the bones. They also deal with disorders of the bones, joints, ligaments, tendons, and muscles.
Orthopaedists also correct congenital or functional abnormalities of the bones with surgery, casting, and bracing. 
25. Rheumatologist
Rheumatologists are internists with training in the diagnosis and treatment of arthritis and rheumatism. 
As a disease that is changing and developing, rheumatologists need to take new certifications every 10 years.
26. Podiatrist
A podiatrist is a foot doctor. They diagnose and treat medical conditions and injuries that primarily involve the feet and calves.
27. Anesthesiologist
Among the rarest medical specialists are doctors who specialize in giving patients anaesthesia, which is medicine that controls pain and may put you to sleep during surgery. 
Anesthesiologists also monitor patients post-surgery, while they are still under the effects of these drugs. They may also help manage long-term (chronic) pain conditions.