Google's Literacy Program Is Helping Kids "Be Internet Awesome"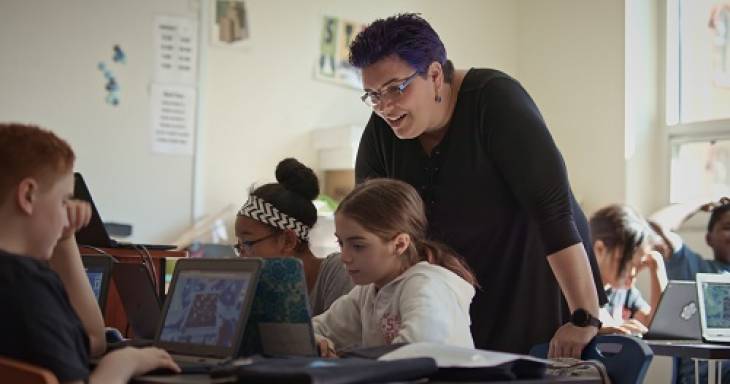 Google unveiled a new literacy program this week targeting children to help them have positive experiences online. The program, dubbed Be Internet Awesome, is a new way to encourage digital safety and citizenship.
Developed in collaboration with online safety experts like the Family Online Safety Institute, the Internet Keep Safe Coalition and ConnectSafely, Be Internet Awesome offers both parents and kids growing up with the internet at their fingertips training to navigate the online world with confidence.
"But for kids to really make the most of the web, we need more than just helpful products: We need to provide guidance as they learn to make their own smart decisions online," wrote Pavni Diwanji, Google's VP of Engineering for Kids and Families, in a post announcing the program on the company's official blog.
Google Helping Kids Make Smart Decisions Online
Be Internet Awesome focuses on five key lessons to help kids navigate the online world with confidence:
Be Internet Smart: Share with care
Be Internet Alert: Don't fall for fake
Be Internet Strong: Secure your secrets
Be Internet Kind: It's cool to be kind
Be Internet Brave: When in doubt, talk it out
The program includes a range of specific resources for kids, parents and even educators, so everyone has the tools they need to learn and safely participate in the digital world.
Free Resources for Kids to Become Internet Awesome
Kids learn to make smart decisions online through an interactive, online game called Interland. Google says the game is fun, free, web-based and easily accessible by everyone. Kids combat hackers, phishers, oversharers and bullies in this imaginary world of four lands, thereby practicing the skills they need to be good digital citizens in a manner that they already love and enjoy.
Google has also teamed up with select YouTube creators to launch the #BeInternetAwesome Challenge, a video series for parents and guardians to make talking about online safety to kids fun and accessible. Participating YouTube creators include John Green, MinutePhysics, and the What's Inside? Family.
Moreover, Google has also partnered with the Internet Keep Safe Coalition and educators across the country to create a classroom curriculum that brings the aforementioned five principles of being Internet Awesome to life, at school. This ensures the involvement of educators in the program.
"It's critical that the most influential people in our kids' lives—parents and teachers, especially—help kids learn how to be smart, positive and kind online, just like we teach them to be offline. It's something we all need to reinforce together," Diwanji said.
See Also: Google Acquires FameBit: Why This Matters to Digital Content Marketers, Creators.