Mistakes That Supply Chain Managers Need to Avoid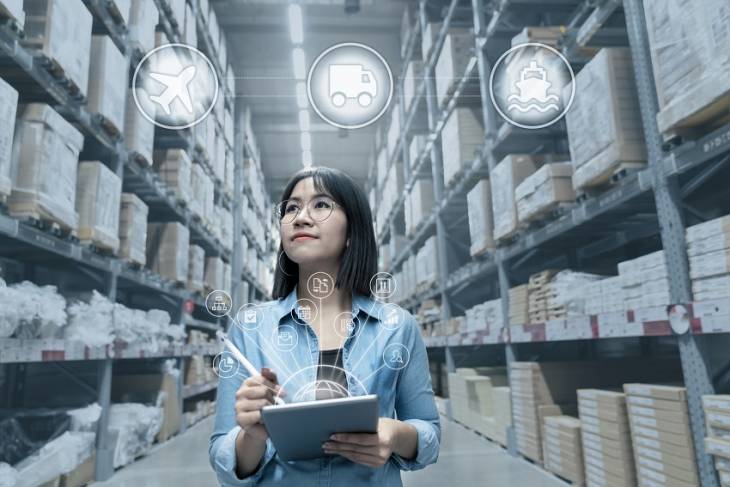 Supply chain manager at warehouse: Photo: ©Chaay_tee/AdobeStock
Technological advancements like the internet bring companies from across the world closer together, and automation makes partnerships seamless and reliable.
Product-based companies, in particular, are in a unique position to benefit from technology, especially where they have to manage their manufacturing worldwide, either in-house or via partnerships.
Every detail from procurement and associated vendors to final distribution and sale must be tracked and verified meticulously. And that's why an impeccable supply chain tech system like Comactivity is critical to keep such businesses moving ahead.
Any mistake in supply chain management, the management of the flow of goods, services, money and or information between businesses and locations, including movement and storage of raw materials, could result in all sorts of problems, ranging from simple delays to massive losses.
And such management mistakes will have a significant negative impact. It's, therefore, critical that supply chain managers avoid mistakes.
Build Solid Supply Chain Strategies
Companies across all industries must plan and execute robust and foolproof supply chain management (SCM) strategies. And a supply chain management software is a sure-shot way to leverage modern technology to do that.
However, a SCM software is not the end of it. Supply chain managers must also avoid making common mistakes that can add to woes in the business.
A good level of awareness will go a long way in helping avoid most mistakes, including common ones like:
1. Putting Your Eggs in Too Many Baskets
It is sagacious to rely on many vendors to supply the stuff you need as it ensures you're never out of raw material when you need it. Taking that sound strategy too far, though, comes with its troubles.
Small and medium-sized businesses hope to avoid risks with multiple partners. But in the process, they will add on complexities that they might be ill-equipped to handle.
Only multi-billion-dollar businesses with set infrastructure can handle the complexities that come with multiple product partners.
2. Neglecting Disruption
Disruption is the new mantra for the digital age, and not without reason. If not predictable ones like technology, unpredictable ones such as the pandemic and freak weather events are shaking up businesses. Any business that does not account for disruptions in its supply chain strategy is doomed to fail when one occurs.
While it may not be possible to predict every type of future event, including redundancies into the mix and learning from other's mistakes/solutions will go a long way to making the chain more resilient.
3. Poor Vendor and Customer Relationships
Effective communication ensures the buildup of trust between all involved and leads to smooth working relationships across the board. This relationship could make the vendor offer services and solutions they otherwise would not.
Reliable customer support will keep customers loyal to the brand, reducing the risk of demand-related supply chain disruptions.
Companies must ensure uninterrupted communication flow between themselves and their vendors to keep the supply chain flowing smoothly.
4. Data Ignorance
All businesses run on efficient data management nowadays. A supply chain is a gold mine of data, and managers must harvest every single shred of it to keep the system running. Those with poor data acquisition, management, and utilization practices are bound to fail in the near or distant future. Every decision must get made after a thorough understanding of the data only.
In Conclusion
Supply chains provide the platform on which manufacturing and sales roll. Mistake-free supply chain management, with related comprehensive software suites, will protect supply chains from externalities.

You might also like...