Commuting Concerns: UK's 'Claim for the Commute' Scheme Not he Answer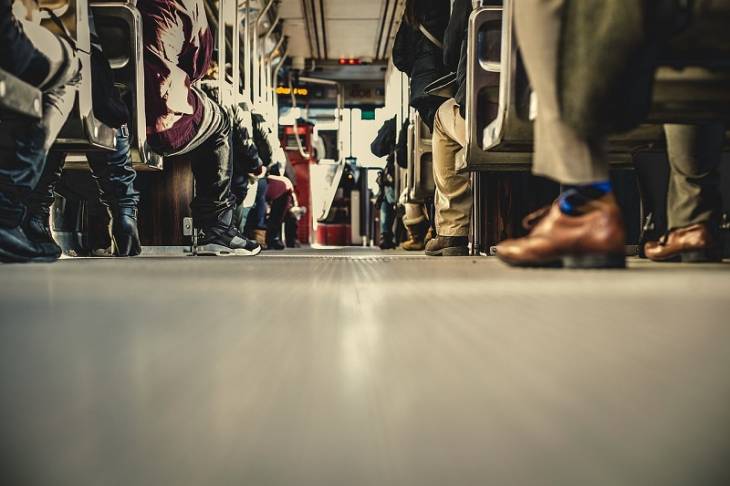 Following news that employers in the UK should pay half of workers' commuting costs when they return to the office, some employers think this may not be the solution.
Godfrey Ryan, CEO of Kura, a shared transport specialist for businesses and schools, says that while the 'Claim for the Commute' scheme is noble in its effort to help rein in out of control transport fares, it may not provide the answers to employees' commuting concerns.
According to Ryan, who's company brings together game-changing technology and a safer, smarter, greener vision to change the way people travel, socially and sustainably responsible organizations should now be seriously considering supporting employees on their commute.
The 'Claim for the Commute' scheme proposal by a think tank would require companies to pay for 50% of their employees' commuting fares, with employees making contributions to the scheme. It follows a report noting that commuting brings costs to the health and wellbeing of employees, as well as being a major pollution contributor.
The report calls for the Government to back the scheme with legislation that will make it mandatory for employers to contribute.
"Those organizations that demonstrate an interest and commitment towards employees' wellbeing will benefit from an enhanced employer brand and subsequently attract new top talent to the business," says Ryan.
However, is partially subsidizing the cost each worker's commute really the answer? This could end up becoming extremely costly for employers, and simply making a financial contribution does not tackle the sustainability issues related to the commute.
According to Ryan, employers should consider a more cost-effective solution, which also aids in decarbonizing the commute for employees:
"As an alternative, organizations should consider investing those funds into shared transport solutions, such as an employee shuttle, which would make the future commute less stressful, less costly and more sustainable. Replacing high volumes of low occupancy cars on the road will reduce pollution and relieve congested motorways during rush hour."
From an environmental, financial, and safety perspective, shared transport is the way forward, Ryan contends.
Initiatives such as dedicated, employer-managed shared transport will significantly improve a company's external reputation and boost employee productivity, while enhancing brand reputation with all key stakeholders from investors, to employees, through to customers.
"By encouraging workers to embrace alternatives such as shared transport, companies can unlock new levels of profitability and employee satisfaction – all while improving the business' carbon footprint," Ryan says.