Improving Gender Equality: Firms Must Do More Than Virtue Signaling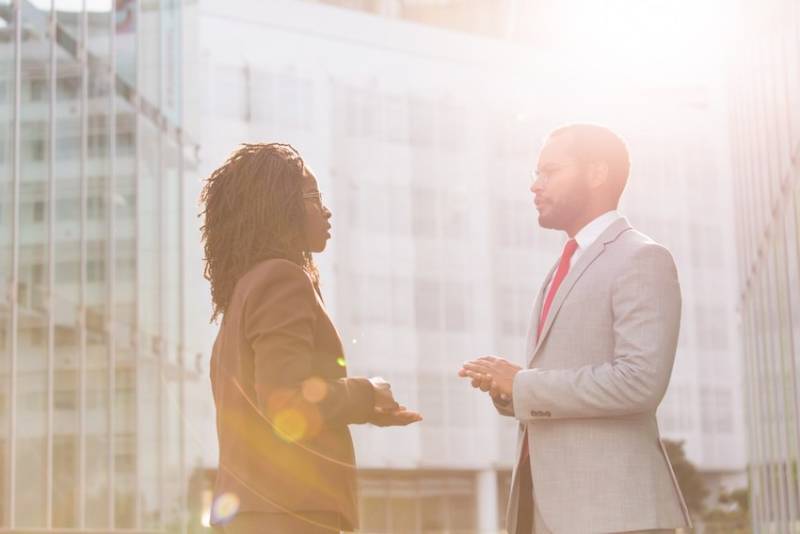 As we celebrate International Women's Day (March 8), companies must do more than virtue-signalling and commit to taking measurable steps to improve gender equality in the workplace, says the Chief Operating and Diversity Officer at one of the world's largest independent financial advisory, asset management and fintech organizations.
The comments from deVere Group's Beverley Yeomans come ahead of International Women's Day (IWD), a global day of celebration to recognize the social, economic, cultural, and political achievements of women and to promote gender equality.
She says:
"Last year, companies around the world rushed to delete their virtue-signaling social media posts in real time on International Women's Day when challenged about their hypocrisy.

To be clear, companies should indeed be promoting the core values of IWD on Twitter and other platforms; but they cannot ONLY do this, and not only on March 8 each year.

Their public displays of advocacy, without actually doing anything to support the cause in a meaningful way, is unhelpful."
March 8 is an important opportunity for companies to celebrate women's achievements and talents, and to act themselves on the issue of gender equality, she notes.
"Companies have an obligation to do more for gender equality because it is not only a moral imperative, but it also makes good business sense," observes Ms Yeomans.

Those businesses that prioritize gender equality are better positioned to attract and retain top talent, nurture a culture of innovation and creativity, make better decisions, meet customer needs, and fulfill their social responsibility."
How to improve gender equality in the workplace?
As well as advocacy on social media, on International Women's Day, companies should take concrete steps to improve gender equality and the status of women in their organizations.
"Firms must set specific goals for improving gender diversity at all levels of the organizations and track their progress over time," continues deVere's CDO.

Policies and practices such as flexible work arrangements, parental leave, and equal pay for equal work must be implemented; recruitment and promotion processes must be proven to be fair and unbiased; and training and education should be given to employees and managers, where appropriate, on issues related to gender equality, harassment, and inclusive leadership."
She adds:
"International Women's Day mustn't be used by companies as a marketing tool without implementing any meaningful changes in their policies or practices.

Whilst it's important to recognize and appreciate the efforts of businesses that demonstrate their commitment to gender equality and diversity, it is equally important to hold them accountable for their actions and make sure that they make good on their promises."
deVere Group appointed Beverley Yeomans as its inaugural Chief Diversity Officer (CDO) in September 2021. Based in Malta, Ms Yeomans, who is also the Chief Operating Officer for the group, reports directly to the founder and CEO, Nigel Green.
At the time of her appointment as CDO, Nigel Green said:
"Beverley has been at the top of her game in a senior executive role and more recently on the Board, for more than two decades in a highly male-dominated sector. Due to traditional industry biases, it's a depressing reality that very few women have ever achieved this level, so young, and for this long in international financial services.

But Beverley tore-up that 'rule book', breaking down barriers and leading by example. She was the ideal person to become our first-ever Chief Diversity Officer."