Need Better Ranking? Here's a Beginners Guide to a Technical SEO Audit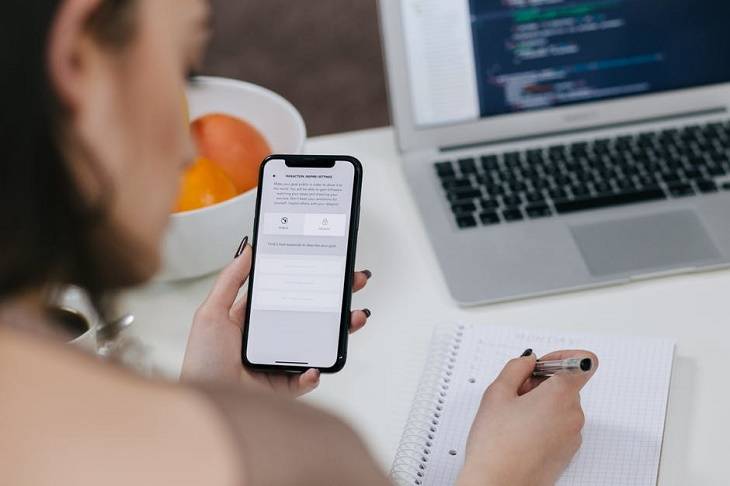 Do you know what SEO problems may be lurking on your website?
Regardless of how good your SEO content is, any number of technical issues can lower your website's search ranking.
However, there is no need to worry! A technical SEO audit can help you identify issues that keep your site from ranking high on search engines like Google.
What Is a Website SEO Audit?
A website SEO audit is a complete analysis of everything related to the website's level of search engine friendliness and optimization for more visibility.
A detailed and complete audit will offer you a deeper understanding of why your site is not generating the traffic that you think it should or why your sales and conversions are not picking up.
Technical SEO refers to the key elements of search optimization assisting search engines to crawl and index your website. It is often defined as a foundation of search optimization.
Now, it doesn't mean that you have to be a technical specialist to carry out a technical SEO audit of your website. Even if you are at the initial stage of learning SEO and are not an expert in anyway, you can perform a technical SEO audit of your website yourself with the right knowledge.  
Once you know what to look into and have a list of your goals, you can start developing a checklist of the technical items to evaluate and correct.
Prerequisite: Website Content Data and Analytics
A primary step of any SEO audit is basically collecting and going through all the data and analytics relating to your website content. This is the data that changes often, so it can be used to keep tabs on your website growth and track its SEO for every subsequent audit that you perform.
Content, as they say in the SEO world, is king. Make sure your content is not only high quality in terms of grammar and substance, but also well formatted, with short paragraphs and powerful headlines that grab attention and build trust.
Check for broken links in your content, and remove or update any content that doesn't add any value to readers, is outdated, or otherwise irrelevant.
When your content quality is dandy for both users and search engines, your search engine optimization will be more than halfway complete.
Understand Search Engine Indexing of Your Website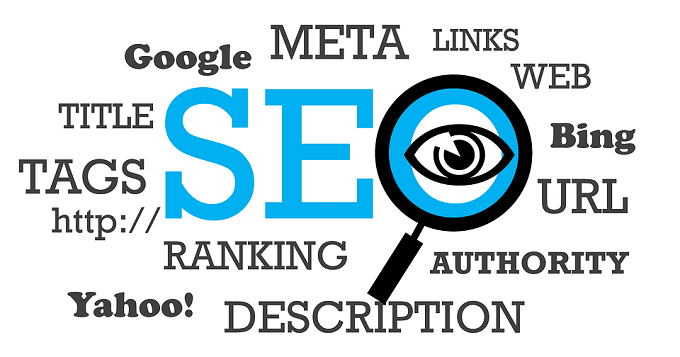 Before diving into the details of analyzing your website's friendliness for indexing by search engines, it is important that you first understand the concept of indexing.
What Is Search Engine Indexing?
Indexing, also known as crawling, is the main goal of SEO processes. The key function of search engines is to crawl web pages on the world wide web and build an index of the web pages in order to surface the most relevant pages to users' search queries in search engine results pages.
Websites are often crawled by the search engine's automated robots. In simple words, crawlers or spiders scan web pages and determine their quality as well as relevancy. And, these crawlers can process a very huge quantity of data in a flash.
There are many technical indexation elements crawlers use to determine the manner in which to index a web page, including page exclusions, page inclusions, no index meta tags, broken pages, duplicate content issues, code validation, and site architectures.
To help search engine crawlers index your website pages, it's important to ensure all the indexing elements they look at are set up correctly.
Improve Website Crawling and Indexing
Here are some of the main things to look into during your SEO audit to ensure search engines can crawl and index your website correctly, thereby maximizing your SEO effectiveness.   
1. Check your metadata
Metadata refers to the little snippets of data used to describe individual pages on a website, allowing search engines to understand what each page is about or contains. It is an important element when performing a technical SEO audit as it can help crawlers decide how to index your website.
Sometimes a "no index" meta tag is inserted when web pages are created, leading to an obstruction that prevents crawlers indexing the page. A "no index" meta tag tells search engines not to index the page. Only use this tag on pages you don't want indexed, such as administrative pages.
When doing your technical SEO audit, check the source code of your web pages to make sure no such code exists on the pages you want to be indexed. You can easily do this by opening the webpage you want to check, right clicking on an empty space on the page, then clicking the "View page source."
It is also important that you write meta descriptions for every single web page. This is a brief description of the page, which may be used by search engines when listing your page on their results pages.
As a best practice, develop a meta description and title tag (<title> element that describes your page title) for every landing page and blog post you publish. Your title tag will show up as the big blue link users click in search engine results, so make sure it is catchy and accurate.
In case you have incorrectly placed "no index" tags or have pages without meta descriptions, begin removing and adding the tags accordingly starting with the most important pages. Title tag can be added in the <head> section in your site's HTML code, as shown below: 
<head>
<title>Title Example</title>
</head>
Most content management systems (CMS) like Wordpress allow you to more easily add title tags in "General setting" of a page. You can also install an SEO plagin in your CMS from where you can add most of these meta tags to boost your SEO.
Images also need to be optimized with "alt" tags, which provide a textual description alternative of the image for search engines. The image alt tag or alt text will help your website photos to rank within Google image search.
2. Defined your meta descriptions
When you don't tell social media platforms and search engines which particular page description to use, they decide for themselves. This can result in wrong descriptions of your page appearing in their page snippets, which can impact your click-through rate.
Important details could be omitted, text may be cut off, and inappropriate content may also appear. Define your meta description to avoid this.
3. Avoid duplicate content
Duplicate content is a big threat to your rankings. It dilutes the authority of your website and the primary URL. In fact, it is not just duplicate content that can tank your website ranking and indexing, but also thin content.
To avoid these two big issues, make sure every piece of content on your website is not plagiarized from other sources and adds real value to readers as part of your SEO audit.
4. Use canonical link tags
For proficient SEO audit of the website, check your canonical tags ("rel canonical" HTML element). Cononical tags let search engines know which the primary URL is when you have two or more identical pages.
Search engines don't like it when duplicate content is published with multiple URLs. Use the canonical tag to point to the primary URL if you have pages on your website with similar or duplicate content. This will ensure only the master page is indexed and prevent duplicate content issues.
Leading CMSs have a connocial field for each piece of content you create where you can change the attribute and enter the absolute canonical URL.
5. Improve site speed
Site speed is a crucial ranking factor nowadays. This is especially true on mobile devices, because of less power compared to desktops and a larger reliance on data rather than Wi-Fi.
The initial reference when performing a speed audit should be Google's page speed insights tool. It offers a list of recommendations to work on being mobile friendly and enhance your website speed. Follow the recommendation to improve speed.
In case your mobile speed is causing sticky problems, consider installing an AMP plugin in your CMS. This plugin for fast mobile pages is the result of collaboration between Twitter and Google, with the goal of optimizing pages for mobile.
6. Website design and user experience
Creating a responsive website design is so far the most effective way of ensuring a top-notch user experience across different devices. You may even wish to use a mobile-first design, given that half of all website traffic now is from mobile devices.
There is a myriad of factors contributing to a mobile-friendly design and enhanced user experience that makes search engines look at your website favorably.
Here's a required checklist to get you started on your technical SEO audit for design and usability.
Avoid use of pop-ups on mobile as they may be difficult to exit and may also frustrate the user.  
Site navigation should be smooth and intuitive.
Check the above-the-fold or topmost content on mobile. Most of the important elements of your website should be placed there and should not be unnecessarily cut midway.
Exclude flash content on the website, which is commonly used to display photos in a slideshow, since this causes loading issues on mobile and it cannot be read by indexing bots.           
Make sure all your videos are responsive so that they adapt to the phone size. Also, use HTML5 video as it makes mobile rendering easier.
Do not forget to test everything. Test your website's mobile friendliness not only on iOS devices, but also on Android and Microsoft devices. Cover as many device sizes, types, and browsers as you can to ensure a seamless user experience for everybody visiting your website.
Maximize Website Search Engine Ranking
To help you rank highly in search engine, and hopefully outrank your competitors, look out for the following things in your technical SEO audit:
I. Keyword placement
Keyword placement can affect ranking. Your main keyword should appear naturally within the first 100 words or so in your content. This hints to Google that's the focus of the content.
Your main keyword and close variations should be used a few more times throughout the entire content, but never overused. If you are stuffing keywords in your content, Google and other search engines will penalize you and de-rank your web page.
Also, check that your main keyword is added in your page's URL. If you have not done this, now is the perfect time to do it. A URL needs to be clean and clearly describe what a page is about.
II. Tracking and reporting
Just like any other digital marketing campaign, reporting and tracking are integral to your technical SEO audit.
Review your Google Analytics data to track and measure your website traffic and performance improvements, across mobile and desktop. This data will guide you in refining your SEO and assist you to make more informed decisions.
And, it is done! Your SEO audit is complete.
By considering all these steps, you'll discovered lots of technical things you can improve to make your site stand above the competition on Google and other leading search engines.