How to Get Safe & Reliable Internet Connection While Traveling Abroad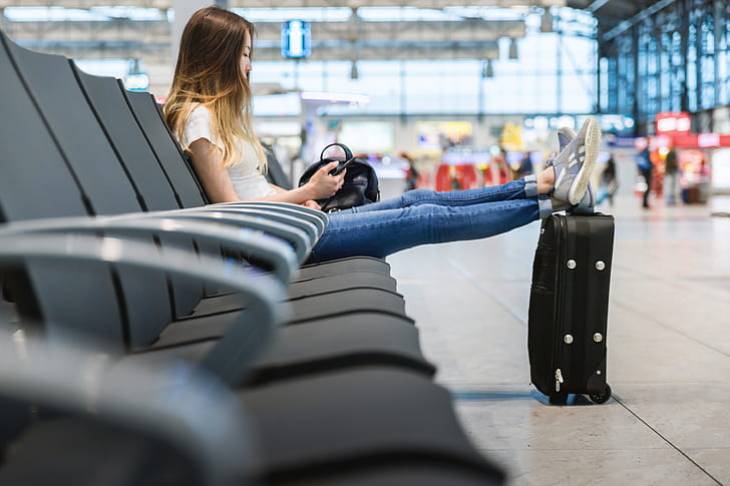 Planning a trip overseas? Maybe you want to go on an exotic vacation abroad, an international business trip, or just change scenery for a while to rest and reenergize?
That's great! But you'll probably want to have access to the internet the whole while you are travelling. Access to the internet is vital while travelling, and the reasons are obvious.
The internet has become so integral in our personal and professional lives and it has brought people together to an extent that some of us find it difficult to detach from it.
Social media, which relies on internet connectivity, for example, plays an integral role in bringing people around to the idea that they actually matter, which is why many feel a need to be up on social media talking and sharing information about different things.
You don't need internet access for social media only. The internet also provides a means to inform your loved ones of your whereabouts and when you are in trouble or in distress. When it comes to traveling, reliable internet access can be your savior if you face difficulties on the road.
Benefit of Reliable Internet Connectivity on Travels
It is not just you who benefits from being connected to the internet. The people on the other end of the connection, who you expect to keep you informed on what's happening when you are away, and who want you to keep them updated on your trip, especially if you are travelling alone for the first time, also benefit. It becomes your duty – and ritual – to poke your friends and family about what you're up to via online connectivity tools over the internet.
A great way to ensure you are always connected to the internet and can contact loved ones and business associates at any given time is to lock down your mobile internet connectivity on your smartphone. Your smartphone is always with you and that's a huge advantage when traveling, because it can ensure you are always connected.
Modern technology has done a lot to enable internet connectivity on mobile phones, except for when travelling across borders and going far from your home internet provider's range. You need to take extra steps to get the internet connectivity you need on a phone when travelling abroad.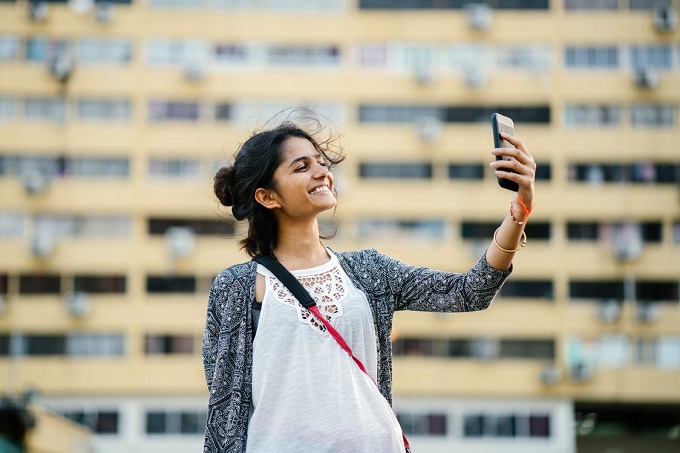 Steps to Secure Internet Connectivity when Traveling
To help you secure internet connectivity when traveling, here are some things you can do to at least get somewhat reliable internet connection on your travels abroad:
1. Ask your service provider about international mobile data plans
Network providers are aware of the inconvenience that arises when phones stop connecting to the internet once users step outside the country. Providers try to help their users in this matter by offering them international network services and data plans that work outside the country.  
Ask your service provider about the solutions they offer before setting off on a journey across the border, so that you remain connected and in contact with your friends and family at all times.
The advantage of getting this service from your provide is that you can be sure of reliable connectivity all the time. You'll be able to find your destination through online maps, inform concerned parties about your whereabouts, and at the same time keep yourself engaged by streaming your videos, games and music throughout the journey. You can also retrieve and save your documents and files on the cloud.
A disadvantage of going this route is you may have to pay a higher price rate for reliable internet connectivity, because on the lower price you won't get enough data plan to feasibly run all your applications. Check with your provider for the details on the prices and packages they offer.
2. Get the destination local SIM card beforehand
Another option is to acquire and carry a local SIM card of your destination with you on the journey. The reason this is a great option is it removes the problem many people face when traveling where they are disconnected in the moments they most need connection.
For example, travelers are constantly asking for Wi-Fi connection at airports. Upon finding a connection, even then their phones refuse to connect for some unknown reasons. To avoid this inconvenience, it is advisable that you pack a local SIM card of the country you are travelling to in your bag before jetting off from your home country.
Your handset should also be unlocked for uninterrupted connectivity throughout the journey. You should also be aware of the policies, packages, and services of the local SIM card provider so that you can get the right service for yourself.
To get a hold of another country's telecommunication system and data plans, you'll need to do your research well. The best way to do this is by contacting your friends or family who have experience with the internet service provider you are planning to get for yourself. You will get the most reliable and honest opinion from your close friends and business associates.
Let's say, you want to travel to America, or you're travelling from one state to another and you need to confirm which internet connection works best in your destination area. You can either search on Google or read relevant forums that detail what is best in a specific state or country. Spectrum internet and cable packages, for example, can be a good option if your destination is any of the states of America.
If you're coming from a different country and are looking for a SIM card to use in the US, I would suggest you consider an option like Straight Talk SIM Card that's available at multiple Walmart locations. It costs about $45 per month on 10 GB of data, allowing you to use your own unlocked GSM or CDMA phone on the network.
3. Use a specialist global SIM card for travelers
A huge concern for travelers a few years back was about how to contact friends and family without any delay. Switching SIM cards can be a pain. It prompted people to ask for more convenient global roaming SIM cards specially designed for travelers. Companies like KnowRoaming responded by launching extremely convenient international travel SIM cards for calls and data.   
KnowRoaming offers a novel SIM card technology that allows travelers to hop from country to country without swapping SIM cards. The solution isn't exactly a SIM card but in fact a high-tech sticker that you paste on your SIM card to convert your SIM into a dual SIM that you can activate whenever you are traveling. This option offers two different plans to its users: one that you can use when you are on your way to your destination and the other one gives you the service throughout. You get unlimited data the entire day for as little as $8, but need to reactivate your data plan once it expires at the end of the day.
International SIM cards like this one and others like WorldSIM can keep costs ultra-low for those who frequently travel from one country to another, but not so much for those who travel once or twice a year as it is not an inexpensive deal. Go for this option only when you need it.
4. Use smartphone and mobile hotspots
You can also use a hotspot—whether it's the one on your smartphone or your other mobile device. Almost all phone plans nowadays give you hotspot data. 
A hotspot is ideal for trips abroad as long as you have network coverage where you are traveling and a data plan on your mobile device. 
This the easiest and perhaps the quickest option to get Wi-Fi while traveling.
5. Access hotel Wi-Fi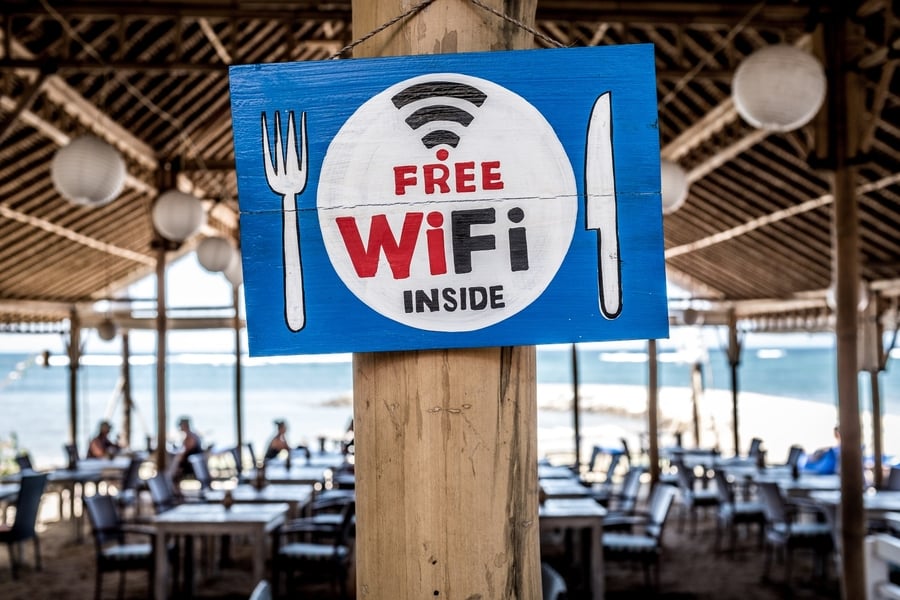 Nothing quite beats free hotel or restaurant Wi-F, especially when you are traveling abroad on a budget. Just stick to the free Wi-Fi at your hotel or a nearby restaurant and you can avoid buying a pricey hotspot or adjusting your phone plan.
Most hotels and restaurants these days offer reliable free Wi-Fi with their services. You can also get free Wi-Fi at coffee shops, public libraries, public parks, and more. It's an easy (and perhaps the cheapest) option to get internet abroad.
However, always observe due diligence when using public Wi-Fi anywhere to avoid common cybersecurity threats and breaches, including prying eyes and hackings while using public Wi-Fi. 
Another issue you may encounter is slow speed and limited availability in rural areas, then you may have to choose one of the other options we have listed.
There you have it! Use these tips to stay connected when traveling, whether you are taking that oversees trip for business or pleasure. And make that trip worthwhile and one to remember.