Holidaymakers Told to Stay Alert as Travel Scams Rise, Experts Warn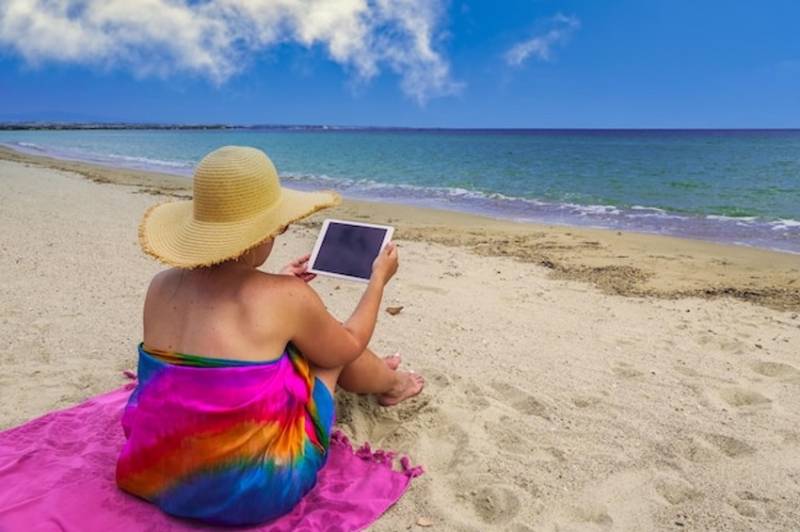 April half term is a popular time to go on holiday, with UK residents making 5.6 million visits overseas in April 2022. As the cost of living crisis continues, holidaymakers are looking for the best deals whilst abroad. However, with this comes the risk of being scammed.
To help avoid being scammed, we've partnered with Scams.info to provide expert tips on how to steer clear of the most widespread scams targeting tourists abroad.
7 Holiday scams to avoid:
1. Transport
When taking trips abroad, it's vital to consider how you will travel throughout the country beforehand. Unregulated airport taxis could take advantage of the fact that you aren't local and may be uneducated on typical fares.
As a result of that, you could be charged extremely high rates or taken to the incorrect destination which pays the taxi a finder's fee, rather than the hotel, restaurant, or particular business you requested.
To avoid this, travelers should always research reliable, licensed taxi firms. In many countries, taxi drivers are required to carry and display their ID badge in the vehicle. Always ask the driver what the fare will be, before starting the journey.
If the driver refuses to show you their ID or pre-warn you of fares, book with a different taxi firm and do not enter the vehicle.
2. Hotel and Accommodation
When booking accommodation online, ensure to fully research the facility before booking. Look for reviews with images and check to make sure it's a registered building.
An increasing number of adverts are appearing to show accommodation that isn't real, outdated and different to the visuals provided.
By booking through reputable travel agencies, you can avoid illegitimate accommodation as the agency will cover all of the above bases for you.
3. Pickpockets
Pick pockets are a common menace on travels. Barcelona, for example, was recently named the European city with the highest risk of pickpocketing. With the number of tourists flocking to various travel destinations, it makes them hotspots for scammers. 
When in crowded, public spaces, it's always vital to keep your personal belongings close by. It's best practice to leave valuables at home, but if you must bring them with you, store them in a money belt or bum bag to prevent theft.
4. Public Wi-Fi
Most hosts will offer holidaymakers the services of their shared public Wi-Fi. Whilst this is convenient, it's key to remember that public Wi-Fi may not be as secure as your private network at home.
When browsing the internet, make sure you don't use sites and apps that involve inputting personal information, like contact details or bank card details.
Alternatively, you can download a VPN which will allow you to block any unwarranted third-party companies from accessing your data.
5. Activities and excursions
When booking excursions or additional activities during your trip, always book through an official company. Some illegitimate companies may lack the health and safety precautions necessary to keep you safe abroad.
The safest option is to book any extra activities or excursions directly through the official travel agency that you booked your trip with.
If you choose to book with a third-party, thoroughly research the company beforehand and always look at previous customer reviews.
6. Photography
It's important to note that no landmark will have official photographers. Companies that claim to do so are likely to insist that only their photos are permitted, but this is just a ploy to force you into paying them for something that is otherwise free.
To avoid this, always consult staff working in or nearby landmarks as they will likely have great general knowledge of the area and be able to advise you on any photography regulations.
7. Gambling
Make sure to thoroughly research any casino games you may take part in whilst on holiday, to avoid being scammed. 
Casino staff may explain a game to you in a lengthy way to take advantage of the fact that you lack knowledge in this area and may favor the casino.