How to Find the Right Collaboration Tools for Your Business (5-Point Guide)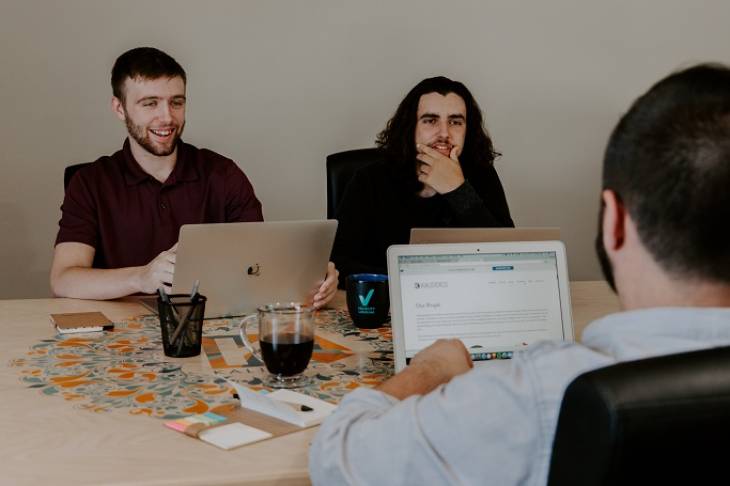 Whether you are freelancer, start-up owner, blogger or author, collaborating on your projects and business operations can bring great success. Collaboration ensures sharing of information and developing of products and services within a team or business setting is wholesome and inclusive.
Considering that collaboration holds such a high priority in many successful businesses today, numerous tools have been designed to make collaboration a lot easier and smoother. However, no one tool can fit all collaboration needs. There is a high chance that mismatches may occur in the collaboration needs of different teams, business departments, careers and professions.
What works for the product development team, for example, might not work for the marketing team. And what works for the marketing team may not be helpful for the customer support team.
Different business operations and departments utilize collaboration in different ways. It is vital that you pick the most appropriate collaboration tool for your needs and business. A team messaging app like Fleep, for example, is a great option to help wean you off email, while another collaborative tool may be best for some other purpose, like document sharing.
Which Collaboration Tool Is Best?
In the past, when it came to picking collaboration tools, people did not pay much attention to things like the tool's features and usability, because they did not have many options available to them. As such, they did not see the choice of tools they used as a factor for success.
Over the years, though, as competition in the market has increased, collaboration has gained more prominence, so too has finding the right collaboration tool for your needs. Today, your success in business or career can come down to the choice of tools you use, including collaboration tools.
If you'd like to pick the right tools that guarantee your success today, we've put together key points to guide you in identifying the right collaboration tools for you.
Tips to Pick the Right Collaboration Tool
These tips will help you identify the right collaboration tools that enable success in today's competitive business landscape:
1. Acknowledge the Business Challenges
New technology fascinates and intimidates at the same time, including many of the technology behind collaboration tools in the market. It is imperative that you scrutinize your business goals and objective first. Do you want to boost the efficiency of your marketing operations, or maybe you want to solve the problems faced by your sales team with the help of a collaboration tool? Before you pick any tool, you should ask yourself these types of questions to recognize the underlying business goals and challenges you are facing. Only then will you be able to address the challenges adequately.  
2. Go with a User-friendly Tool
Times have changed. Today, usability is a key factor when choosing a business tool. Many times the selection of collaboration software is based on the suggestions of an IT department or IT specialist. However, you or your workmates might not have the same tech abilities and technical know-how as that of an IT team. You should, therefore, consider the ease of use of tools for everyone. Go for the collaborative tool that is easy to use for the majority of people within and outside your team.
3. Pay Attention to Security Features
In a modern business landscape fraught with data security and privacy concerns, one cannot afford to neglect the security features and admin controls of a collaboration tool. Does the tool provide multi-level login authentication? Does it come with end-to-end encryption security feature? These are some of the important questions you should consider. Although many collaborative software address essential issues touching on security, data management and privacy, if you have a particular requirement you may opt for a vendor that has expertise in that particular area or industry.
4. Evaluate the Cost of Ownership
Before going for any collaboration tool you should check out the infrastructure that is required to support it. For example, is the network capacity enough to deliver the required bandwidth? How much will the user troubleshooting charge be, if any? What will be the expenditure on user training? All of these queries are essential to take into account before making the final call to get the tool.
5. Check Compatibility and Interoperability
Will the collaboration software integrate well and work efficiently with other tools and software environments already existing in your business? How compatible is the tool with other software? It's not advisable to have various software solutions that do not interface well in your business. Collaboration tools should also be optimized for all devices, including mobile devices.
Conclusion
When it comes to choosing a collaboration tools, it's crucial that you pay attention to all the factors mentioned above. If you analyze all of these suggestions before investing, there is a greater chance of picking out a tool that not only makes the collaboration process a breeze, but also adds value to your business, partners and clients.
Remember, it was Henry Ford who said, "Coming together is the beginning. Keeping together is progress. Working together is success." It's been my experience that the ultimate success in business, communication sharing and product development can be found with proper collaboration.
Be strategic and proactive in your collaborations rather than lax or slipshod!