5 Tips for Running a Successful Marathon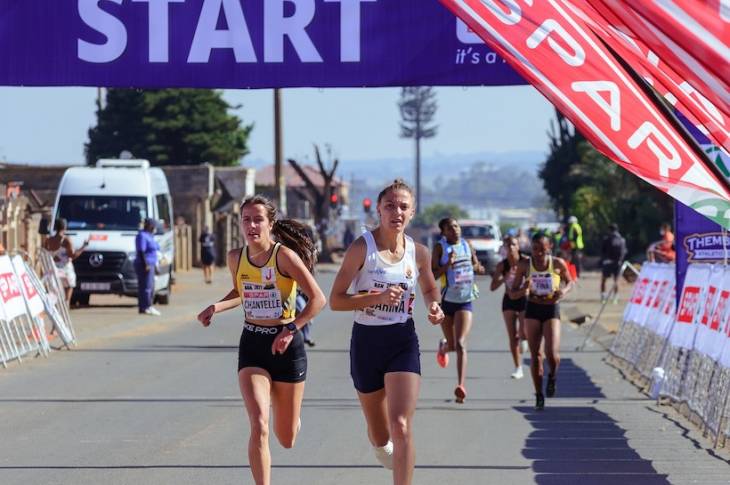 Nothing in the world beats running your first marathon. It's an exhilarating experience. If you plan to run a marathon, it will take you a few months to get ready, mentally, physically, and even emotionally. 
Like other sports, marathons have their rituals, and there can be many questions over which ones to observe. You will definitely hear numerous conflicting bits of advice, and it can be a bit overwhelming.
How much water should one take? When should you drink your water before, during, or after? Should you eat a lot of carbs the night before, or is it okay to take electrolyte powder packs? These are some questions that marathon runners ask themselves before the D day.
However, the key to running a successful marathon is remembering the three "P's": Patience, Preparedness, and Perseverance.
Best Tips to Run a Successful Marathon
From diet to first-time targets to avoiding distractions, here are some tips to help you cut through the noise and get to run a successful marathon.
1. Be Honest With Yourself About Your Fitness Level
One general rule for marathon training is to start 4-6 months in advance. However, it's never too soon to start, and there is no such thing as beginning the training too late. 
Trying to make it to the finish line while you haven't had enough training can lead to a miserable experience and take a toll on your body.
Mathew Graham, a Phoenix-based runner who runs about five marathons every year, agrees. He talks about his experience in a marathon that he did with very little preparation. He says he participated in the NYC Marathon with very little preparation the first year. Although he managed to finish the race, it took a toll on his body.  
The following year he took another marathon, the Marine Corps Marathon, and while it was the same distance as his previous race, it was different. Due to preparing adequately, he was strong, healthy, and did not get tired or sore.
Therefore, assess your current fitness level before registering for a race to determine if you have enough time to train sufficiently. Even experienced seasonal runners train extensively for each race.
2. Set Realistic Goals As a First Time Runner
It can feel exhilarating to focus on run times as a first-time runner, but you should focus on the basics. The goal of most first-time runners is just to get the courage to get to the start line on marathon day. 
If you have trained hard, eaten right, then chances are you will finish the race. Most beginners' goal is to participate in the marathon, so whether you finish or not, you should be prepared for that.
Many runners don't get to the start and finish line of a race because they let their ambition get the best of them. They do too much too quickly during training or the race day and eventually experience injuries.
When preparing for a marathon, training time fluctuates. It can average from a year to several months to prepare, depending on the level of experience of the runner. 
For a first-time runner, 20 miles in training is an excellent start. Typically, you do that three weeks in a row. After this, you give your body time to recover, called tapering, so that 20 miles can effectively grow to 26.2 miles on race day. 
Even though reaching 20 miles before D-day is an ideal training goal for starters, research shows that running 20 miles or less in a training session creates a strong possibility of failing at any time of the marathon. The most significant danger point appears at 21 miles, where there is constant decline.
As a beginner, it's essential to be meticulous with your training and get as close as 20 miles before the marathon. This will help you have the best chance of making it to the finish line.
3. Drive the Course Ahead of Time
It is vital to familiarize yourself with the course. This will help you prepare both mentally and physically for the race. 
Gerald Mayers, a 34-year-old personal trainer, and runner based in Las Vegas, Nevada, says that he failed to familiarize himself for his first race and, after that, vowed to always drive or bike the course for following races. 
Knowing the course ahead of time makes runners more confident since they can visualize themselves making the trail before actually doing it. It makes the race less nerve-racking because the unknown risk is reduced. They connect to the race both physically and mentally prepared and improve the whole experience.
4. Don't Let Cheering Crowds Make You Run Faster
At the start of the race, the crowd cheers, and the runners might feel amazing and psyched, so they pick up the pace. This isn't always the best option for runners. 
Marathoners should not be confused by the large cheering crowd, unavoidable during big races, like the Boston and New York City Marathon, where thousands of people gather to show support.
Research shows that runners who began a marathon fast find it hard to maintain that pace throughout the event. They slowed down the rest of the marathon. 
Runners have plenty of time to make up for a start that is too slow or regret an opening that is too fast.
5. Hydration, Hydration, Hydration!
A debate in the world of marathoners is the amount of water to drink and when. An experienced marathoner would be concerned about dehydration because runners skip water stations to avoid losing running time.
Once the adverse effects of dehydration on health and performance were well known, people began drinking too much water, resulting in hyponatremia.
When you consume too much water, you dilute sodium levels in the blood. At which point hyponatremia can occur, which leads to life-threatening health issues and makes the body swell. You do not want this.
Trust your thirst to gauge when you should drink unless running in extreme heat. In cases of extreme heat, you should avoid dehydration by monitoring the rate of sweat loss and taking sips at water stations after every mile or two.