How to Find the Best Personal Trainer: Quick Tips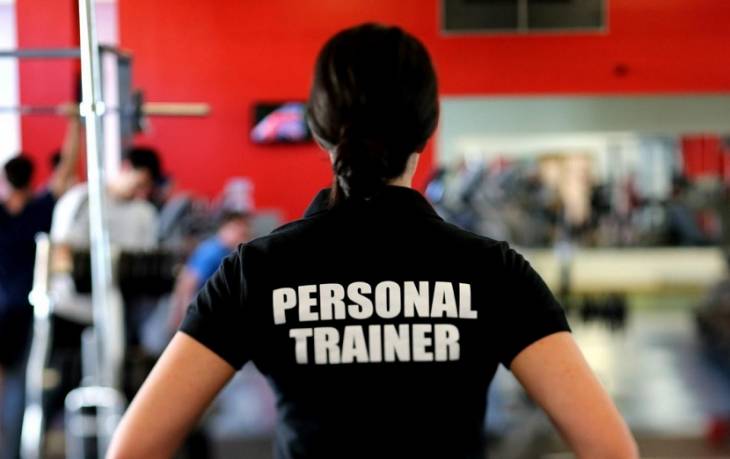 If this is the year you decided to get fit, then chances are you might want to consider hiring a professional personal trainer (PT).
There are several benefits of one-to-one training. For starters, it allows you to target the area you want, learn how to use the equipment, and get results much faster.
But, hiring a personal trainer can make a serious dent in your bank account. This is why is it important to choose a personal trainer who is perfect for you and your budget.
A good PT provides several benefits to the person they are training:
A PT teaches you correct posture and technique. He/she will make sure that you are performing all the exercises correctly and efficiently. If your form is not correct, then the chances of getting injured are very high.
After a couple of sessions, your personal trainer will get an idea of how your body works and make changes to your schedule accordingly. As such, a good PT will set realistic goals that will help you in reaching your desired outcome.
The right PT not only helps you in achieving your goals but also helps you to maintain a healthy lifestyle for your overall wellbeing. They consider whether you are stressed, unhappy, or overworked and could use it to motivate you improve so that you don't miss out on your goal.
A PT will help you and encourage you to maintain your healthy habits like regular exercise, healthy food, proper sleep, and more. Keep in mind that it takes months to form a healthy habit and only a couple of days to break the healthy habit and go back to old ways. Having a PT can help you stick to healthy habits until they are deeply ingrained in you.
However, before making any final commitments to any one personal trainer and handing out your money, it is important to consider the following points.
Top Tips to Find a Good Personal Trainer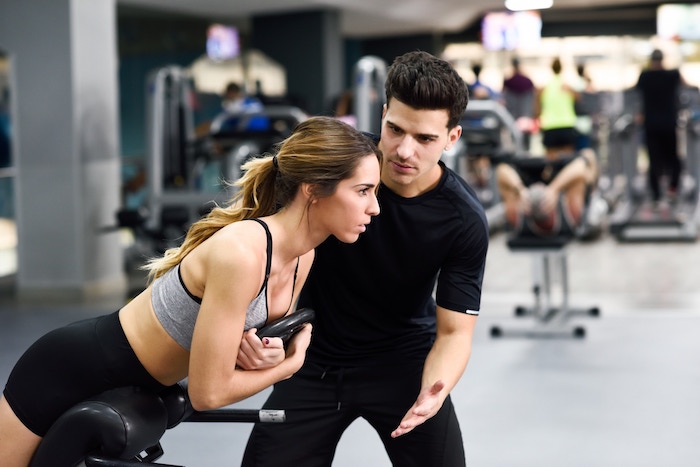 1. Know your target areas
Do you want a flat stomach? Gain muscles? Or improve your general fitness? It is important to know what you want to achieve so that you can find a PT who'll help you target those areas accordingly.
When discussing your goals with the trainer, he/she will create a set of exercises that will help you reach your goal.
Also, make sure your PT understands your body type and limitations. Some people do require special attention and a different set of exercises in order to reach their fitness goals.
2. Do you need to train with the assistance of a PT all the time?
It is highly possible that you don't have the budget to hire a trainer for 3-4 days a week. You probably will want to know if your PT can teach the exercises that you can do on your own.
In most cases, a personal trainer will give his/her 100% during the session and will teach you all the exercises that are required to reach your target goal. But you might want to choose a trainer who is willing to show you the ropes even if he loses a session with you due to your budget or time constraints.
3. Does your PT have a personalized plan for you?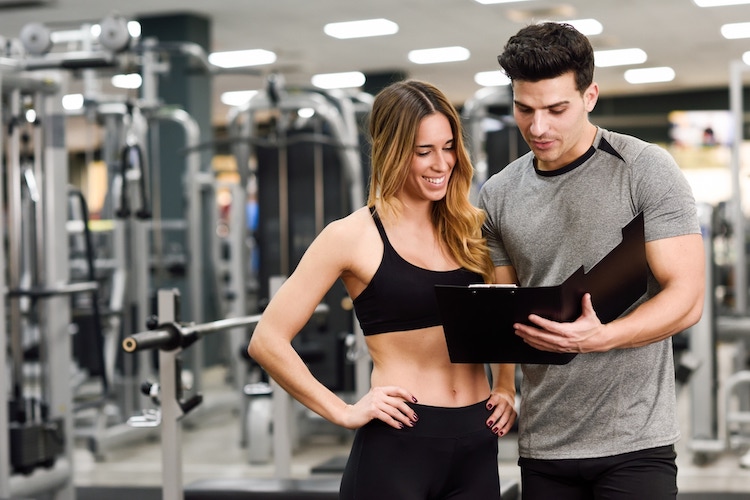 People have different body types. Some reach their target goals within a few months, while others take almost a year but still fail to reach their target fitness goal.
Initially, a good PT will understand your body type, other nuances and will set up a goal for you. As you progress, your PT can make changes in the schedule to boost the process.
However, it's also good to set some realistic, achievable fitness goals for yourself, as well. As yourself some basic questions to figure out how to set goals for yourself:
Are weights important for me? - Weight training is not always needed. It is an important aspect, but not a necessary one for some people.
Weight training helps you build muscles and keeps your body in shape. An experienced PT will include weight trained only if they think your body requires it.
If a PT demands to include heavy weight training and you don't want to build muscles or other exercises that you feel you don't really want, then you should consider looking for another PT who is considerate, has the right knowledge and is willing to create a personalize plan for you.
A personal trainer should not coarse or work you to exhaustion. A good PT is a professional who will access your body type, understand your target goals, and create a plan just for you. You can then use that plan as a reference point for setting your own fitness goals for yourself.
4. Is the PT flexible?
Look for a PT that gives you the freedom to create your own schedule.
If you prefer to work out late in the evening or early in the morning, for example, your strainer should be there for you. Look for a PT who can follow your working schedule. 
5. Ask the PT to provide references
Choose a PT who prior experience in providing personal training. Ask the trainer to provide a list of references from previous clients. It can shed more light on their expertise and professionalism.
A good and experienced trainer won't have any issue in providing references. If he/she is not willing to share references, it can be a red flag and you should probably not hire them.
In Conclusion
Finding a good professional trainer can be likened to finding a date or life partner. A good PT can change your life permanently for the better, while a bad one can ruin it. Make sure you ask the right question and do proper research before you make any commitment to a PT.