Growing A Real Estate Business: 5 Ideas for Creating an Effective Sign Rider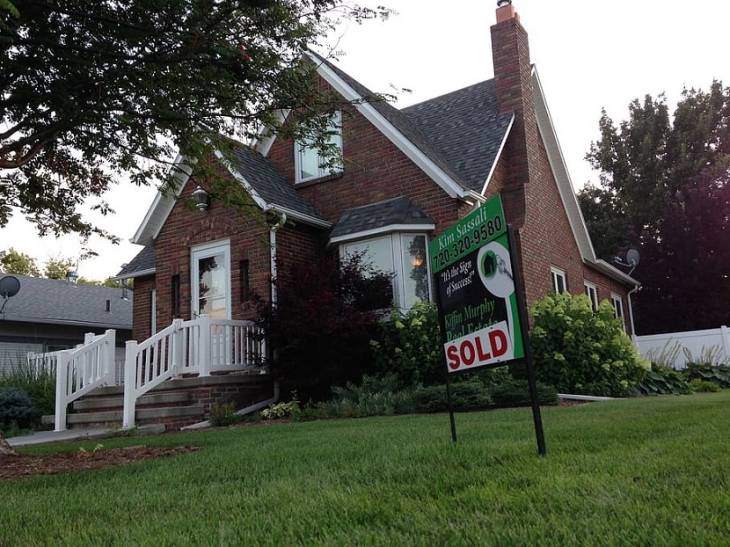 The global real estate industry is expected to grow and generate a revenue of $4,263.7 billion by 2025, according to a new report by Grand View Research, Inc., as increasing demand for housing real estate space and rapid urbanization continues.
Not surprisingly, real estate presents a rewarding, lucrative business and career opportunity, with no limit to how much money you can make. Agents' property sales depend on their drive to sell and skill in matching clients' needs with appropriate properties.
While the earning potential for real estate professionals is unlimited, there comes a point in a real estate agent's career when their daily tasks sort of feel mundane.
Whether it's gathering leads and setting up appointments, presenting properties to potential buyers and giving them a tour, or closing the deal and moving on to the next one, the business process for real estate agents can be quite repetitive and even boring to a certain degree.
If you are a realtor looking to add a bit of spice to your everyday routine, one way to combat this is to flex your creative muscles and add a bit of flair to your sign riders (or the little placards that sit atop real estate signs).
Best Tips to Add Flair to Your Sign Riders
Most of the time, home buyers select a neighborhood where they want to live first before zeroing in on a specific house. Your signs can be a sure-fire way to grab their attention, especially when they are just passing by the area.
With that said, here are some top ways to up your game when it comes to real estate sign riders:
1. Incorporate Technology
You are in the midst of a technological revolution, so why not take advantage of modern advancements to further your career.
Aside from utilizing your smartphones to call, message, and post on social media, you can also use a digital flyer from pro agent solutions to ramp up your real estate signs.
By simply texting a numeric code to a local number, this pretty neat feature gives readily available information about a home to would-be buyers. Simultaneously, you will receive an SMS and an email that notify you of this interest.
2. Personalize the Shape
A huge part of being creative is your ability to think outside the box. Speaking of going beyond the four corners of a sign rider, what you can do is come up with a customized shape.
It can be something as simple as a triangle that represents a roof of a house or something as witty as an arrow that points to the front door. You can even try making something as complex as a three-dimensional that screams sophistication. The sky is the limit indeed.
However, just make sure you have enough space on the board where interested buyers can clearly see your contact information.
3. Match Elements Accordingly
Some of you may already have a signature smile, a nice logo, and even a go-to color scheme, but if these factors do not go together or do not make sense visually, then these will not be as effective as you had envisioned.
You are your own brand, and part of establishing your professional persona is attracting as many eyes to your product and service as you can possibly can. Your real estate sign rider should complement the various elements of your actual sign.
Study what colors go well together, what shapes look good, etc., so you will have a better grasp on the basics of design.
4. Integrate a Unique Selling Proposition
In sales, there is this term called unique selling proposition, or USP, which targets prospects by highlighting a distinctive benefit of a particular service and/or product.
Being the take-charge realtor that you are, you should at least have an idea on how USP works and how to use it to your advantage. A functional way to underline your USP is to include it on your sign rider.
For example, if a house already has wheelchair access, then you can come up with a charming sign that says so. Just remember to combine the different elements properly, as you do not want one to outshine the other.
5. Add Wit and Humor
A little chuckle can definitely go a long way. So, if you are the type of listing agent who uses his or her wit and humor to attract new customers, then be sure to make use of it.
You can start by researching on certain characteristics of a state, a city, a town, or a neighborhood, then apply it as a springboard to your punchline.
For example, if a community has a known dog park, you can say something like "dog approved house" or "dog friendly zone" on the sign rider. This would score major points if a buyer is a pet parent.
Conclusion
Remember, a real estate sign rider adds a one-of-a-kind value to your brand. It gives you an opportunity to show potential homeowners not just the features of a house, but also your remarkable personality.
Moreover, a good and effective real estate sign rider gives off a welcoming feeling that you are talking to them directly with your clear and aesthetically pleasing message on the board.
As a realtor, you are constantly building your clientele, gaining trust, and establishing your brand all at the same. In a lot of ways, effective real estate signs tick all these boxes — and more.
Ultimately, think of your sign rider as another avenue for you to showcase your expertise and sprinkle a bit of fun and charisma to your real estate business marketing.