Forbes Partners with Advantage Media Group to Launch First Ever Book Publishing Imprint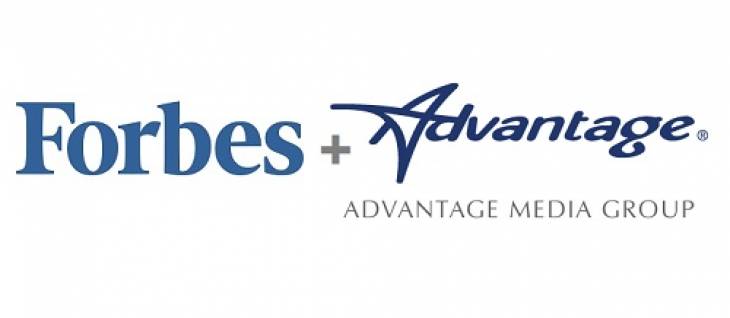 Forbes Media (Forbes), the global media, branding and technology company that operates Forbes.com, has partnered with book publisher Advantage Media Group (Advantage) to launch its first-ever book publishing imprint named ForbesBooks.
According to Forbes.com, ForbesBooks will "provide top business leaders a multi-platform publishing solution with innovative speed-to-market model."
 "We see adding a book imprint to our business as a unique growth opportunity in the marketplace, and it's in line with our strategy to diversify revenue streams and expand our global reach," said Forbes Media COO and president Mike Federle, in a statement.
Advantage helps busy entrepreneurs, business leaders and professionals create, publish and market a book to grow their business. As an international publisher of business, self-improvement, and professional development books, Advantage also offers online learning services to authors.
Federle revealed that they chose to partner with Advantage because the Advantage team brings experience and insight, along with an innovative, speed-to-market model unencumbered by traditional book publishing cycles. "Advantage also offers a suite of services designed to strategically and tactically support our authors and promote their expertise," he stressed.
Among the listed advantages ForbesBooks will provide its authors are:
Speed-to-market – the benefit of a proven process and tools that cut the typical book publishing timeline in half;
Supportive marketing services – a focused effort to promote the book and its author;
Author retained copyright – unlike typical book deals, ForbesBooks' authors retain ownership of the rights to their work;
Multi-platform reach – via the opportunity to submit original articles for publication in a ForbesBooks Authors group blog on Forbes.com;
Enhanced reputation –resulting from the author's content presented in a professionally produced book under the imprint of a respected media brand.
"We are excited to partner with Forbes to create a forward-thinking business book imprint that will move quicker, provide a high-touch author experience and, perhaps most importantly, expand the reach of the content beyond the book through the opportunity to publish across Forbes' many platforms," said Adam Witty, founder and CEO of Advantage.
See Also: Authorpreneurship: The Rise of Author-Led Publishing Houses.