Don't Be Old School. Step Up Into These Modern Business Methods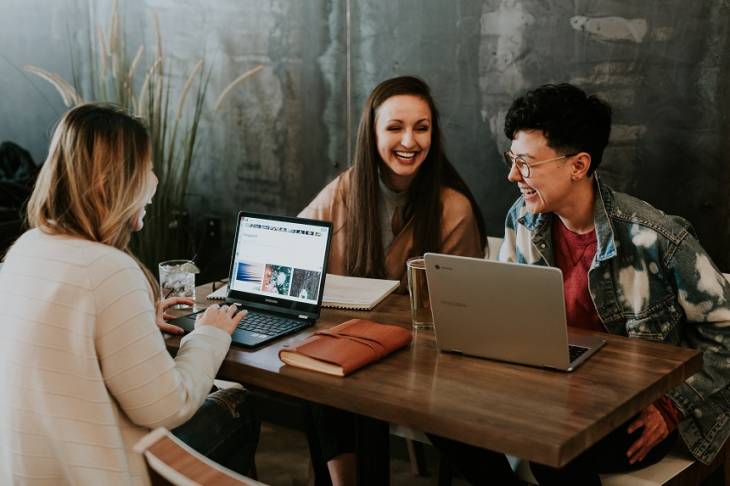 With business trends changing faster than ever before, and technology advancing at a rapid rate than what many might have expected, many businesses are excited about the new changes happening in the business world and the opportunities that are emerging from all the changes occuring today.
Just like your individual habits, goals, needs and wants change with time, so too are business and marketing habits, goals, needs, and wants changing. Marketers are becoming far more business oriented than their predecessors were. They are now expected to be highly knowledgeable, fast, smarter, and more innovative to make the best use of available resources and turn out high-quality results in less time.
Those marketers, entrepreneurs, and business leaders who are unprepared, or are still not ready to give up on the old ways of doing business will struggle. Work will become difficult for those left behind as they navigate the modern business landscape and compete with more competent and up-to-date professionals.
Moreover, rapid changes taking place in the business world today are more complicated than some of us realize. It is not just keeping up with modern trends in business that is difficult, but also keeping up with the various modern tools that help to effectively achieve long-term goals for businesses.
Top Trends Driving Business Success Today
With so much hype about being an entrepreneur already doing the rounds in media, and business owners and marketers leaning towards new ways of doing business, it is high time you too adapt to the changes happening around you.
Becoming aware of what is happening around you will help you take action accordingly and make the right decisions for your business. With that in mind, let us look at some of the top business trends experts around the world are talking about and what makes them so appealing and promising.
1. Artificial Intelligence – Inject Efficiency in Operations
There is a significant gap today between companies that have adopted (and understand) Artificial Intelligence (AI) and its potential advantages. AI is quickly becoming a mainstream obsession, and in a decade or so some argue that people will lose jobs due to rapid advancement in AI (that is a completely different and debatable topic, though).
As AI expert Christopher Penn, VP of Marketing Technology for SHIFT Communications says, "There are three levels of machine learning: AI where machines perform tasks normally performed by humans; machine learning, where the machines learn on their own; and deep learning, where machine learning chains together for rich learning."
Savvy businesses are embracing AI to perform repeatable tasks and to process data that is essential for their business campaigns or strategy. Companies also adopt AI to streamline existing business processes, and they have established solid management support for each AI initiative.
The areas that will be most affected by AI in the next five years include customer-facing activities like marketing automation, customer support, and service. IT and supply chain management will arguably also be affected, as well. Amazon, for example, has created an AI friendly platform for developers to work with a variety of its AI specific frameworks and services.
Amid high expectations of AI, a study by PwC showed that 52% of businesses accelerated their AI adoption plans because of the Covid crisis. Companies are incorporating AI into their processes and product and service offerings. And while the AI industry and technology involved is still relatively new, it is crucial for any business that wants to do well now and in the future to look into it.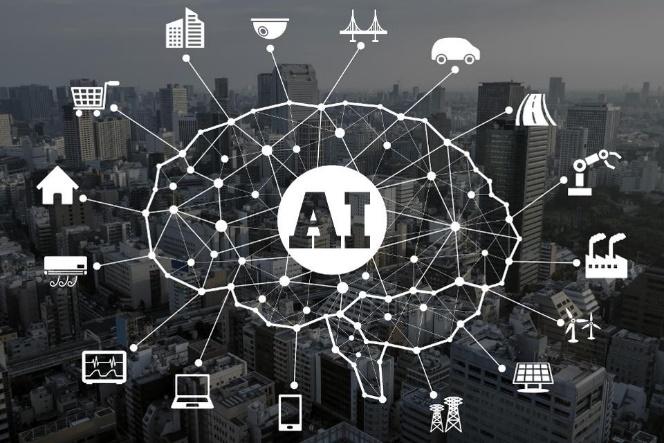 2. Hyperlocal Advertising – Open a New World in Advertising.
Todays' smartphones can be considered more or less as spying devices. Marketers can use a smartphone's GPS data to determine where you are, what you are doing, what you have been searching on the internet, and tons of other personal information. All this data is used take personalized, "hyperlocal" advertisements to the next level.
Many companies find themselves competing at the global level. The most successful of these businesses are changing their tactics to use the more effective hyperlocal advertising. Hyperlocal advertising lets you hone your message so that it targets specific audiences and neighbourhoods that are more likely to convert into potential customers.
Hyperlocal advertising utilizes your location to serve ads relevant to where you are. Imagine yourself at the store looking for a gadget that you have searched on the laptop, and you get an ad on your phone that a business is offering something better and genuine from their store. You will definitely love this type of advertising. That's how savvy businesses are driving increased sales today.
3. Remote Working – Bring Freedom to the Workforce.
As new businesses are launched and competition grows, firms are seeing an advantage in hiring freelancers instead of full-time, onboard employees. This alternative is more favourable because it comes with fewer overheads, greater flexibility, miscellaneous cost-cutting and efficiency at work.
The development of modern technology supporting remote working will see even more small businesses hiring freelancers to perform various business-related tasks, such as financing, marketing, content writing, logo designing, and so on. Hiring freelancers gives you an opportunity to work with more than one client at a time, thus helping you to strengthen your portfolio. 
Meanwhile, with the introduction of remote working tech like video chatting, project management, and file sharing platforms, working remotely is now close to being a norm, and freelancers are loving the freedom it brings. "While working remotely, I am able to spread my knowledge with several students via various platforms like ThanksForTheHelp, Chegg and other companies. I am also able to make a good amount of money for my writing services," says Sarah, an assignment help expert. 
4. Blockchain Tech - Secure Cryptocurrency Transactions.
Blockchain has made a big impact disrupting the banking industry. In the coming years, it will make its way into new industries as well. From transforming the way banks move money and changing how our medical records are handled, this emerging shared ledger technology will be looking to increase security throughout the entire customer experience.
Yes, there are serious hurdles with blockchain technology that need to be ironed out, such as its poor energy efficiency. However, the technology enables new digital transactions that promise to disrupt traditional business practices like document authentication and title searches.
Large consulting firms like Accenture and Deloitte are already building out entire blockchain practice areas and developing key alliances in the space. IBM also recently forged a blockchain collaboration with Nestlé, Walmart, Costco, and others to improve global food supply chain safety.
What are you waiting for? Try it out and see how it can improve your business. Remember in the mid to late 2000s, when social media came into existence, big companies could not see how Twitter and Facebook would impact their business. They were slow to adopt the technologies, and look where we are today. Explore. Do not arrive late to the party this time.
5. Live Streams and Bots – Improve Client Engagement.
Whether you are running a retail store or a big e-commerce website like Amazon, live streaming a public launch, product reviews or anything that is engaging to your potential customers through social media channels will put a face and soul to your business.
Many people browsing the internet are scanners. No matter how well penned your blog or content is, 80% of internet users will scan it or ignore it. But when people see events and performances they usually stick around. Thus, allowing you to pass more information in an engaging way.
Research on livestreaming shows that 80% of audiences would rather watch live video from a brand than read a blog post from the same brand. And 82% prefer live video from a brand than social posts. Moreover, 73% of B2B organizations report positive ROI from video marketing.
Additionally, embedding chatbots into your website is also a popular trend you should employ in your business. Customers are impatient. They do not want to be on hold for 30 minutes to talk to a company representative. Thus, a chatbot that offers instant replies to customer queries can save you a lot of money and you won't lose potential leads you have work hard to get.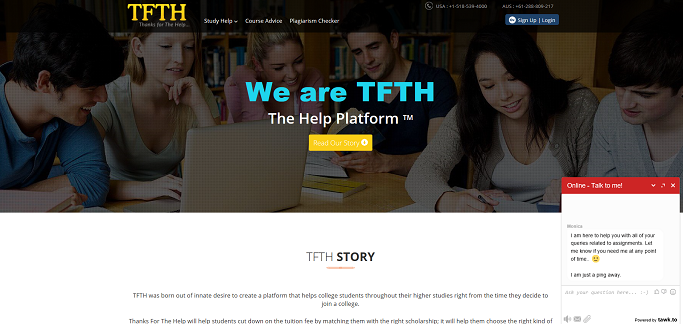 An image of chatbot embedded in a website.
6. Digital Selling – Reach a Global Market Online.
If you have not taken your business online, you're missing out. Selling online has a number of advantages over selling via traditional methods, including low operational costs, reducing order processing costs, reaching a global audience thereby increasing sales opportunities, and competing with larger businesses by being able to operate 24 hours a day, seven days a week.
When you make your products available online, it motivates the customer to buy from you as they don't have to wander the streets to get what they want. Today's customers, however, are very smart. They have so much data to dive into before they even consider you as a useful resource. So, invest some time in building your company website/app, improving your online presence and winning positive online reviews. Create a fully functional, automated online shop tailored to meet your customers' precise requirements. This could be expensive, but it offers long-term benefits.
Business analyst Jon Reed adds that businesses should serve the community not just the buyers. He writes that marketers "should be thinking in terms of 'buyer's community' or 'buyer's network' because "buyers aren't always buying but they are always learning." This strategy can improve the buyer's journey and experience with your company and have a huge impact on your bottom line. When you deliver consistent value in business, you engender trust. Then, people will immediately think of you when they want to buy something because you are already a trusted resource for them.
Wrapping Up
There is no denying that business that do not adopt new business tactics are being left out, or are already behind in the race for business. Meanwhile, companies like Apple and Google that are continuously adapting to the changing business environment are moving further ahead in business.
While resources can be crucial when adopting new strategies, especially for small businesses, the internet has levelled the playing field. You can use free and cheap digital resources to compete with anyone, anywhere in the world. Focus on picking the right trends for your business, prepare well to execute the new strategies properly and you will step up in your business success.