Five Ways to Ensure Your Website's Accessibility Is Great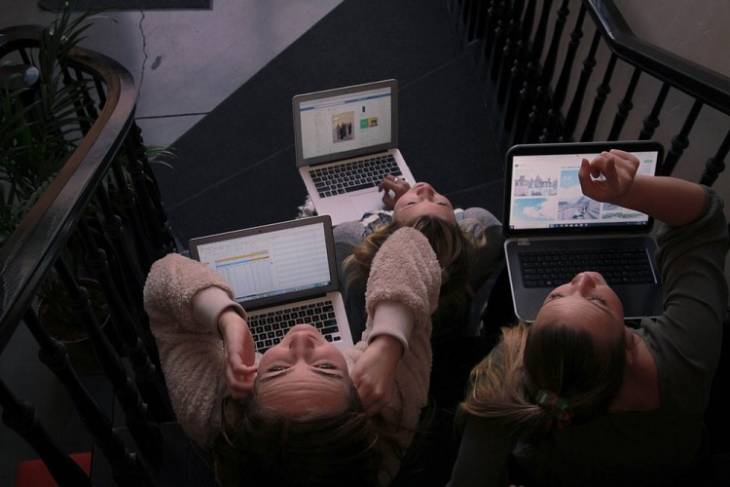 Today, website accessibility is a crucial aspect of a well-designed website. However, many business websites overlook accessibility and don't fully understand the implications of this. They end up risking getting trapped in lawsuits and facing search visibility challenges online.
Some people actually think that website accessibility is all about having online access. However, the main point of website accessibility is to ensure that everyone can browse and read through your website. It is about ensuring that your website is accessible even to people who have disabilities and they can refer to information on your site smoothly.
Regulation about website accessibility draws from the Americans with Disabilities Act (ADA) that was enforced in 1990. The main charge of the act was to secure people with disabilities from any discrimination that they might face even when accessing a website.
According to the ADA act, people with disabilities are also entitled to receive all public information and services seamlessly, which also includes the right to freely browse public websites and have easy access to the data and information published there.  
Hence, it is essential to ensure that your business website's accessibility is up to par. If you are not sure if your website is accessible, you can check using online tool like the WCAG 2.1 checker.
Besides that, there are other things you can do to improve your website's accessibility.
Best Practices to Improve Website Accessibility
When making your website accessible, it is essential to follow the best practices that would provide better website accessibility. Some of the essential tips are as follows:
1. Choose a CMS that assists website accessibility
Today, you can have access to various CMS (Content management systems) to assist you in developing your website. Some of the most common CMS include WordPress, Joomla, and Drupal, but there are other choices available you can also use, too.
When you choose the CMS that caters to your requirements, make sure you opt-in for an accessible template or theme. You can also get in touch with the theme's documentation to understand the accessibility aspects. It will help you to gather the required guidelines for establishing accessible layouts and content for that theme. You should also be ample sure to adhere to the instructions when you are choosing widgets, modules, and plug-ins.
For video players and editing toolbars, ensure that they can assist in developing accessible content. For instance, the editing toolbars should comprise of choices for available tables and headings. Also, the video players should contain closed captioning. Furthermore, the CMS administration choices need to be accessible, as well. 
2. Arrange the HTML headings tags correctly
Screen users might want to use heading structure for navigating the online content. When you make use of headings, like H1 and H2 strategically and correctly, your website content will become appropriately organized. Screen readers will be able to interpret it easily.
Take time to follow the right headings order and separate the presentation right from the structure, making use of the Cascading Style Sheets (CSS). Don't merely select a header-only because it looks good. Instead, develop a brand-new CSS section for styling the text.
Also, make sure that you use H1 for the original page title. It's probably best to skip using this tag apart from the website title and the individual page title. You can then use other headings tags to identify and organize the content structure.
Ensure that you are deliberate with all your heading tags. Don't skip the heading level structure and formatting, as it might hinder screen readers and content might go missing.
3. Add the essential alt text for pictures
The alt text (a word or phrase added to an image's HTML tag on a web page) should be present for all photos so users can understand the image. This step is useful to improve accessibility especially for visually impaired users as it describes the nature or contents of an image.  
When you are generating the alt text, use accurate descriptions of the image and the message you want to express via the picture. Also, when the image also comprises of descriptive text, the text needs to be added in the alt text.
However, there is an exception to this rule of using alt texts for images. The exception is when you decide to use the picture for decoration. In such a situation, the alt text can be left empty as it will not distract screen user from other relevant web page content.
When a picture is the only link content, the screen reader needs to read the file name when the alt text isn't available. Make sure that the alt text for pictures is used as the links.
4. Provide relevant and descriptive anchor texts
As you add links in the content, use anchor text (the clickable text in a hyperlink) that correctly explain where the link is redirecting to. Website accessibility and SEO best practices dictate that anchor text be relevant to the page you're linking to, rather than a generic text.
For instance, using text like "click here" for links is not as descriptive or revealing of where the link will take a user when it is clicked. It is also an inefficient way to link for screen reader users.
As the sighted users can scan the webpage and see linked text, the users who are visually impaired get to use screen readers for scanning links. Hence, if anchor text is not descriptive, screen readers might not read or understand the link or context of the page.
Use a relevant and descriptive anchor text correctly to establish the link context in the screen reader, making sure that the context of the link is presented to users first.
5. Use color smartly
The typical types of color vision deficiency (inability to distinguish certain shades of color) are a red and green. And color deficiency impacts close to 8% of the population. When you use only those colors on your website, it can hinder users from interpreting the site correctly.
At the same time, other people who have disabilities such as learning disability can benefit immensely from smart use of colors when it is used, say, to organize and distinguish different types of content and themes on a website.
If you want to cater to both these groups, you should make smart use of colors along with various visual indicators like a question mark or an asterisk. You should also be able to separate the content blocks from one another, also making use of clear visual separators.
There are tools online that you can use to assess the color contrast you are using on your website. Tools like these will be helpful when you want to make your webpages visually appealing and usable for people who suffer from different color blindness levels or low vision.
Conclusion
While there are other tips you can use to improve accessibility, the tips mentioned above are a great place to start. Apply them to build an accessible website for all your users.