Facebook Ads vs. Google Ads - A Complete Comparison You Need to Know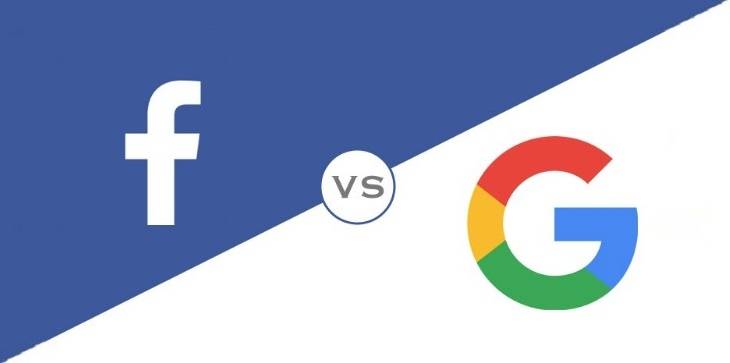 Do you remember the times when Google used to be the answer to all your academic queries, and Facebook merely used to be the exclusive platform to connect with people?
Today, as technology is unfolding its true potential, the utility of these platforms has become versatile in almost every domain. And it certainly touches on digital marketing, as well.  
In their pursuit to maximize reach and maintain a social media presence, businesses are now exploring and exploiting Google and Facebook to achieve social media marketing goals in a way that was once only imagined. And you should, too.
But before we dive into the dynamics of how digital marketing is achieved on these two giant platforms, let's first look at why having a digital presence is a crucial element for your business to thrive.
Why Digital Marketing Is Crucial
The main reason digital marketing is important to build a digital presence for your business and creative job is because everything today is in a virtual nexus. From conveniently ordering your favorite meal online to easily accessing healthcare services – the world is literally at your fingertips. 
Marketers are using this opportunity to their competitive advantage, because attracting and retaining long-term customers has evolved into an increasingly complex task considering the dispersion of consumers' presence throughout multiple social media streams.
A typical consumer is a quick decision maker and demands an immediate answer to their queries. To ensure that your brand is the one stop solution for them, you need to stand out from the crowd when it comes to making your presence visible. And that's precisely where the two technological giants, Google and Facebook, dramatically take over.  
According to Internet Live Stats, the world's biggest search engine Google caters to 3.5 billion searches per day and Facebook has above 2.38 billion monthly active users, providing a vast landscape for marketers to reach potential customers and achieve their business goals.
While both of these platforms are dominating the marketing arena today, the question arises as to which one is truly the best platform to advertise on and reach your target customers.
Let's find out.
Google & Facebook Ads: A brief overview
Does the phrase, "Google it" sound relatable?  
With each passing day, this phrase is becoming an indispensable part of our daily vocabulary. Considering the extent to which people rely on the search giant to find answers for queries like what to buy, where to dine-in at, and even how to do things a certain way, it comes as no surprise that Google has developed into the most popular PPC advertising forum for businesses to showcase their products and services to a diverse range of audience.
As per the statistics, Google leads the search engine market share by 75.49%, outperforming its competitors, and its ad revenue for the year 2018 reached a whopping $32.6 billion. 
What about Facebook Ads?  
Facebook has outgrown its state of being merely a social networking site to now becoming an irresistible podium for marketing.
People share every little detail about their lives on Facebook. Whether they have a fancy dinner at a lavish restaurant or a new job at a renowned corporation, they like to share it with the world on Facebook. And that is exactly the kind of information that marketers are continuously yearning for, making the platform irresistible for brands and marketers.
With every Facebook advertising updates and ad feature the social media giant introduces, it has helped Facebook become an attractive avenue to place advertisements on. According to statistics, Facebook's advertising revenue for the year 2018 skyrocketed to $16.6 billion.  
As you can deduce from Google's and Facebook's ad revenue figures, both of these platforms generate head-spinning revenues and command attention when it comes to digital marketing. But which one takes the lead? That is a question yet to be answered conclusively.
Google & Facebook Advertising Platforms: A Comparison
 Let's jump into the comparison to help you decide on which platform wins.
1. Market Size
The market size for all digital platforms has increased exponentially over the past couple of years, and both Google and Facebook have benefited from it. In 2018 alone, Facebook's advertising revenue reached over $55 million, while Google's revenue reached a record high of $136 billion. This data alone shows that these platforms are huge advertisement mediums for marketers across the globe.
Google's revenue by far was the highest in 2018, and has even surpassed Facebook's earning. That's because of the humongous market share it has in the search network. As of April 2019, Google's global market share among all search engines was 88.47%, whereas Bing, Yahoo! and Baidu noted a 4.81%, 3.13% and 0.66% market share respectively. So we can easily presume that Google is currently THE search engine giant ruling the internet.
However, Facebook also is the top ranking platform in its own domain. Out of 21 different platforms across the globe including WhatsApp, YouTube, Instagram, Pinterest, and more, Facebook ranks on the top of the funnel for daily active users as of April 2019 with over 1 billion monthly active users.
Considering their market size, Google and Facebook have a huge platform of audience whom businesses are actively targeting each day to achieve their goals. Be it website traffic, sales, store visits, brand awareness or engagement, these platforms provide easy access and fast results to all marketers, which is why their growth rate is going up day by day.
2. Paid Search vs Paid Social Approach
Aside from their size, one of the primary differences between Google ads and Facebook ads is of their approach. Google ads work on the principle of paid search and target keywords, focusing on contextual targeting based on what a user is looking for on Google's channels.
Placement of Google's display, search and YouTube ads are all allotted based on the keywords and topics you choose. The results also focus on driving traffic to your website and broadcasting your message to a wider audience.
Google's ads play majorly on CPC and CPM based results, and their biggest video platform - YouTube - has nearly replaced conventional television advertisement with its TrueView and Bumper ads.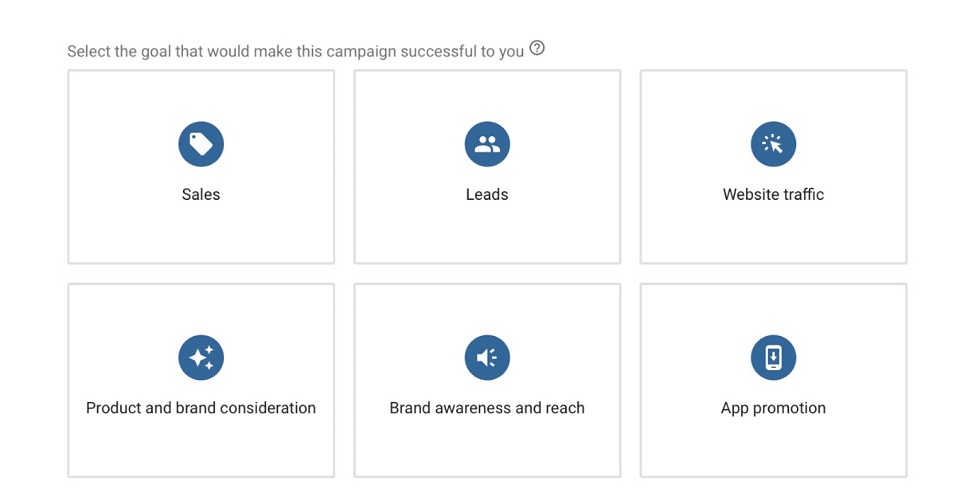 On the other hand, Facebook's advertising platform focuses on strategies that target people based on their social interests and behaviors; the pages they've liked and interacted with, the kind of personal information they choose to share, the games they play and even the kind of people they have added in their friends list. This paid social advertising approach provides advertisers more room for creativity and personalization.
Moreover, by increasing their placement options to include audience network ads on partner website and apps, Facebook has increased the scope of reach and engagement for its ads as well. This placement option has also become a direct competitor for Google's display ad option. Even though the size and reach of Facebook's audience network isn't as high, it's definitely working on increasing it in the near future.
3. Buyer's Intent and Achievement of Funnel Goals
While both Google and Facebook provide almost the same advertisement goals (see above), the different in the buyer's intent and the ad's context plays a huge role in the acquisition of results.
Let's discuss some goals advertisers can achieve through ads on both of these mediums:
      I. Top Funnel Goals
Your advertisement funnel usually begins with brand awareness, initial engagement or communication, and website clicks. This step is where you audience actually gets to know about your brand and decides to engage with it.
    II. Mid Funnel Goals
In the buyer decision journey, the mid funnel goals involve further interaction of your audience with your brand usually in the form of:
Email sign ups or opens
Increase in site session lengths
Webinar or demo sign ups
Account creation on your website, and more such steps where they actually show interest in purchasing from your brand.
If you're aware of the AIDA model of marketing, this step is where the audience shows interest or desire in acquiring your product or service.
   III. Bottom Funnel Goals
Bottom funnel goals include sales, conversions, registrations or revenue generated from the users online.
But why do these stages matter? Because they help you analyze which platform provides the best way to achieve your goals on each of the stages.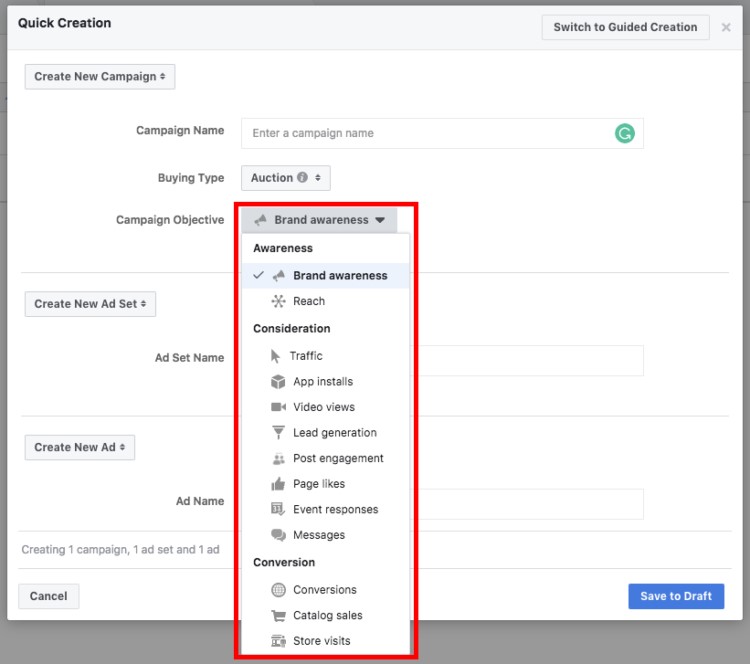 Facebook is usually the top choice of advertisers when initially starting off with advertising their brand. The easy and convenient targeting options and creative options available help advertisers reach their audience easily and create meaningful engagement which helps filter out people for the next step.
For the second funnel goals, your advertisements can show on YouTube or even GDN, where you can use remarketing and recall based ads to remind your audience about your product.
And the third funnel is where you want your audience to take an action relevant to your goal. Here, you'll go for intent based ads to reach your customers when they are looking for a solution to their problem.
Once you've created enough awareness and recall in the previous steps, the last nail in the coffin, figuratively  speakinng, will be a search-based ad on your user's favorite search engine to close the gap between their want of your product and your brand's revenue goal.
3, Usage and Convenience
When it comes to usage of each platform, Facebook has by far been the most convenient platform for new businesses. That's because of the different options it provides to its users. With its extensive detailed targeting options, magnitude of creative options, and even its online learning platform - Facebook Blueprint - it's created a 360-degree medium where advertisers can reach, impress and engage their audience into taking the desired action they want.
And now that Facebook's owned platforms have increased to include WhatsApp, Instagram and Messenger, it's constantly changing the face of social media marketing globally.
However, as easy as Facebook is to use for newcomers, Google has been in the market for far longer, and has complete dominion over search and web platforms.  Google is a trendsetter for websites and web developers, and digital professionals have no option but to follow the search guidelines and algorithm updates Google launches to stay relevant in the industry.
Not only that, Google owns the largest video platform on the internet, and its GDN ads are known to reach 90% of all the internet users, as compared to Facebook's reach of 51%. However, Google's ad platform is a bit technical to use, and if you combine it with Google Analytics to track and analyze your ad's performance on your website, it becomes more complicated.
Conclusion
So, who wins? Which one's the platform best for you and your business? Well, I say it's both. While Google has a higher reach and lower CPC, Facebook has a higher rate of social engagement and more options to personally target and reach your audience. If both platforms are used together in unison with a funnel goal to achieve set objectives, you can easily master the science and art of digital advertising.