Social Media Service for Writers Storify Is Shutting Down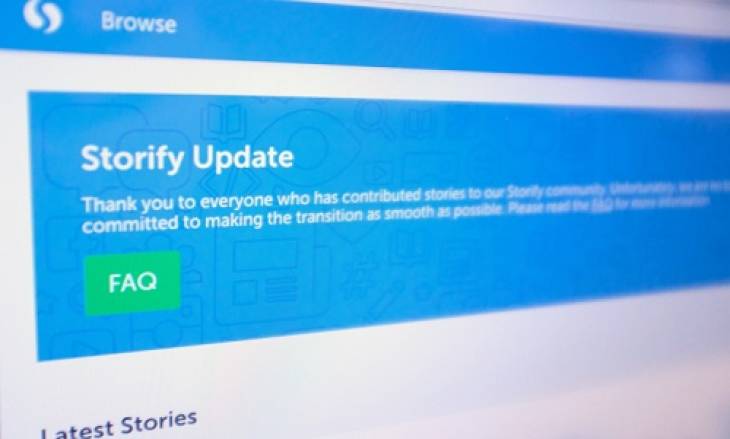 In its heyday, social network service Storify was a favorite for writers and journalists seeking to compile and turn what people post on social media into compelling stories. You could collect the best photos, video, tweets and more to publish them as simple, beautiful stories that can be embedded anywhere.
Now the service has announced it is deleting all its content in a few months, and will no longer be available after May next year.
End of the Road for Storify
"Thank you to everyone who has contributed stories to our Storify community. Unfortunately, we are no longer allowing new users to sign up and will end existing users' access to Storify.com on May 16, 2018," the San Francisco-based social networking service alerts in a note on its homepage. "We are committed to making the transition as smooth as possible."
Storify was launched in September 2010, and has been open to the public since April 2011. It was among the first services to allow users to tell stories using social media posts that could be embedded into sites. Some users feel Storify was way ahead of its time and still nothing has really replaced it.
But with most blogging platforms now allowing users to incorporate direct embeds of posts from Twitter, Instagram, and Facebook around their own text, niche products like Storify seem less useful.
The digital curation and social networking service is recommending in its FAQ section that users export any content they want to save before May 16th, 2018. Existing customers can continue to use the service and creating new stories until May of next year when Storify officially shuts down.
Storify 2 Available Inside Livefyre Studio
If you still want to continue using Storify after May next year, the service's FAQ suggests you try Storify 2. Storify 2 will be available after you purchase a license for the real-time commenting platform Livefyre, which acquired Storify in 2013. Livefyre was itself acquired by Adobe last year, which observers think sealed Storify's fate as a free service.
Storify 2, a feature of Livefyre, will work inside Livefyre Studio. It will offer capabilities of the original service to create stories that can be embedded into sites. But with Facebook's moments and Twitter's new threading feature–which allows users to easily create threads–or, as Storify once called them, "stories," it remains to be seen whether Storify 2 will succeed where its predecessor didn't.
See Also: Like YouTube, Snapchat Wants to Start Paying Its Top Content Creators.