7-Figure Small Businesses Excelling on Amazon [CASE STUDY]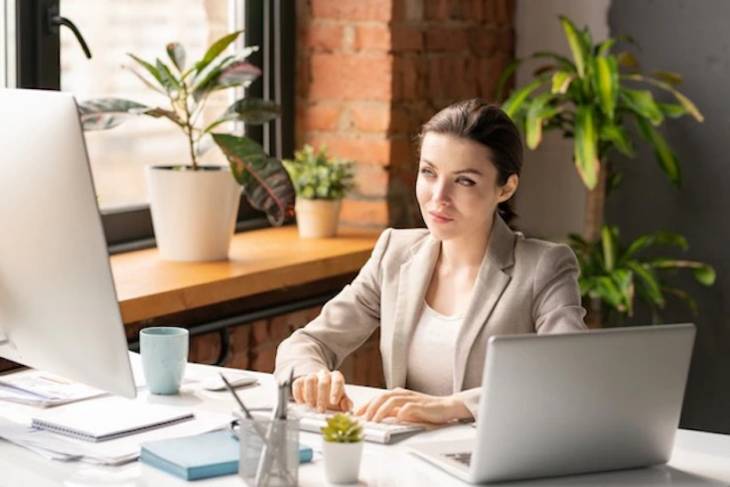 Small businesses have demonstrated resilience having faced some of the most complex economic conditions over the past two years. Many small business owners have embraced eCommerce and the exporting opportunities that come with it to remain growth focused.
According to Amazon's latest UK SME Impact Report, many small business owners have had to adapt and thrive online for the first time. Over 15,000 UK SMEs selling their products on Amazon surpassed £100,000 in sales last year, and over 700 reached sales of £1 million or more for the first time. 
Some small business owners and entrepreneurs are in fact running thriving 7-figure businesses on Amazon.
Thriving 7-figure Businesses on Amazon
Europe and the US have grown rapidly as key markets for online businesses. For example, UK SMEs selling on Amazon Business grew by over 25% and generated more than £400 million in sales in 2021, according to Amazon.
UK SMEs sold around 20 million items across a variety of categories including IT, hospitality, healthcare product, office supplies, products for maintenance repair and operations. 
Two small businesses that achieved 7-figure revenue last year (along with comments from their owners on how they unlocked success online and their strategies for growth on Amazon) are:
I. VEMACITY - Handmade Premium Gin Glasses & Bar Accessories 
Childhood friends from Southall, London, Kabir Aggarwall (33) and Harks Kohli (32) shared both a love for gin and an entrepreneurial spirit. 
The two saw Amazon as an opportunity to start a side hustle to their corporate jobs and in 2017 they launched the first product, a gin balloon glass to add theatre to how people enjoyed gin at home. 
Harks left his corporate job in October 2017 and Kabir the following year to focus on growing Vemacity as a fully-fledged Amazon business and have not looked back. 
Kabir comments: 
"From a lifestyle perspective, starting a business on Amazon has been life-changing. Not only has building our business through Amazon been a massive opportunity for us to share our enjoyment of gin to hundreds and thousands of customers, but it has also given us the freedom to live the lifestyle we had dreamed about. 
With Amazon as our main channel bringing in 95% of sales and leveraging Amazon's fulfilment network, it has been possible for a remote team of 3 spread across London, Metz and Scotland to build our business to turn over £1million in 2021 with projections to grow another 50% this year.
Our original plans to grow in the EU markets were hampered by Brexit, Amazon has brought that possibility back into the fold. Diversifying our markets beyond UK is an important strategy for us especially in the current economic climate and with the help of our European Account Manager and Amazon's European Fulfilment Network, we've been able to expand into Germany and Italy." 
II. TreasureBay - Stunning Jewelry for Men & Women 
Born in Vietnam, Hai Ngan Knight (42) met and fell in love with her British husband in the 90's and despite not speaking a word of each other's language, she made the move to the UK in 2004.
A qualified primary school teacher in Vietnam, Hai found the language barrier to be a huge challenge in the UK and so started supporting Jeremy with his already fledgling online businesses.
Inspired by his success and her own heritage, Hai started designing and making solid silver jewelry pieces and with just £5000 on a credit card, launched an Amazon shopfront, TreasureBay.
Fast forward to today, the husband-and-wife team now sell high-quality, affordable jewelry that is handmade in Vietnam to customers all over Europe thanks to the Amazon 360 programme. 
Hai states:
"Without the help of Amazon, we would not be selling overseas, they've massively supported our regrowth post-Brexit."
Last year TreasureBay achieved an annual turnover of £1.7M, and Hai says that the business has essentially been able to "run on its own due to Fulfilled by Amazon supporting the logistics behind complex delivery demands."
Such small businesses that are thriving on Amazon underscore the fact that you too can unlocked success and grow your business to great heights online.