5 Key Benefits of Technology in the Workplace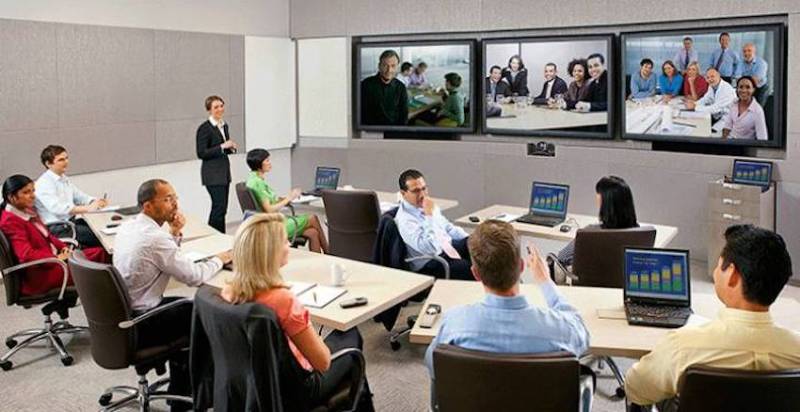 Today, anyone will tell you that technology has brought a lot of transformation in the workplace. In deed, you will find it challenging to compete and survive in the modern workplace environment without technology.
With technology, you can run programs and operations in your workplace more effectively and efficiently. However, you may still wonder how exactly technology has enhanced and improved the workplace.
Well, some of the most significant benefits of technology in the workplace and key ways it has enhanced the workplace include:
1. Technology fosters innovation
For any business to thrive, you need to be innovative. In case you have employed people, they need to be even more creative.
Modern technology can help you and your employees to be innovative. Through it, you can come up with better ways to design your products, do better marketing for your products, and get feedback from your customers. Staying innovative at your workplace can help in making many positive changes to your business and attract even more potential customers.
Employees can also borrow ideas online. For example, Pinterest offers many creative ideas for free. It will help your business thrive and get more returns. Innovation can also help you realize your hidden talents. It will help you to capitalize on them and therefore explore them more.
2. It increases efficiency
Efficiency is critical at any workplace. Modern technology helps to achieve more efficiency in the workplace. For example, technology makes communication with clients outside and within the organization very easy.
You can connect through electronic mail, short message service, and many other communication technologies to, say, order what you need in an more efficient manner.
If you are running a hotel business, for instance, technology can help you to get an automated booking system. Your clients can make bookings online. Through the system, they can know when rooms are available or not and the prices for each room per night - all improving efficiency.
3. It facilitates effective communication
Communication is a critical aspect in any workplace. Workplace managers and executives, for example, need to communicate with their employees on a regular basis. You also need to communicate with stakeholders and your customers or clients.
Without technology, all this communication is pretty challenging and can be very costly. However, with modern technology solutions, you can communicate more effectively as necessary.
For example, through video chats, you can hold a meeting with stakeholders who are in different locations all at the same time. That is amazing.
Technology also saves time and resources. It helps in making faster decisions and other consultations that can help your business thrive.
As a business owner or manager, you can be away from the office but still be able to communicate easily with your employees back in the office.
Effective communication enables the smooth running of any business.
4. It enables flexible working routines
Advanced technology enables employees to work remotely. This helps both organizations and employees to save time and money.
When employees are working from home, they use their own space and even their own devices. This allows business owners to save on costs and use it to invest back in the business.
As a business owner, you can use a smaller space as your employees are working from home. With the onset of the pandemic, this flexibility has been a life-saver, literally.
Technology has helped businesses thrive through the pandemic as people are able to work from home and maintain social distancing, which saved lives.
5. It powers better customer service
With modern technology, you can give your customers better attention and more personalized customer service, as well as get valuable feedback from them to improve your business.
Customer satisfaction and feedback are very important in any business. It allows you to know what your customers think about your products and services. Technology has made this possible.
Through social media, live chatbots, and other customer service tech, you can not only offer direct customer support, but also hear directly from customers on whether they love your products and services or not, as well as their suggestions on how you can improve your offerings.
Through technology, you can even advertise and promote your products on many different platforms online, effectively providing customers and leads relevant information they need to convert.
Digital advertising ensures you reach as many customers as possible quickly and cost-effectively. All this helps to increase the ability to serve customers better, grow, and keep them satisfied.