10 Ideas to Help You Write a Great Speech for Public Presentation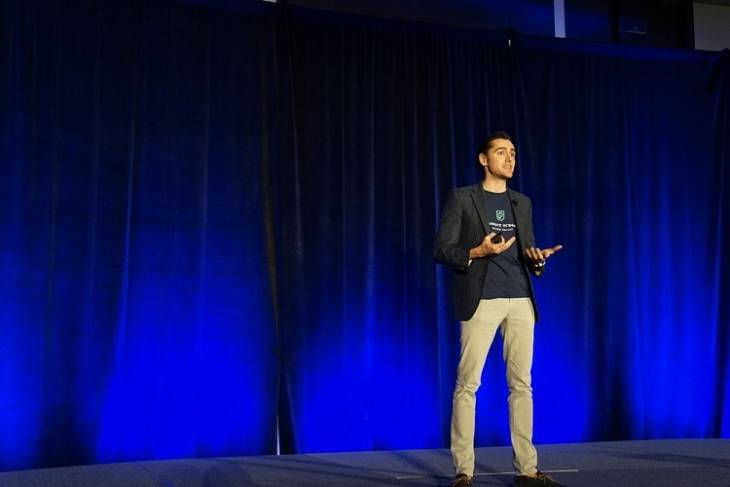 Speaking in public makes many people nervous, but that's only natural. The uncertainty of how people will receive your message can be unnerving at times, but it's nothing to be scared of.
If you prepare adequately, you can absolutely crush it in your presentation. That includes writing a well-prepared speech for a presentation you are meant to give.
So, whether you are writing a speech to persuade, motivate, or inform your audience, you need to ensure it is not only presented well, but also its content is appropriate for the audience.
And that requires good writing and presentation skills to get it right.
Quick Tips to Write & Present a Great Public Speech
Here are ten ideas for how to write a great speech for public presentation:
1. Know Your Audience
First and foremost, know your audience. Do some research of who you will be speaking to during your presentation. It will help you create a foundation for your speech.
Ask yourself some basic questions when doing your research, such as:
What does this audience need?
What problems am I solving for them?
Is there something particular I should keep in mind?
If there are any specific characteristics that set your audience apart from regular and more common listeners, you have to remember about them while writing your speech.
You should also keep in mind that your audience may consist of different types of people, age groups, and so on so you'll have to find content that fits and satisfies everyone to some extent.
2. Select Your Topic
Of course, most of the time you will know the topic of your speech beforehand. For example, if you're presenting your business to potential investors at a conference, it has to contain enough information for them to know what your company is about. At the same time, it has to be short.
In order not to forget every point you must include about this topic, sit down and write a list. In our example, you will be writing a list of your business's strengths. You can also include achievements and a bit of history.
If you plan to compare your business to competitors, remember to focus on your advantages rather than their flaws as putting down someone else will not look good for your image.
3. Research Your Topic
Nothing can be worse than not knowing what you are talking about. If you don't know your topic, how can you explain it to your listeners? This is why doing your research before sitting down to write your speech is essential for making it resourceful.
If your presentation is about your business, then you probably already know enough. But if you need to look for information on the Internet, make sure to use a tool like Google Scholar as it is the perfect way for looking for articles, books, research papers, and other scholarly pieces on virtually any topic. That can really enrich your topic research.
4. Craft a Memorable Catch-All Phrase
A way to make your speech unforgettable is to include a sentence or phrase that everyone in attendance will remember long after you deliver your speech.
Based on your topic and message you want to deliver, craft your one-liner to sum up your whole speech. It can be the message you want to send or the main theme of your presentation.
Make it catchy, maybe even make it rhyme, but remember that its aim is to stick in the minds of your audience—at least for some time after the speech is over.
As long as people remember your catchall statement or quip, you can consider your speech effective in driving home the main point of the presentation.
5. Write Your Actual Speech
Besides the presentation itself, writing the speech for presentation is perhaps the most important task in this whole process. Preparation beforehand is vital here, too.
Do your pre-writing research and jot down all your key points. It will make that moment when you finally sit down and start writing the speech much easier. Your ideas will flow better.
When writing your speech, consult the notes you made before from time to time. Include your memorable catch-all sentence either at the end, the middle, or both at the end and beginning.
Try to use short sentences and simple language that is familiar to the audience. Avoid too much jargon. Not everyone understands jargon. Elucidate any jargon and complex words you use.
Also, use a conversational tone and maybe even include some humor to make your speech light-hearted. That can make you speech more enjoyable and memorable.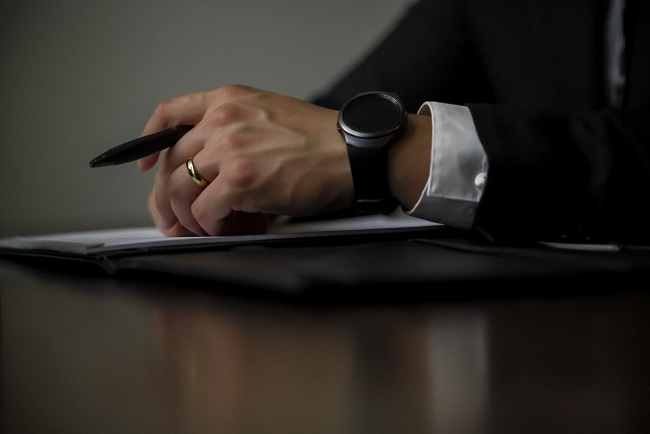 6. Remember Your Mistakes
While writing your current speech, remember your past mistakes. If you had to make a presentation before, you probably know what could go wrong and how to avoid it.
You are the only person who fully understands all the personal challenges that you are likely to encounter while presenting. So, mitigate them before getting on stage to present your project, business, and so on. Nobody wants to repeat their own mistakes and neither should you.
If you know that doing this or that may be risky, weigh all of the pros and cons and decide whether you want to take on the risk. Sometimes playing it safe will be a better choice.
7. Get to the Point
Depending on how much time you have for your speech, you will need to know which details you can still keep and which ones you should get rid of. Nobody wants to hear a long, winding, boring speech. So, skip thanking every single person in your life and keep introductions short.
Think of how much time your audience can really focus on your presentation before losing interest and deliver your message within that time. Most people will lose interest quickly unless you are talking about something truly exciting in a way that is quite captivation.
Get to the point right away and stick to topic to keep your audience engaged.
8. Condense Your Speech
To follow up on the previous point, condense your speech into fewer words. This will protect your message and key points from becoming diluted and losing the intended punch or effect.
Use more exact words as well as words with a stronger meaning where appropriate, instead of run-on sentences. These two tactics will help you to convey more information with fewer words.
You can also use a tool like Read Time to check the time it will take to read your speech. This will give you a better general idea of how long your presentation will be.
9. End with a Call to Action
Always end your speech presentation with a call to action. You can also include one or two in the beginning and in the middle of your speech for greater effect.
A clear call to action will signal to your listeners what is needed of them and what your message is. On the other hand, there are still some cases when a call to action is not necessary.
By the way, your catch-all one-liner can also work as a call to action.
10. Proofread and Edit
The last and final stage of writing your presentation speech is proofreading and editing it. You can do this by using an online tool like Grammarly or Hemingway Editor.
The first editing and proofreading tool will find grammar, punctuation, and spelling mistakes, while the second one will highlight passive voice, adverbs, and complicated sentences.
Final Thoughts
All in all, writing an effective speech for presentation is really not that hard once you understand what steps must be made and what kind of information you have to include in your speech. Follow the advice in this article to make the most out of your writing and presentation skills.