7 Best Ways to Raise Money to Launch or Expand a Business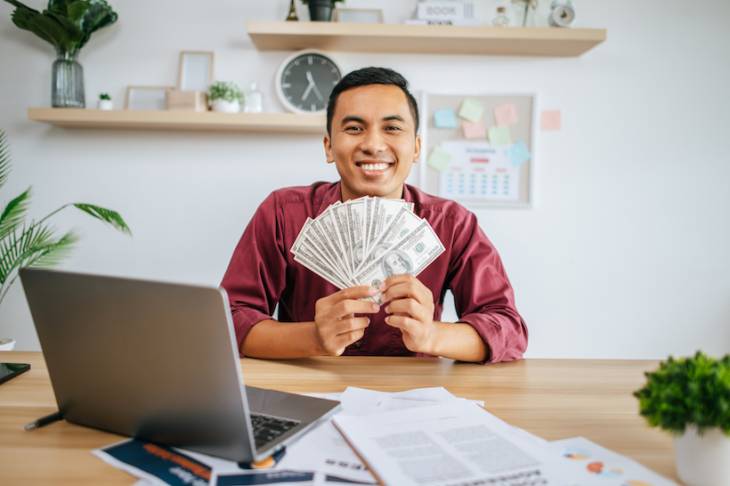 Starting a business can be an exciting time, but getting the funding needed to launch or expand the business can be a whole different story. It can be challenging raising startup funds to say the least.
Fortunately, there are some pretty effective ways in which you can raise the money you need to get a new business off the ground and launch a successful startup.
As you gather the requisite funds to launch your business, you may find that you need to register your business as a sole trader, a limited company, or even as a partnership. All of this will require you have some registration funds available.
If, for example, setting up an LLC is a necessary step to launch your business, you'll need to decide on service providers and consider their fees. An Incfile llc review can offer valuable insights on how the registration process is like and how it helped other businesses streamline their operations.
Proven Ways to Raise Money for Your Business
Here are some of the best ways to raise money to launch or expand a business and cover all of the requisite costs and fees needed to run a successful business, including any registration, operational, and certification costs:
1. Crowdfunding
Crowdfunding entails collecting small amounts of capital donations from a large number of individuals to finance a new business venture.
Crowdfunding platforms like Kickstarter, GoFundMe, Indiegogo, and Patreon all present a wonderful way to raise funds among entrepreneurs, inventors, and the general public. 
These social fundraising platforms are super easy to find online, set up an account, and use the platforms' tools to communicate funds requirements and user enthusiasm for a business idea. 
According to Lantern by SoFi, "crowdfunding allows you to generate capital while simultaneously building excitement about your business."
With crowdfunding for startup businesses, entrepreneurs can gain financing from people all around the world rather than just from those in their own community. 
2. Angel Investors
Angel investors get ownership equity or convertible debt in exchange for providing entrepreneurs with the capital they need to start a business or take it to the next level. 
While angel investors can take anywhere between 20% and 50% stake in the companies they fund, the exact amount is determined mostly by negotiation.
Because of a shortage of common websites where investors and startups can connect, it isn't always easy to find angel investors. You'll need to put in the work and effort to find angel investors to finance your business.
Network and connect with business, finance, or related niche communities and you may just meet a few good investors. Also have a good website that makes it easy for investors, leads, and other stakeholders to connect and learn more about your business.
Some of today's most well-known companies started with angel investors, including Facebook.
3. Venture Capitalists
Venture capitalists offer money to emerging companies, startups, and early-stage businesses that have high growth rates or have demonstrated high growth potential. 
Rather than simply asking for a share in the company like angel investors do, venture capitalists and venture capital firms are very particular to pick and finance high growth potential startups.
Research online to find suitable venture capitalists for your business if it has a high growth potential. Most of the top venture capitalists maintain their own blogs, so visit their blogs, social media pages, and even reach out to them at industry events or via email. Just be proactive and put in some effort to find them.
4. Banks and micro-loans
It may also be a good idea to get a good old-fashioned business loan from a bank or micro-loans friends and family. 
Micro-loans are always a good option because they are available with fewer strings attached, low-interest rates, and shorter payment periods.
Business owners will find that there are many micro-loan options and personal loans available to them when looking for ways to raise money to start or expand their business. 
5. Government Programs
It is also worth looking into government programs that can help start or expand a business. Small Business Administrator (SBA) grants, for example, are available to startups and entrepreneurs, although they can be very competitive to get.
The SBA micro-loan program provides loans up to $50,000 to help small businesses and certain not-for-profit childcare centers start up and expand, although the interest rates can be somewhat higher than other loans that may be available. So, look into that as well.
6. Contests
Entrepreneurs should also keep an eye out for contests that aim to support and help new startups and businesses to succeed. 
Find and enroll in startup contests that have significant price money rewards. This is a great way to get the funding one needs if you win the contest because the prize money usually has very few conditions attached to it. Many times, there are no strings attached at all.
Besides, these contests are also a wonderful way to encourage social enterprises or creative businesses to participate.
7. Pre-Sales
If your startup offers a product that you are very confident about, you can do what many big tech companies do and offer your customers the opportunity to pre-order your new products before they are actually launched or available on the shelves. 
This pre-sale strategy provides two benefits: The business easily raises the money it needs, and it provides a great way to discover and gain insights on the demand for the new product.
Pre-sales (and the other listed funding sources) lay the groundwork for sales boosts and increase the chances for your new business to succeed.