Is It Safe to Take Uber or Lyft During Covid-19?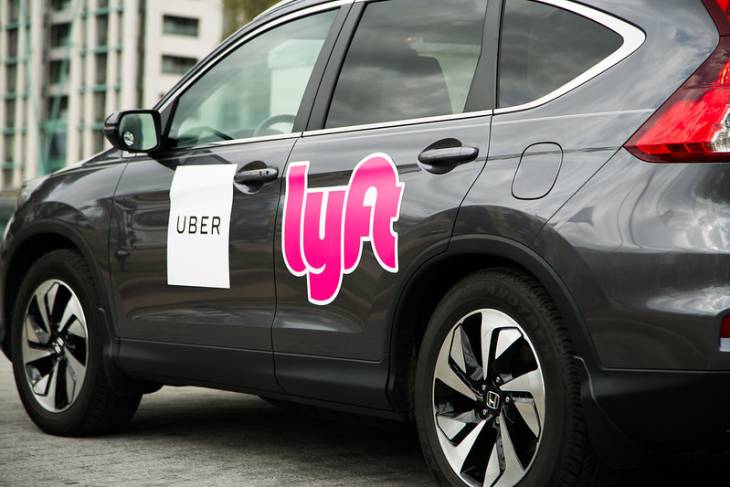 With the coronavirus taking center stage as a full-blown pandemic, people worldwide are now taking drastic precautions to help prevent the spread of the disease. One of the most commonly practiced and effective methods of doing so is through social distancing.
These are the measures that governments, companies, and individuals put in place to help limit social interaction and thus drastically reduce the chance of interpersonal transmission in our day to day lives.
However, while these measures are effective, they aren't always 100% practical.  According to the CDC, to practice social distancing effectively, we should remain at least 6 feet or around 2 meters apart from one another from those who are not members of your household.
Yet, life continues to go on, and people still need to take public transport and use ridesharing services such as Uber and Lyft to get to their place of employment and so on. But, is it safe to do so during Covid-19?
Let's find out…
What are the risks of using a taxi or ridesharing services?
First things first, it's obvious that taking an Uber or a Lyft will likely violate the CDC's social distancing guidelines as it is difficult to remain at least 6 feet away from the driver while you're in the car. Of course, there are larger vehicles where this may be possible, but for the most part, you will be well within this space.
Unfortunately, there are no studies that can quantify the exact risk of using a ridesharing service, and it is extremely difficult to gauge just how safe or unsafe they are.
Covid-19 virus particles can live on surfaces for up to seven days, depending on the material that it's located. This gives rise to the possibility that an infected person leaving surfaces in the car contaminated, which could subsequently put the next passengers and driver at risk.
On top of this, unless you are driving in a convertible, or if all the windows are down, the passengers and driver will be sharing the same recycled air thanks to the AC. While Covid-19 is not thought to be airborne, it can still travel through the air over small distances and can easily spread in these circumstances.
How to make taxis as safe as possible
Both Lyft and Uber themselves are urging people only to travel if they must, limiting all trips down the essential ones. However, at the time of writing, Lyft has suspended all of their international services and is only running in North America until further notice.
Both Lyft and Uber are distributing cleaning supplies such as hand sanitizer and face masks to drivers so they can stay as safe as possible throughout these times.
Lyft has stated clearly in their Health Safety Program that there are new safety requirements that must be adhered to, such as the mandatory use of face masks and leaving the seat adjacent to the driver vacant.
Here is a statement from the Lyft website:
"According to the CDC and local health officials, people who have been diagnosed with COVID-19, suspect they may have it or are being evaluated for it should not use rideshare, public transportation, or taxis."
While this shows that some level of due diligence is being carried out, there is no way of controlling this. A large percentage of infected people are asymptomatic and may have no idea they are infected, which means they would have no reason to avoid ridesharing services.
Insurance coverage and COVID-19
There are now multiple rideshare insurance options that help protect drivers against illness and lost earnings due to contracting the virus.
Uber insurance offers drivers a multiple of options (depending on the country you are located). If a driver falls ill as a result of Covid-19, there are programs that step in to provide the driver with a daily payment to help cover their loss of earnings.
While there is limited information on specific Lyft insurance, they have made a $6.5M commitment to drivers and communities. This is the statement from their website:
"We're providing funds directly to qualifying drivers diagnosed with COVID-19 or put under individual quarantine by a public health agency — an amount determined by the driver's previous activity on the Lyft platform."