Are Freelancers a Good Option for App Development?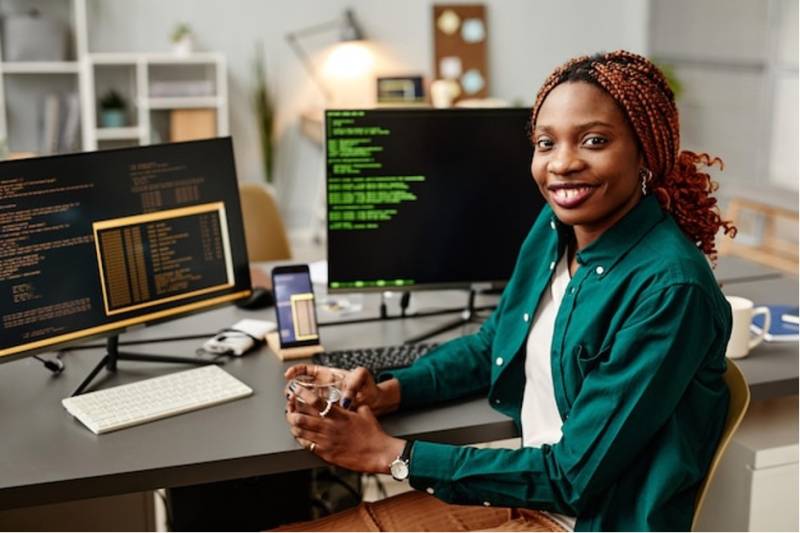 Businesses, startups, and entrepreneurs are continuously looking for novel ways to engage with their target markets, boost productivity, and maintain competitiveness. The foundation of this digital shift and clamor for engagement is app development.
Mobile applications are increasingly in demand in a world where digital solutions and engagements are king. However, the question as to whether to use independent contractors when developing apps is a common one that frequently comes up.
In-house development teams, outsourcing to specialist companies, or setting up a dedicated development center are no longer the only ways to create apps, as was once the case. For those who are looking to turn their app concepts into reality, you now have another compelling alternative for app development, thanks to the rise of freelancers as a practical choice.
In this article, we delve into the diverse world of independent app development and highlight the benefits and drawbacks of utilizing the gig economy for your app project, offering insights to assist you in making an informed decision. Let's get started!
Pros of Hiring Freelancers for App Development
Some of the main benefits of working with independent app developers or hiring freelancers for app development include:
1. Cost-Effective Solutions
Freelancers frequently provide solutions for the creation of apps at very competitive rates. They tend to demand lower hourly rates or fixed project fees because they have lower overhead expenses than established agencies.
Startups and small firms with tight budgets may find this cost-efficiency particularly appealing as affordabile app development can help to manage resources much better.
2. Access to a Wide Talent Pool
Employing independent contractors for app development gives you access to a large talent pool on, particularly on freelance marketplaces.
Moreover, freelancers offer various abilities and experiences since they come from different backgrounds and locations. This diversity can be advantageous if your project requires specialized knowledge or a particular viewpoint for success.
3. Flexibility and Scalability
Independent contractors provide flexibility that is frequently difficult to find in more conventional employment models.
Since project demands change, you can scale your team up or down as necessary to ensure you have the proper expertise available when needed.
Agile project management and the capacity to change course to meet changing requirements are made possible by this flexibility.
4. Faster Project Turnaround
Freelancers are renowned for their productivity and attention to detail. Freelancers frequently have the ability to complete projects more quickly since there are fewer layers of management and bureaucratic processes. This speed can be very helpful when you have a deadline or need to launch your software in a cutthroat industry.
Cons of Hiring Freelancers for App Development
Some of the main disadvantages of working with independent app developers or hiring freelancers for app development include:
1. Quality and Reliability Concerns
When working with independent contractors, assuring the caliber of work and dependability of the job produced is high is one of the main considerations.
Some independent contractors could lack the accountability that comes with belonging to a bigger firm, which can cause variations in the caliber of their work.
You might have to put more work into screening and overseeing freelancers if you do not have the built-in quality control systems of a development firm or internal team.
2. Communication Challenges
App development requires effective and continuous communication, which can be difficult when working with remote freelancers.
Misunderstandings and project delays, for example, can result from time zone differences, language buriers, and differing communication styles.
To address these issues, implementing effective communication tactics and tools are crucial.
3. Lack of Team Integration
Integrating freelancers into a cohesive team might be challenging because they frequently operate alone. Brainstorming, collaboration, and information sharing may suffer when your app project relies primarily on independent contractors. This may affect the collaboration and innovation that might occur inside close-knit internal teams or specialized organizations.
4. Intellectual Property and Security Risks
When choosing freelancers, it is crucial to consider intellectual property and sensitive data protection. The security safeguards for freelancers may not necessarily be as strong as those for permanent workers or well-established organizations.
When dealing with freelancers, additional legal protections and contracts are needed to manage intellectual property rights and ensure the confidentiality of your project.
Factors to Consider When Hiring Freelancers for App Development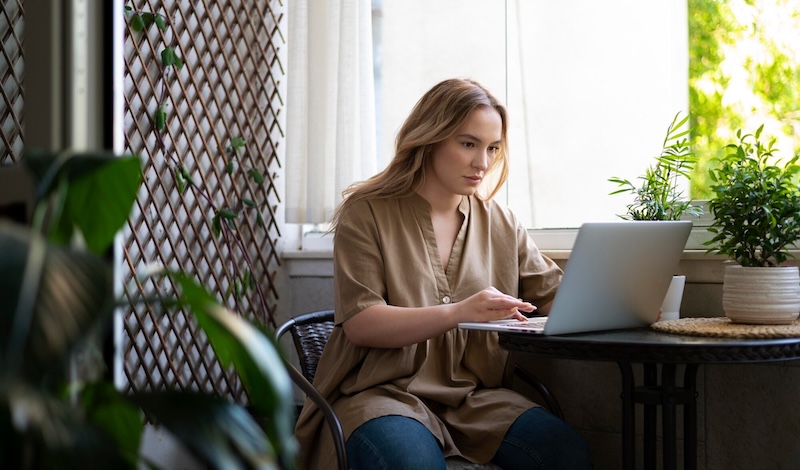 Key factors to consider when working with independent app developers or hiring freelancers for app development include:
1. Project Complexity and Size
The complexity and size of your project should be considered before engaging freelancers for app development. Since, all projects are not equal, different freelancers have varying skill levels in managing various scopes.
Smaller, simpler projects may be appropriate for lone freelancers. In contrast, larger, more complex projects, including developing multiple apps, may call for a group of specialized freelancers or an agency.
To choose the right scale for your freelancer or team, consider the project's complexity, features, and long-term maintenance requirements.
2. Skill and Experience Level
Your app development project's success is impacted by the ability and experience level of the freelancer you select. Analyze the technical knowledge needed for your project, including the platforms, frameworks, and programming languages.
Look for independent contractors with experience developing apps, especially those who have worked on tasks comparable to yours. Freelancers with experience can provide insightful advice and a more effective development process.
3. Portfolio Assessment
Examine a freelancer's portfolio in-depth before making a hiring choice. A freelancer's previous work demonstrates their skills, sense of aesthetics, and the various jobs they have taken on, which indicates their success rate.
Pay close attention to how well-designed, intuitive, and satisfying their past apps were. A solid portfolio can strongly suggest a freelancer's ability to fulfill your app development needs.
To learn more about a person's work ethic and professionalism, ask for references and follow up with previous clients.
4. Communication and Collaboration Tools
Any app development project must have effective communication and teamwork to succeed. This is especially true when working with independent contractors and freelancers who may be spread out nationwide.
Examine the freelancer's communication abilities and adaptability, including to your preferred collaboration and communication channels.
Check if they can communicate clearly about the project, respond promptly to inquiries, and work well with team members as necessary.
Maintaining seamless workflows and efficiency requires using various tools for the project, like communication platforms, version control systems, and project management software.
Tips for Managing Freelancers Effectively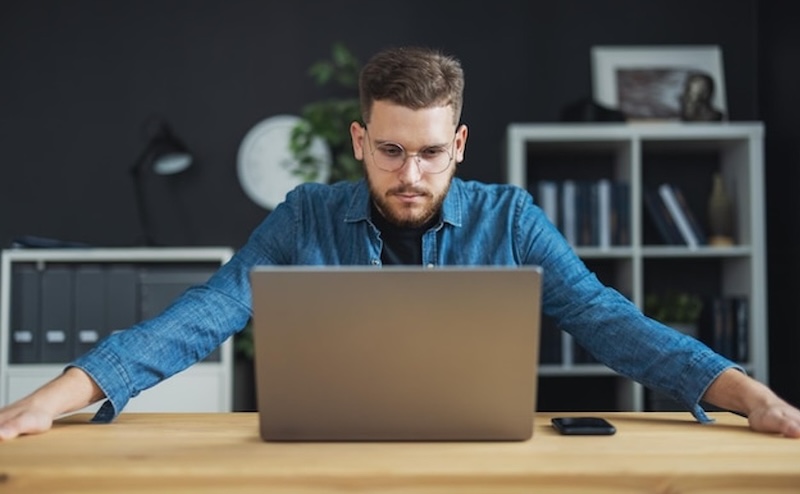 Some key tips for managing freelancers effectively when working with independent app developers include:
1. Set Clear Expectations
The key to effective freelancer management is clarity. Establish the project's goals, deliverables, timelines, and special instructions or needs before you begin.
Give a thorough project description that includes the work's scope, anticipated results, and your criteria for quality.
Make sure freelancers are aware of your expectations by communicating them. As a result, there will be fewer misunderstandings, and freelancers can better provide their best work.
2. Establish a Communication Protocol
Working with freelancers requires effective communication, especially when your physical workspaces differ. Create a transparent communication protocol right now.
Establish preferred response times, availability windows, and communication methods (email, messaging apps, project management systems).
Regular check-ins or status updates can assist in keeping everyone on the same page and updated on the state of the project.
3. Leverage Project Management Tools and Techniques
Use project management tools and technologies to speed up communication and track development. Platforms like Asana, Trello, or Slack can assist you in task organization, deadline setting, and project milestone tracking.
Divide large projects into little tasks, delegate duties, and utilize these resources to monitor progress.
To adjust to shifting project needs and make course corrections as necessary, think about using agile project management approaches like Scrum or Kanban.
4. Plan Payment and Milestones
A clear payment structure ensures that you and the independent contractor agree on the terms of compensation. Clearly define the terms and deadlines for payments. Be specific about your desired payment method and other costs, including taxes or service charges.
Milestones are frequently used to monitor progress and initiate payments. Make sure milestones are precise, quantifiable, and time-limited when defining them. This way freelancers can better grasp their payment schedule and the requirements for achieving each milestone.
Additionally, consider utilizing websites like Upwork, Freelancer, or PayPal for safe and convenient payment processing.
In Conclusion
Working with independent app developers or hiring freelancers for app development is a complex decision influenced by your project's particular requirements. Choosing to align your decision with your project's objectives and the available resources determines success.
Although freelancers can provide flexible options, specialized knowledge, and cost-effective solutions, it is important to consider the scope and complexity of your project, your financial limitations, and your capacity to manage and interact with contractors.
Generally, freelancers can be a helpful resource for designing apps for smaller projects, startups, or companies on a low budget. However, working with a trustworthy app development business or leveraging software consulting services may be better if you want a wide range of services or your project is bigger and more demanding.