Marla Mendoza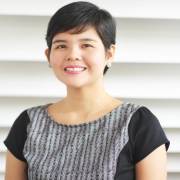 Marla Mendoza is the Marketing Manager of Filigree. She has been handling the marketing and communication initiatives for the high-end brand of Filinvest Alabang Inc.
Prior to managing the brand, she was in charge of focused residential and township developments.
Marla has been in the marketing industry for over 10 years both in the hospitality and real estate industry.