Why Property Investment During the Pandemic May Be a Smart Move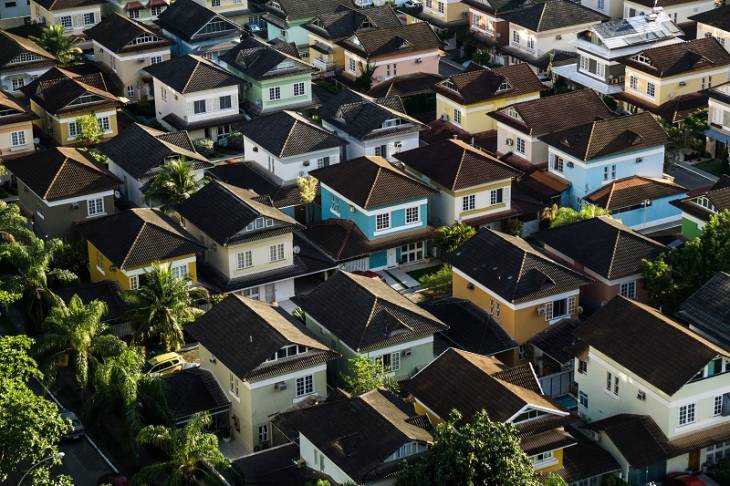 COVID-19 has brought a wealth of financial uncertainties for everyone.
These days, it isn't unusual to hear of businesses shutting down. Countries all over the world have taken a massive economic dip thanks to the virus.
While the worldwide public health crisis has prompted individuals to step back and reassess investment goals, real estate experts say that now is a good time to pursue property investment.
Experts firmly believe that the real estate industry is one of the most resilient sectors, as it offers risk-adjusted returns as the market demand increases. You might be asking yourself now, "What's next for real estate, and why is it worth investing in property in the middle of a global crisis?"
Here's the lowdown on why investing in real estate can be one of the best things you'll ever do to grow your wealth and help you achieve your financial goals.
1. Perfect time to invest and negotiate better rates
While money is channeled towards essentials like utilities, food, various supplies, and emergency funds in case of untoward events or disasters, resources usually spent on family outings, vacations, night-outs, and other leisurely activities have probably been already funneled towards savings. The more you save, the more property options you have.
Speaking with a real estate broker and negotiating for better pricing is vital, especially when it comes to pre-selling and secondary projects. Property sellers will most probably be more inclined to offer flexible payment schemes and better rates around this period, so take advantage of the situation while it lasts.
2. Real estate property values appreciate over time
Unlike cars, stocks, or other assets that lose their value over time, real estate is an investment where your wealth could grow in leaps over time because there is virtually an endless demand for prime property.
Moreover, steady demand may also be attributed to a growing population of young people coming up. This means that as this young group plans to settle down with their own families in the future, properties like houses, condominiums, and empty lots in various locations will be in demand.
If your property's overall value dips, you would still be left with a physical asset that you could use in the future, which makes it a safe investment choice.
3. Availability of many knowledgeable and helpful real estate brokers
You do not have to wing it or flounder in doubt and confusion as you search for the best deals available in the market today. Real estate agents will be there to guide you with their expertise through these uncertain times.  Qualified and experienced real estate brokers can help steer you in the right direction so you can make informed decisions on your property investments.
If you get your due diligence done, you may even come across an agent who already knows his/her way around real estate purchases in times of economic crisis or market setbacks because he/she has handled clients in the same environment. Working with seasoned professionals will allow you to make the right investment decisions that align with your goals. 
4. It's an open season: an abundance of property investment opportunities available 
Competition in the property market is even fiercer these days, with agents vying for your attention to their real estate products using the power of technology.
There has been a recent boom in the number of real estate listings online, as agents are making full use of all relevant digital platforms to advertise their offerings. Having multiple listings online will help streamline your choices.
Most digital platforms used by brokers have optimized search functions and filter options to allow you to choose from properties within your budget and canvass real estate in multiple locations that will match your investment criteria.
When you "window-shop" on these online real estate marketplaces, you can also easily bookmark your options and come back anytime to assess your choices. 
5. Be one of the first to invest in master-planned communities
There is a diverse selection of residential properties available for people with different budget ranges. Whether you are on the lookout for a starter home, a mid-sized house, a luxury home or condo, or anything in between, there will always be something for investors searching for the right property.
Master-planned communities featuring mid-rise to high-rise condominium projects are developed with residents' primary needs and wants in mind, where work and play can synchronize harmoniously. These communities will have different uses as residential, office, or institutional spaces in the future, like healthcare facilities.
6. A great opportunity to diversify your investment portfolio
This is a great time to diversify your portfolio because there are plenty of real estate options available, and negotiating for better prices is possible now more than ever.
There is no better time to prepare for the future than now.
Real estate is one of the most stable investments with guaranteed growth in value for the long-term, allowing you to minimize risks and protect your hard-earned money.
Both commercial and industrial real estate are also good investments at this point since many companies in the business process outsourcing sector require office spaces.
Warehouses are also in-demand due to increased ecommerce activity that necessitates storage for different kinds of goods. 
7. Fear not: making property investments during the pandemic is a power move
Capitalizing in real estate during the pandemic is an excellent way to bolster your financial health and build your wealth.
Whether you are looking forward to a comfortable retirement or gearing up for more significant investments, seizing this timely opportunity when negotiating for better prices can spell success for you.
With multiple options available through digital platforms, browsing at the comfort of your own home is also a wise move.
COVID-19 will be here for a while, but understanding the risks involved through research and proper guidance from brokers and industry pros who know their stuff will allow you to proceed with caution and breathe easy when you finally make your choice.