How To Achieve Your Lead Generation Goals: 4 Easy & Crucial Steps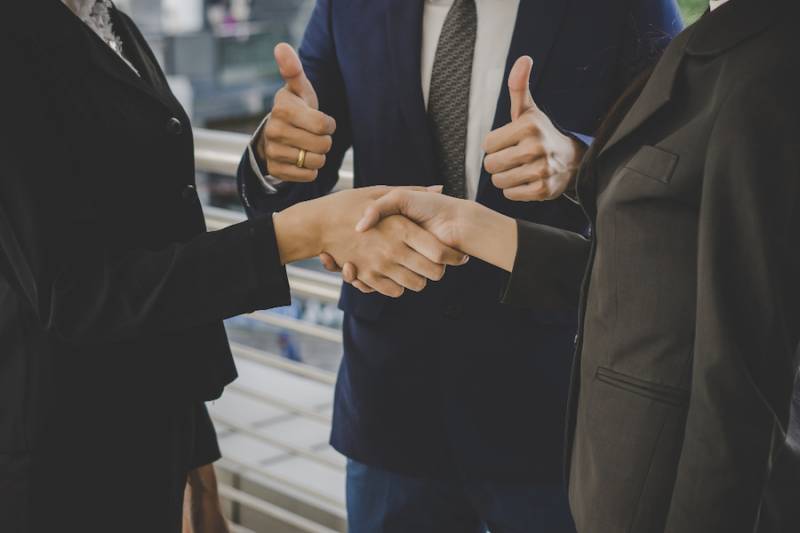 All businesses need clients to survive and grow. And lead generation activities aim to attain that. But the big question is – who is your lead and how do you win them?
A lead is a person who shows interest in your product or service, or subscribes to your newsletter, or downloads your software or ebook.
Since the individual already showed some interest towards your brand or business with their behaviour or activity, you can approach them with a strategy to convert them into actual customers without the fear of being intrusive in their life.
Fundamentals of a Solid Strategy to Convert Any Leads
There are many tactics that you can employ for generating and converting leads into customers, including SEO tactics and paid marketing. It is critical to educate yourself about lead generation and stay up-to-date on the latest trends in the field to succeed.
Essentially, there are four basic steps for a successful lead generation process, including:
Understand your target audience
Develop useful user content
Spread content everywhere to capture the attention of potential customers, and
Collect their contact details to reach them with offers, updates and deals.
Let's walk through each of the above steps to give you a clearer picture of the process.
Step-by-Step Walk-Through a Solid Lead Generation Strategy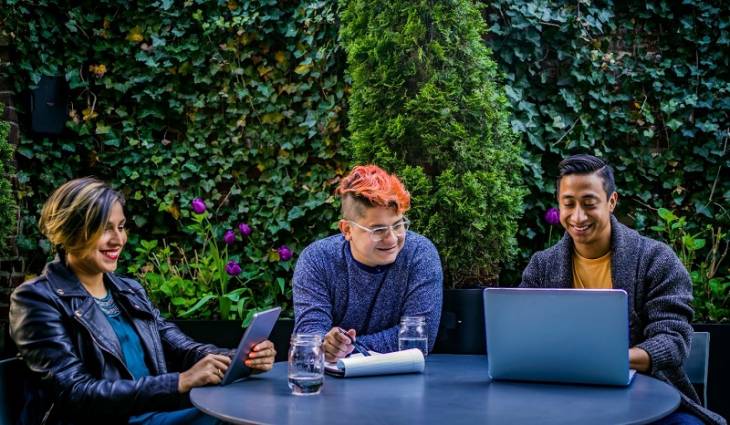 Here is a quick brief on each of the basic steps for successful lead generation to help you better plan and execute your activities successfully.
1. Know your customers well
The best way to know something about someone is to do thorough research on them. And this is no different in this case also. Research your target customers and leads thoroughly to know them well—what they like, what they hope for, and what they don't like, too.
Once you have clarity about their likes, dislikes, and preferences, you can use this information as a data point to weave your marketing strategies around them. You will have a better idea of how to approach them and what they expect from you. So, research has to be thorough.
Start with conducting online surveys and involving your existing audience and customers. The good thing is you can carry out this activity on your website, as well as social media accounts.
If you wish to go deeper with your marketing research, then consider focusing on one or more target groups. It can prove more productive and faster in terms of getting to learn about them through conversations. At the same time, they will also get to see another side of you in this process, which is not a bad thing at all from the perspective of relationship building.
One situation where follow-up questions can be an option is when your customers answer your query saying they found your solution easy. You can ask them a pertinent question to know their definition of ease of use. Whatever feedback they give, you can include it on the landing page as a sales pitch.
For all this, you would need to drill down your audience and understand their mindsets well.
2. Hone your content creation strategy
Targeting and converting leads is a multidimensional approach. You should not rely on a single, linear method only. The lead generation process is a journey in itself, where you have to identify a problem, assess it from every corner, find out a solution, and communicate that you can be the right person to solve it. For all that, content marketing can be a powerful tool.
However, don't use just create any crappy content or marketing copy for this purpose. Your marketing content and copy has to be user-friendly, appealing, and motivating enough to drive people to action. Once you have that covered, you can catch their attention and draw the traffic you want to your website through high quality and inspiring content.
Remember that you should not use only one content creation strategy in every scenario, because it won't be as effective. The buyer's journey has three basic stages – awareness, evaluation, and purchase. Curate content tailored for each of those stages correctly.
For example, you could be comfortable with creating visual content or another of the popular types of web content. But maintaining diversity is the key. Hence, make sure you juggle with everything, such as:
Blog posts (about 43% of people read blogs)
Podcasts (every year 50% growth is noticed here)
Infographics (claimed to be most share-worthy)
Social media posts (from teens to adults spend their most time on social channels)
YouTube videos (second leading search engine after Google and one of the top priorities in the Facebook algorithm)
Attacking on all fronts in your content creation and marketing is guaranteed to bring the best results.
3. Optimize your content marketing tactics
Getting content ready is only one part of the process; you will not benefit much if you don't optimize it. You need to make it visible to your potential customers through organic or paid marketing methods. But before that, you have to identify two things:
Places where users go for assistance
Platforms where they engage
There are a couple of platforms that can come in handy in building relationships and acquiring leads. Some of them include social networking sites, such as Facebook, Instagram, Twitter, Pinterest, LinkedIn, and so on.
Additionally, you need to invest in search engine optimization (SEO) and search engine marketing (SEM) techniques. Since people generally don't go beyond the first page of search engine results pages (SERPs), you will need to make every effort to rank your content and web pages for relevant keywords higher up in the rankings on the first page. The higher, the better!
You can start an AdWords campaign, which is a kind of paid ads service, to channel traffic to your site quickly. The cost of such marketing services can, however, be high or low depending on the industry. So, it may be ideal to hire an expert agency that can do this on your behalf.
Next is SEO. SEO is a long-term game. It's results cannot happen overnight, but you can surely benefit greatly from it in the long run. There are three aspects of SEO that you need to know and improve: onsite SEO (targeting keywords in the website content for Google rankings), offsite SEO such as backlinking, and technical SEO concerning website speed, safety, etc.
Improve those areas and you will be well placed to increase your online visibility. More prospects will find you online and you will be in a good position to grow your leads.
4. Collect their contact information
At this stage, having traffic is not enough; you need to capitalize on the opportunity to create leads through your content. You need to use a lead magnet, a kind of incentive that convinces your prospects to provide their contact details. It can be a video, e-book, PDF checklist, and so on. Just make sure whatever you give is worthy enough.
Once you have their contact information, you can build an ongoing relationship with your customers and lead in an intimate way for a long time to come.
Conclusion
As you can tell, lead generation is a specialist task. The process can be extensive and intensive. If you feel all of this is too much work, you can hire an experienced digital marketing and SEO agency to help you with implementing these steps successfully.
An experienced agency such as Joel House SEO Sydney that specializes in executing all these techniques and measuring effectiveness of your strategies can help you get your desired results.
Good luck!