7 Tips for a Better Blogger Outreach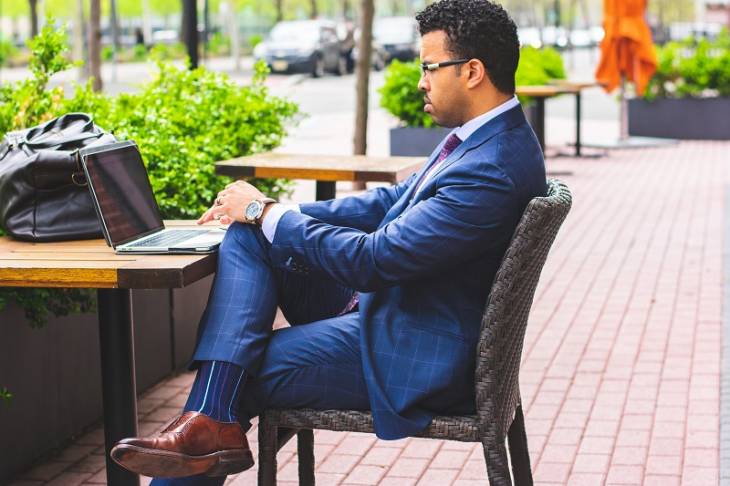 If you are looking for more customers for your brand, or if you are trying to create a better reach, then blogger outreach can be beneficial to you.
As per a study conducted by BlogHer, 81 percent of people bank on the information they get from blogs and 61 percent make purchases based on the information received from blogs.
But blogger outreach is something more than just copying templates and sending them off to influential bloggers. If you are following this method, then you are sure to have little success and loads of frustration.
Influential bloggers build their reputation on continued hard work spread over the years. It's important to approach them in the right manner when seeking any sort of favors from them.
Steps to Reach Out and Get Featured on Influential Blogs
It is possible to get featured on leading blogs created by influencers, and with the seven steps mentioned below, you can actually get your work published on any popular blog.
So, let's dive:
1. Identify Influencer Bloggers in Your Niche
No matter whichever industry you operate in, there are millions of blogs rendering to that industry. However, you may not want to be featured on many of these blogs.
Always remember that if you are reaching out to the wrong influencers, it will add very little to your business, even if they feature you in their blogs.
So, this brings us to the next most crucial part of the deal—how do we find the right bloggers?
     I. Google Search
Google search is one of the best ways that you can use to find the influencer bloggers working in your niche. You can conduct both a direct or an indirect search.
Here is a small tip: If you search for different blogs pertaining to your industry and a few blogs always appear in the search, then these blogs are authoritative blogs.  You can easily identify these blogs and then search for the bloggers.
    II. LinkedIn Search
As known by all, this is a social media platform specially made for the professionals. So if there are influencer bloggers in your industry, they are sure to be set in LinkedIn.
  III. Twitter Search
This is yet another platform where you can find influencer bloggers. This is one place where people post their content and interact with their followers. In that light, you can find a lot of influencers here who post their content on the platform and interact with their fellow bloggers.
  IV. Read Up Industry Blogs
When you follow certain industry blogs, you get to know who are the influencers in your industry. In many cases, a lot of posts too mention these bloggers. Or you might find them in a guest post as well. Using these means, you can find the influencer bloggers in your industry.
2. Read the Influencers' Blogs and Comment on Them
Once you get to know the influencer bloggers in your industry, you have to know them and that is best achieved by reading their blogs.
But bear this in mind, that all influencer blogger will not suit your purpose.
So, make sure you find bloggers whose style of writing and posting suits your business needs, then you can start connecting with them. This can be done by commenting on their blogs. It's one of the best ways to win their recognition and trust.
3. Follow the Influencers on Various Social Media Channels
Apart from reading their blogs, follow the influencers on the various social media channels. Do not hold back from interacting with them when they post new content or hold a discussion.
In addition to this, you can also share their posts and tag them when you share their content.
4. Research and Pitch the Right Topics for Them to Create A Blog On
This is the most important part of blogger outreach. No influencer will allow you to post a poor blog even if they love you to the moon and back. You have to submit very high quality and insightful content that they just can't resist, which thier audience will love.
So, what's the way about it? Research of course!
When looking for blogging topics and a guest posting service, research on the type of blogs that your influencer has already created and determine how you can do better than that.
There are interesting topics in narrow niches in all industries you can pitch major publishers and influencers. Focus on those, making sure they are relevant to their blog themes and focus.
5. Shoot Your Outreach Emails
For most people who are interested in blog outreach, this is the first step. But usually, this strategy falls face down.
It is good to assume that influencer bloggers receive a lot of emails. In that case, they are likely to reject your pitch since they do not know you.
So, if you really want the influencer blogger to read your email, it a good strategy to build a connection with them over a period of time. There are many outreach email templates and cold pitching advice online that you can use for this purpose.
NOTE: Blogger outreach is a time-consuming process and one has to be very patient to get it right. It is not a one-day match; it's a process that develops over time.
When you send your outreach emails, make sure you get the email subject line right to boost open rate and that the email is personalized to some extent. You just do not want to stuff some keywords in the template and make it look jagged.
To personalize the email, begin by their name. Then go on to add that you found their post interesting and useful and from then onwards, try and build a solid relationship with them.
6. Follow Up on Emails in Case of No Reply
It might so happen that you may not get any reply to your outreach emails since influencer bloggers are pretty busy people.
Since they receive hundreds of emails a day, they might just lose the mail sent by you or they might have noted it and thought of replying to it later.
So do not lose heart, even if you do not get a reply for 2 to 3 days. Send a polite follow-up email. In most cases, you are likely to get a reply to your follow-up email.
If you do not get a reply after the first follow up, then you can follow up a few more times. But that totally depends on what your gut feeling tells you about following up a few more times.
7. Have a Way to Publicize Your Content Once Published
Naturally, the influencer will publicize any post that is published on their blog. But you have to add value to the collaboration by publicizing the post on your own social media channels, too. 
Your work does not end with you getting published. You have to show some sort of commitment to the influencer once they publish your post, so as to pave the way for future association. Thus, keep a plan ready for promoting the content once it has been published.
There you have it! Seven proven tips that can positively impact your blogger outreach, and bring great results. Make proper use of these tips to create a good blogging network.