TikTok Marketing: The Mistakes Every Business Must Avoid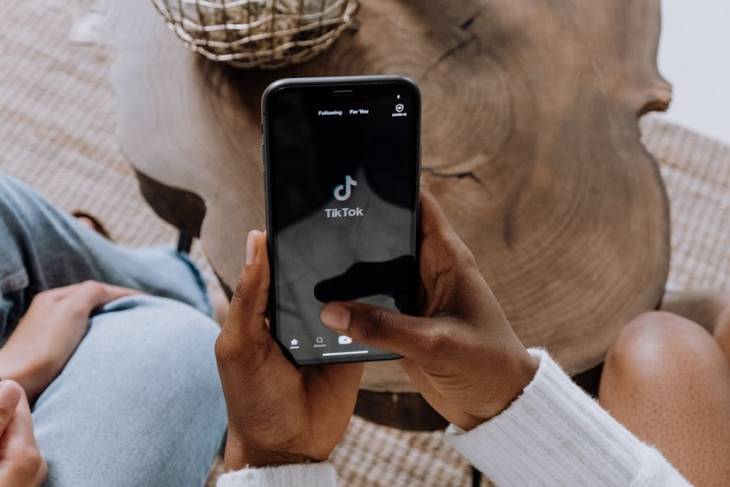 TikTok was previously known as primarily a lip-syncing app. Today, however, the video-sharing platform, created by Beijing based technology company ByteDance, has evolved and quickly gained massive numbers of fans worldwide.
TikTok now boasts features similar to all other existing popular social media networks, like Twitter, Instagram, and Snapchat, all integrated together to engage people and keep them motivated to scroll for more. It has become an extremely popular hub of short-form video content.
As of February this year, TikTok was estimated to have more than one billion users. It is available in 150 markets, in 75 languages. The versatile platform is booming, and you simply cannot ignore its steady onward march.
Many savvy businesses and marketers are already leveraging its popularity for marketing purposes, but in doing so you must avoid making some common TikTok marketing mistakes marketers are making to gain a competitive edge.
Before exploring the marketing mistakes to avoid, you need to understand why your businesses must include TikTok in their social media marketing stratagem.
Why Businesses Should Be Marketing on TikTok
Here're some of the top reasons to be on TikTok:
Number of Users on TikTok Is Massive
The number of users on TikTok is huge. The platform is dominated by young adults in the age group of 18 years to 34 years. Young people seem to be have embraced this all-new platform wholeheartedly.
According to statistics by Marketing Charts, over 1 in every 8 adults (between 16 and 24) in the United States use TikTok per data from March 2019. The app has over 800 million active users and over 1.5 billion videos to its credit.
TikTok has seen its growth in the US almost quadruple in just one year, according to data by comScore. With this growth, you can find teachers, dentists, cops, parents, and increasingly even older folks and grandparents on this social media platform. 
Users are Very Active on the Platform
Studies show that even before users open the app, they are making a commitment to a purely 'immersive experience.' Video content is known to grab almost 100% of people's attention. You look at the screen and also listen to the sound to enjoy video content.
Users are ready to devote total attention to TikTok's video content. They are actively involved when it comes to interacting on the platform. Businesses on this platform must, therefore, take proactive steps to add value in some significant way or other.
Users Love to Be Entertained
Remember users on TikTok are there simply for entertainment. So, if you want to capture their attention, steer clear of serious educational stuff. Instead, be entertaining.
However, with a great degree of tact, you could at appropriate times perhaps pass off educational videos provided you make them engaging and entertaining just the same.
Grabbing Attention Is Much Easier
The most striking feature of TikTok is the overall presentation of content. Content is presented in a full-screen format, which implies that no other distractions are present when users are consuming your content. There is no partial or incomplete impressions.
On TikTok, the user gives you full attention for a minimum of a few seconds. If you wish to gain their attention, figure out ways to keep them engaged for longer so they keep watching. Sometimes make it funny, sometimes make it cringey, but definitely ensure it's addictive. 
On average, users spend 52 minutes every day on TikTok, according to data from Oberlo. This implies that even though every video averages about one-minute only, the audience watches a minimum of 52 videos per day on TikTok, most of which could be yours.
Marketing Mistakes Businesses Must Avoid on TikTok
Whether you are a marketer or business owner, TikTok is a force to reckon with. Avoid common TikTok marketing mistakes for your business to succeed on the social platform:
#1: Not Knowing if Your Audience is Using TikTok 
There could be a billion users on TikTok, but you should be sure users on the platform are a good fit for your brand. Marketing to the wrong audience is a big mistake.
TikTok is fundamentally brand-friendly across all categories, but it is predominantly used by teens and young adults up to about 34 years old. With that audience demographic in mind, you need to figure out if the platform is the right one for your brand.
Look at demographic reports related to your target audience and even country. For instance, roughly 60% of global TikTok users lie in the 16 to 24 age group. However, 50% of users in the United States belong to the age group 18 to 34 years, according to statistics from Omnicore Agency. 
#2: Not Utilizing User-Generated Content & Influencer Marketing
It is quite easy to create videos for this dynamic platform. However, it does take time to generate video content views. This is exactly were user-generated content and influencer marketing come to the picture and could be of immense help.
User-generated content could assist in lowering the overall costs involved in creating content, while also boosting engagement. On the other hand, influencers can not only expand your audience reach, but also let you understand precisely the kind of content that performing best. Leverage both to boost your TikTok marketing.
#3: Repurposing Same Old, Stale Content 
No one is excited by stale, old content. Don't make the mistake of producing this type of content and expect to see any meaningful result from it on TikTok or any other social media network for that matter.
Every social network has its unique flavor and TikTok takes pride in being incredibly creative, with fresh and exciting content. TikTok doesn't favor unoriginal content that is not created specifically for TikTok. So, don't repurpose the same old content you published on other platforms without customizing it specifically for TikTok.
Your TikTok audience will be delighted to see fresh and creative short videos, covering diverse aspects of your overall brand personality and business offerings. Inauthentic, unoriginal, and lazy marketing is just not acceptable on this platform.
In conclusion
As TikTok grows and continues to gain even more traction in different markets around the world, the biggest mistake you can make is to ignore or write it off completely.
Social media platforms are constantly changing, driven by the tastes and preferences of Gen Z and millennials, but TikTok is currently the third most downloaded non-gaming app. That means it is among the hottest platforms at the moment, whether that will remain the case in future or not.
To thrive in the current market, businesses and brands need to leverage the video site if you want to reach and build healthy and authentic interactions with the younger audience.