10 Common Business Blogging Pitfalls to Avoid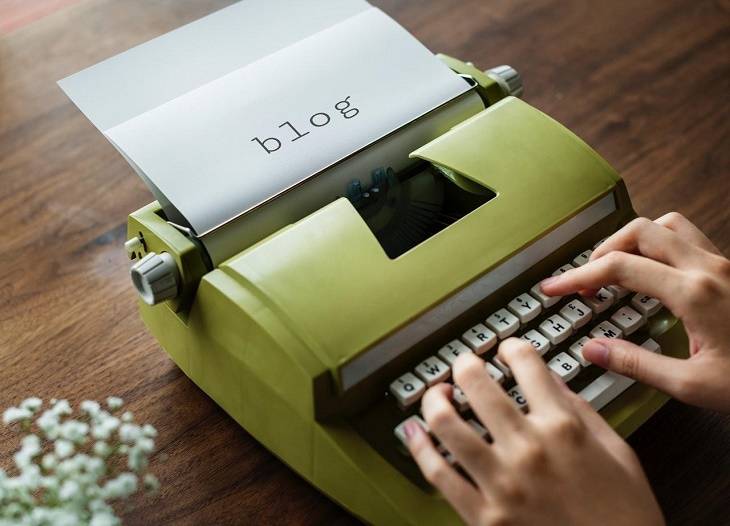 Despite the rise of social media and influencer marketing, business blogging still remains one of the most powerful ways to increase the visibility of a business or company.
According to Hubspot, B2B blogs receive 67% more leads than B2B sites with no blogs. However, there are some major mistakes that business blogs can make, especially when first starting out, that can create insurmountable odds against their future success if not addressed quickly with strategic action.
Here are 10 of the most common mistakes companies make when they first start out blogging, which can be avoided or rectified rather easily once you are aware that you are committing them:
#1: Irrelevant Content
It seems obvious that any endeavor a company makes should produce the desired end result. Blogging should be no different in this regard.
What is the main goal your company wishes to achieve through blogging? Defining that goal is important to producing content that will support it.
While you and your employees may have many ideas on topics that are of interest, they must first be checked to see if they match the company's vision before they are posted.
TIP: Never post material that only interests you and your company, unless that material also interests your readers!
In general, the purpose of creating a company blog is to grow the business and so the actual posts should be industry-specific and answer any problems or questions that your audience has in relation to your company and the industry it operates in.
For more specific goals, regular meetings among company managers should be held to make sure that the company's major and minor goals are clear to those posting on the company blog.
#2: Boring & Stiff Content
Although your company blog should appear professional, this does not mean it has to be stiff or boring. It doesn't even matter if your product or service is not interesting to the masses, you can still create entertaining and engaging content on your blog that does not stray too far from your company's objectives, products, or services.
Here is an example from Copyblogger on how to create interesting and fun content from a not-so-interesting product, a coffee mug:
Cooking and baking edible mugs.
Iconic coffee mugs showed on TV, movies, and films.
Acceptable acceleration speeds that won't spill your coffee.
TIP: Try to make your content more conversational. Don't be afraid to write like you speak. More puns and less jargon is a great way to get people to like your company.
Remember the persuasion principle of liking! People like doing business with real people and not a corporation. Your content can show the masses that behind the company lies real people just like them who are ready to help them solve their issues and answer their questions. By doing so, your readers will get a good idea of what the company is about, behind the products and services, and from that reference point decide whether or not to do business with it.
Although we like to think that people buy products and services for their sake alone, the truth is that they buy the story behind the brand and the story can be seen clearly through its culture.
#3: Broad Topics
If the topics you target on your company blog are too broad, you will not be able to write about it in great detail or address all the questions pertaining to it in a complete and useful manner.
The result will be "fluff", which is not what your audience wants.
It is better to get more specific with your topics so that you can do a better job of covering it in greater detail and attracting high-quality readers who are easier to convert into leads and sales.
TIP: Start with the title. Be as specific as possible when brainstorming for topics by searching for niche-specific, even micro-niche specific titles. After you have found a very specific title that answers a very specific question within your industry or niche, it will be easier to come up with the content to support it.
#4: Not Using Enough Visuals
Using visuals on your company blog increases reader engagement and retention by a wide margin. The following stats on visual content illustrate (pun intended) this point quite clearly:
Content that includes images get 94% more views than content which does not use any visual images.
The 94% increase in views spills over to other content categories and topics.
The human brain processes visuals 60,000 times faster than it can text.
90% of information taken in by the human brain is visual.
Visual content not only coincides with the way human beings are hardwired to process information but it also leaves them with a sense of satisfaction, a perceived value that will be rewarded sometime in the future.
Creating visual content these days is not hard as there are many visual editors and services that will help you create visual images and even videos for little to no money at all. Some of the more common ones include Canva, Fiverr, and Powerpoint.
There are a few things to remember when creating visual content:
Add relevant images pertaining to the topic of the blog post.
Try not to use stock photos if possible. This makes your blog look generic. Instead, try to come up with your own visuals that are unique to your brand.
Create eye-catching images, ones that spur emotion and are of interest to your target audience. This will help your posts in getting shared more often which will create more social proof for your brand (social proof persuasion principle).
#5: Not Using Data
Data-driven content creates authority, while general opinion statements do not. A business blog is not just for entertainment purposes only, although that is very important too. It is for creating an air of authority around a brand and convincing readers to take action.
There is no better way to increase your authority than to provide data backing up a claim. Data, however, must not only be relevant to the topic at hand but also placed strategically to prove why the topic is relevant to your readers.
A typical data-driven post would look something like this:
Beginning Argument (main point)
Supporting Proof (incorporating data)
Takeaway (summarize how the post is relevant to the audience)
#6: Poor Editing/Proofreading
You would think that most bloggers would proofread and edit their post before publishing it but surprisingly this task gets ignored more times than not. Even if editing is done, it is usually done haphazardly missing important grammatical and spelling errors and not even bothering about content flow.
First drafts sound really good in one's head but when proofread, major mistakes are uncovered.
It only takes 30 minutes to check to see if your post sounds and reads well! The effort is well worth it as simple grammar and spelling mistakes can kill the authority built by a brand faster than you can hit the publish button.
Don't know how to proofread or edit? This Hubspot blog editing & proofreading guide will teach you everything you need to know.
#7: Lack of Support
Business blogging may seem simple but proper execution is not. It requires cooperation of all business stakeholders to get the right visuals in place, do expert research, and secure high-quality writing. Besides all of this, the entire team is going to have to understand that the results of blogging are not usually seen in the short-term, so patience is required among all staff members contributing to the company's blog.
There are 3 actions that must be taken to promote corporate buy-in when it comes to blogging:
Allocating both internal and external resources to the company blog.
Promoting a sense of long-term expectancy in regards to blogging results.
Explaining to everyone in the company how blogging will help the company reach its goals and objectives.
#8: Lack of Promotion
Great content is important but how does great content help if no one sees it?  Top content writer, Sujan Patel, believes that promoting is more important and suggests spending 80% of your time promoting your company blog and 20% of the time writing it.
Here are some ways you can promote your blog posts to drive targeted traffic to your company blog:
Share your posts across all of your social media accounts.
Promote your blog posts to your email subscribers.
Use the power of paid ads to further promote your content and increase your reach.
#9: Perfect Posting
Perfection is an unreachable goal, so don't ever think that you can create the perfect blog post. You will always be able to improve upon it in some way or the other but the key is to know when to say when and just publish it.
Making sure that you dot your I's, cross your T's and get your facts straight is important but trying to make it worthy of a Pulitzer Prize is a never-ending fantasy.
Done is always better than perfect! Just make sure that you have done your best to reduce spelling and grammar errors and rewrite it only if it does not make sense.
#10: Not Blogging At All
Perhaps, one of the biggest mistakes your company can make when it comes to online marketing is not using a blog, especially if your competition is taking advantage of one and promoting themselves as a trusted authority figure within your industry. With all the benefits blogging provides, it just doesn't make sense not to incorporate it as part of your overall marketing strategy, specifically your company's content marketing strategy.
Sure, there are some obstacles to overcome and pitfalls to avoid but after all, isn't this what business is about - solving problems?
After a few months of blogging, the benefits should start to take concrete form and you and your company will be happy you decided to create a company blog and consistently post on it.
Business blogging done wrong is a waste of time and resources, not to mention a possible stain on the company's image and reputation. Be sure to avoid the pitfalls that were listed above to improve your brand authority and increase sales of your products.