Unique Side Hustle: How to Start a Wholesale Cellphone Business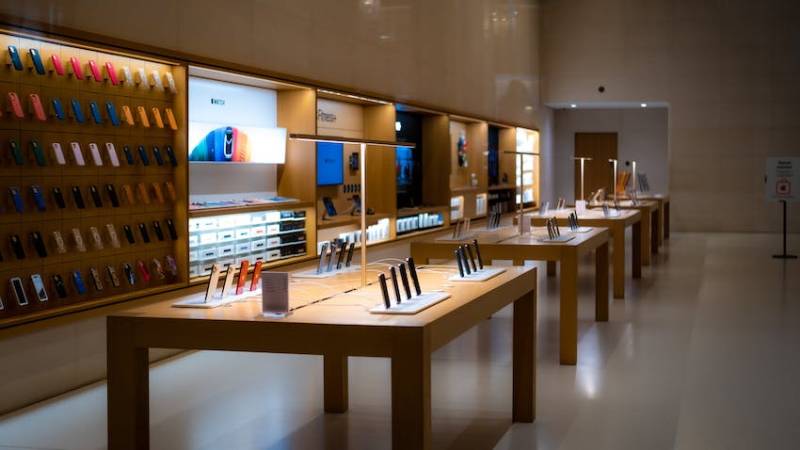 Globally, the market for used cellphones reached $52.34 billion in 2021 and is projected to grow over 11% per year through 2030. A rapidly growing, highly fragmented market with low barriers to entry can make for an excellent side hustle.
In this article, we will highlight the basic requirements and benefits of starting a business selling used phones, and tips for success building your wholesale cellphone business.
Let's dive right in...
Basics for Starting a Business Selling Used Phones
Secure Inventory
The first step to starting your business is to build a relationship with a used cellphone wholesaler who can supply the devices in sufficient quantities at reasonable prices.
In this business, used devices are categorized into grades, based on their age and wear and tear. Grades are often labeled from A to C.
Typically, an A-level device would be in excellent condition with no visible blemishes, while a B device would have minor scratches, and a C device would have major marks on the body or screen.
As a reseller, you get to choose what type of phones you'll stock and specialize in. At the high end of the used market are recent iPhones and flagship Android devices in excellent condition.
The middle market is made up of slightly older devices with middle-level specs, and the low end is composed of devices that are seriously blemished or may require repairs.
In terms of business strategy, it's advisable to specialize in the grade of device that is most in demand in your local market.
Appropriate Resale Certificates
Retail phone sellers in the United States will need to secure resale certificates to purchase phones from wholesalers.
A resale certificate officially states that the buyer of wholesale phones is actually an intermediary and not the final user of the phones and, thus, is not liable for sales tax on the purchase.
The retail phone seller will then need to collect sales tax from their customers, who are the end users of the phones.
Getting a resale certificate is straightforward but varies by state. Look up your state's revenue department and follow the instructions provided.
How To Sell Phones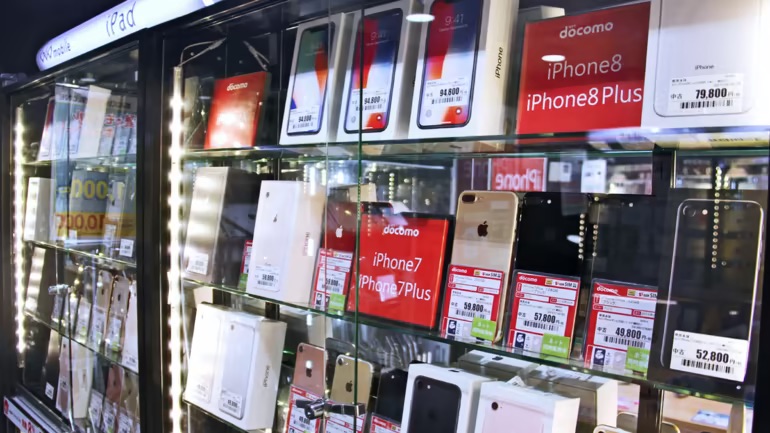 (Photo by Shuhei Ochiai)
Local Retail and Marketplaces
Once you have your resale certificate and a reliable supply of wholesale devices, it's time to sell used phones. You have two choices: sell locally through a brick-and-mortar retail location, or sell online. Each option has its advantages.
A local retail operation will be highly convenient for shoppers in your area. And if you set up a storefront in an area with good foot traffic, you may attract buyers who wouldn't necessarily find you online.
The suitability of the physical location will depend on the strength of local demand and the degree of local competition. If conditions are favorable and you can afford the cost of rent and remodeling, it could be an excellent option.
Many sellers will quickly determine that local conditions are unappealing—either you're in a rural area with low foot traffic, or there's already an excess of local competition. In that case, you'll want to sell online.
Running an e-commerce operation can be as simple or as complex as you want it to be. The quick-and-easy route is to sell through a general marketplace such as eBay or Amazon or a specialty marketplace like Swappa or Gazelle.
Selling on a marketplace allows you to find buyers before you've built a brand or reputation of your own, which is great when you're just starting out. Additionally, you may want to maximize your chances of finding buyers by focusing on the most popular devices, like iPhones.
Yet it's not all roses on online marketplaces. There are fees to list on marketplaces, and competition is fierce, so your profit margin will be constrained by the prevailing prices. It also takes time to learn the nuances of a given marketplace and how to set up listings that rank well in the marketplace's proprietary search.
Build a Website
An alternative to selling through a marketplace is to build your own e-commerce website. The fastest approach is to use a page builder such as Wix or Squarespace. These services are quick, all-in-one solutions that provide starter templates, basic e-commerce functionality, and website hosting. Their limitation is that most sites assembled through Wix or Squarespace tend to look generic and can be difficult to customize to your exact needs.
Ambitious businesses that want a custom look or advanced features should consider going with Shopify or WordPress plus WooCommerce. These platforms offer a high degree of customization that is best accessed by hiring a web developer.
You can get the exact look and functionality you want by working with a professional designer and developer, but be prepared to spend several thousand dollars to build the site of your dreams.
Shipping Your Orders
Order fulfillment and logistics are major parts of running an e-commerce business. There's a learning curve to shipping products: it will take time to establish efficient processes for receiving orders, printing labels, picking the right product from inventory, packing the box, and shipping it. Expect it all to be a bit messy at first — as time goes on, you'll see opportunities to optimize your processes and save time and effort.
One of the easiest ways to professionalize your shipping is to set up a free business account with a logistics company like UPS or FedEx. As a business user, you'll be eligible for reduced rates on shipping and low or no-cost packing materials.
As your business grows, you'll qualify for further price reductions based on volume. Be aware that volume discounts aren't applied automatically — you'll have to call your shipper and negotiate with them.
In Conclusion
The used cellphone business can be a lucrative opportunity, with reports indicating the used smartphone market will grow at 10.23% 5-year CAGR – outpacing the new smartphone market.
But if the signs of a maturing market have not won you over and the prospect of starting a used cellphone business still seems daunting, you can get your feet wet by ordering a small number of devices from a wholesaler and listing them on an online marketplace.
That experience will teach you the essentials of securing a wholesale supply, creating an online listing, and shipping product to a customer. After that, you can decide whether this business is right for you. Good luck.