The Benefits of a Full Mouth Reconstruction: What You Should Know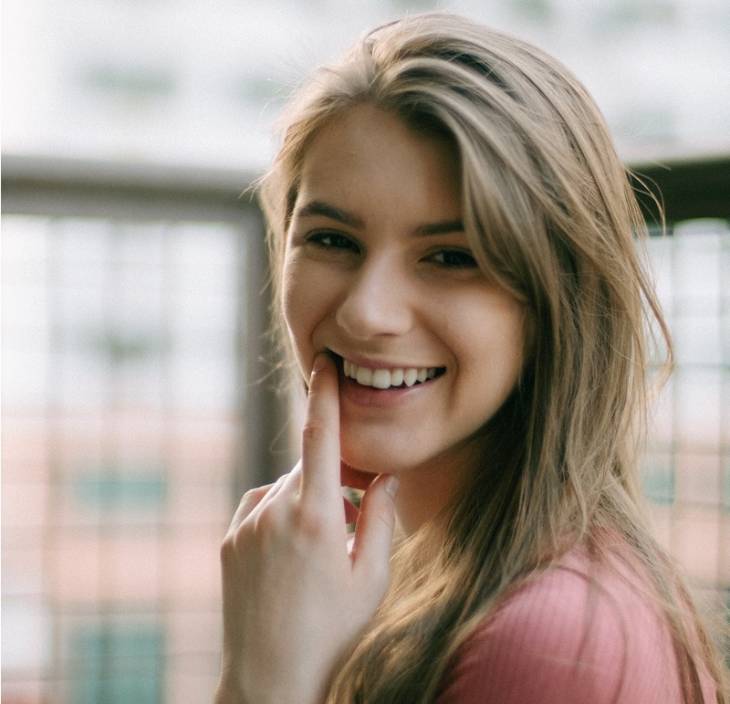 Here are two interesting statistics: a whopping 120 million Americans miss at least one tooth, and 36 million Americans no longer have any remaining teeth. It's no surprise people are looking into a full mouth reconstruction plan to restore their smile.
In essence, a full mouth reconstruction is designed to rehabilitate or change the way your mouth looks completely. The color, size, position, and shape of the teeth can also be changed to look exactly how you want.
A full mouth reconstruction can also correct birth problems and restore teeth loss secondary to misuse and decay. The result? A massive boost in self-esteem and confidence!
Restoring Oral Health and Bringing Back Your Smile
If you are like most people, you consider your smile an investment—an expression of your character and the first (and lasting) impression you give to others.
If you have experienced embarrassment or discomfort while laughing or smiling, you might be a great candidate for full mouth reconstruction.
What the Procedure Entails
Often, a full mouth reconstruction is a complex process that's used to address complicated problems. That said, several dental practices may be utilized.
Typically, the exact procedure will depend on the nature of the patient's oral condition. Prevalent solutions can include dental implants, resin or porcelain bridges, porcelain veneers, fillings, and dentures.
The best option available will give patients the strongest and healthiest teeth in the least obstructive way.
The Ideal Candidates
Since mouth reconstruction involves several procedures, it is crucial to be informed about the requirements and the possible risks. During the consultation, a good dentist will conduct a comprehensive examination and thoroughly review the options you have.
Many dental conditions can be treated through full mouth reconstruction. Most patients that undergo full mouth reconstruction need to fix pervasive or severe teeth damage.
If you have one or a combination of the following dental issues, you may be a good candidate for the procedure:
1. Severely worn teeth
Worn teeth can be attributed to teeth grinding or acidic erosion.
2. Fractured or missing teeth
Adults who have lost one or more teeth may benefit from full mouth reconstruction.
Whether from accident, decay, or disease, there are several ways to replace missing teeth through full mouth reconstruction.
For fractured teeth, dental crowns may restore a tooth to its original functionality and appearance. For those with missing teeth, a dental implant procedure may be ideal.
3. Decaying teeth
Tooth decay secondary to plaque buildup can pose a serious threat to the teeth's health. Left unattended, it can lead to more infection or tooth loss.
4. Misalignment
While alignment of teeth is often corrected through orthodontics, adjustments can also be made using practices used in full mouth reconstruction.
Crowns may be used to correct the bite, while porcelain veneers can make the teeth appear straighter.
Benefits of Full Mouth Reconstruction
Apart from aesthetics, the benefits of having strong teeth are invaluable.
Besides dramatically boosting one's confidence and dental health, full mouth reconstruction can also give patients back their ability to talk, smile, and chew without any pain or worry.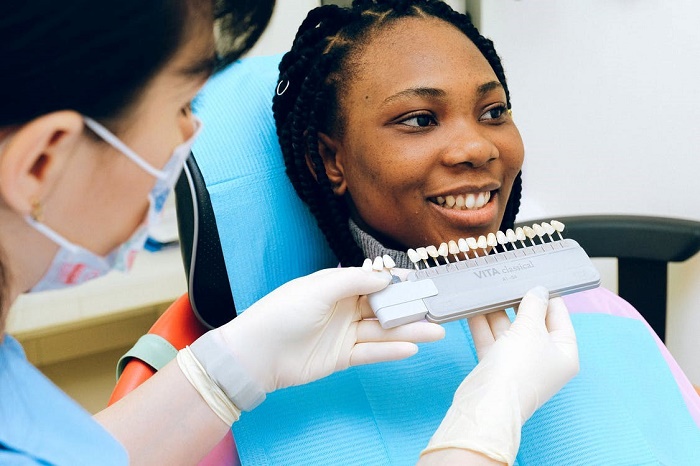 Below are some of the enticing benefits of undergoing full mouth reconstruction:
I. Healthy teeth and gums
Reconstructing lost or damaged teeth is a great way to improve one's oral health. It also promotes dental hygiene and proper usage of jaw muscles.
Moreover, full mouth reconstruction can also help prevent further oral infection and disease. When left untreated, dental problems may also pose other health complications.
II. Confidence booster
As mentioned earlier, a full mouth reconstruction can give patients confidence knowing they have a healthy and beautiful smile.
Family and friends will surely notice the dramatic aesthetic improvement from a full mouth reconstruction.
III. General health benefits
This might not be common knowledge, but oral health has a massive impact on the rest of the body.
Full mouth reconstruction has been linked to significant improvements in sleep, weight, and heart disease. 
Considering Full Mouth Reconstruction?
If you are convinced of its benefits and thinking of getting a full mouth reconstruction, below are key factors you should consider:
1. What type of full mouth reconstruction do you need?
Generally, full mouth reconstructions can be classified into two types:
Type 01: Restoring existing teeth
The dentist uses several restorative techniques to retain natural teeth whenever possible. Typically, this involves using the following:
Crowns
Root canals
Dental implants or bridges
Fillings
Type 02: Full mouth implant restoration
Any remaining teeth are extracted and replaced with full mouth implants. Popular implants include:
Overtures
All-on-4
Fixed bridge implants
2. Do you want just the top teeth restored or the top and the bottom at the same time?
It is possible to only have one arch of teeth done. This is not everyone's preference for some reason. One downside is it prolongs the length of the treatment and patients have to undergo surgeries twice.
There are also a few benefits to doing full mouth reconstructions in stages.
3. Budget
One of the common reasons people break full mouth reconstruction in stages is money. Some only want the procedures they can afford done. While they miss out on the enjoyment of getting everything done in one go, they also don't burden themselves with large loans.
4. Procedure
If you're considering an implant-supported full mouth reconstruction, you might need to choose between fixed dentures or overdentures.
Discuss the matter with your dentist as they are in a better position to recommend what is best for your case.
5. Is it the best option for you?
A full mouth reconstruction involves lots of surgeries and entails you are in the best of health. In some instances, it is also not the best option for your case. For instance, if your concern is crooked teeth, using braces might be recommended instead of a full mouth reconstruction.
If your teeth are generally in good health, perhaps you'll only need crowns or fillings. If your teeth are generally in good condition, crowns, veneers, or whitening are often all that's needed to create that alluring smile.
Final Thoughts
In many cases, a full mouth reconstruction is necessary to boost your confidence and bring back your beautiful smile. Since it's a procedure that can involve several surgeries, it is recommended that you cover all the bases and discuss things with your dentist. Your dentist can help you decide if a full mouth reconstruction is indeed the best option for you.