The Future of the Insurance Industry May Lie in the Hands of Insurtech
An InsurTech Hackathon in Germany, 2018: Photo: hackinstitute/Flickr
"The possibilities that lie in the future are infinite. When I say 'It is our duty to remain optimists,' this includes not only the openness of the future, but also that which all of us contribute to it by everything we do: we are all responsible for what the future holds in store. Thus, it is our duty, not to prophesy evil but, rather, to fight for a better world.
– Karl Popper, The Myth of the Framework (1994)
Insurtech, as the name implies, extracts best technological practices and applies them to the insurance sector. It's a field that uses technology to create a strategic advantage.
Core services of the sector include online policy handling, chatbots, virtual insurance agents, automated claim processing, and more. Insuretech presents convenience served on a silver platter, so much so it's a supposed threat to traditional thinkers.
Prior to the Covid-19 health crisis, insurtech industry was given lots of attention and substantial amounts of funding. One problem such startups experience is extended delivery time, which inevitably slows down businesses and investments.
That notwithstanding, and considering that we live and function digitally at the moment, Covid may as well serve insurtech the necessary push for rapid growth.
And while Insurtech companies may be new players, they've already shown that they know the rules of the game and are ready to dirupt and reshape the insurance sector for an enhanced future.
What we may well be spectators of is how Insurtech companies change the rules and disrupt the insurance sector.
Disruption of the Insurance Industry
Digital transformation provoked disruption of the insurance industry and the stakeholders are well aware of it. When disruption seems inescapable, the sooner insurers grasp how they can manage to save their positions, the better.
But while staying afloat is a good thing, ever better is to assimilate new ideas and embrace technological advancements.
According to Investopedia, the insurtech branche is expected to grow 41% annually in the next three years. So, no surprise what the future holds here.
I. Changing Customer Needs and Expectations
What makes insurtech services so rapidly successful is their ability to detect client's needs and expectations and meet up to them.
Let's look at millennials (ca. 23% of the global population) for example. Their time for taking important life decisions such as insurance plans is ticking right now. Given their lack of tolerance towards inefficiency, their good technological perception and high expectations, millennials are a tough crowd to win as clients.
If product values do not resonate with their core values as customers though, it will be a no-go for them. These shared economy lovers will most probably ignore everything except for the available custom-made, ready-to use and on-demand products. And who can blame them?
II. AI and Automation
Artificial intelligence (AI) is a hot topic for insurtech startups but with all it can offer, it is still not the genie in the bottle per se. AI-driven personalization is a key aspect that insurtechs opt to improve. Competent chatbots, few clicks away from customized insurance, ultra-speed automated claim processing are just some of many hopes towards AI implementation.
Of course, a luring and exciting journey rarely comes without any challenges. Digitized solutions may just not be the Holy Grail as they are locally used and still operate with narrow focus. Thus, they need to be managed and navigated by skilled insurance professionals to perform best.
Ultimately, with a better service and higher user satisfaction, everyone will be pleased.
III. Need for a More Tailored Approach
Thinking innovatively allows you to notice new tendencies and benefit from this. Insurtechs do exactly that as they are no strangers to agility and adaptability. No two customers are identical and unique needs for clients ought to not only be accepted, but also respected.
A tailored approach requires giving back the power to the customers. This means providing them with well faceted products intended to solve real issues and then allow even further personal customization, so that clients can take control over their own insurance product.
Insurance for a day or for a couple of hours? No problem, the choice is yours.
Future of Insurtech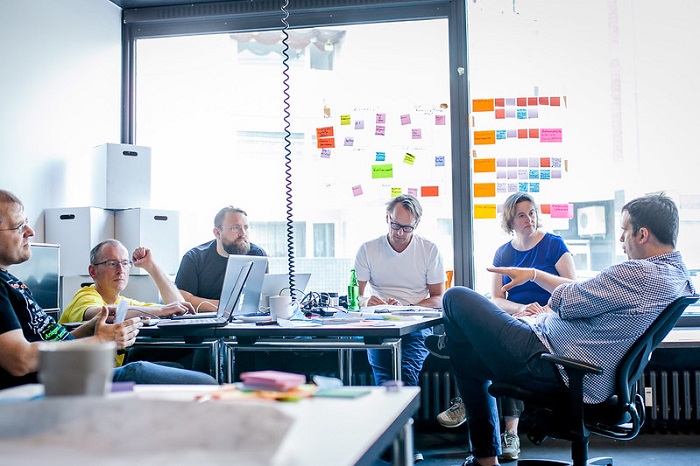 1. Digital Ecosystems
A digital ecosystem combines a high volume of intertwined IT resources that allows for reliable function as a stable unit. Similar to an actual ecosystem, a digital one ensures that products and services are adaptive, scalable and sustainable.
Global industries such as healthcare and finance are embracing digital ecosystems an insurtech may be just on the verge to do so.
The three essential benefits of nurturing such an ecosystem can bring to insurtech is firstly that they can act like gateways for easy switching between similar services, which saves an immense amount of the client's time.
Secondly, digital ecosystems can produce network effects that are powerful for scaling.
Last but not least, the client is delighted with more personalized options thanks to data integration across different platforms.
2. More Collaboration Between Startups and Incumbents
Technology at its core is driven by the desire to change current terrains. The IT sector has by far improved our lives so massively that memories of times without techs start to fade. No wonder that for incumbents, much like fintechs for the bank sector, insurtechs represent a threat.
But each coin has two sides and even if technological solutions are endaving the market at fast speed, incumbents may profit from collaboration with startups to combine forces and lay foundations for the insurance industry's future.
Most recently, a collaboration phase has begun because of the mutual benefits the stakeholders recognize. Startups can deliver a better user experience than traditional insurance models and by partnering with incumbents they can faster deliver products to the market.
Sounds like a win-win, doesn't it?
3. Adoption of Innovation
Covid-19 took the role of a powerful accelerator to the adamant traditional insurance businesses and made it clear that we simply rely on digital communication. As an invaluable resource in this unprecedented modern history crisis, the hunger for new technical solutions that serves us well grows exponentially.
Whoever was once before reluctant to digital changes has come to realize what an invaluable opportunity they represent. Technology has been here a long time but its value has long been underestimated and ignored.
Now, perhaps traditional markets can finally initiate a more open approach and welcome digital technology for real.
In Conclusion
As it often turns out when new technologies are introduced (e.g., the PC), first only a few can see the huge potential for growth. Then, more and more people try and are pleased with it and all of a sudden it has become the new normal.
We just have to wait and see if that will be the case for insurtech as well.