With the Push for Legalization Growing, When Buying Delta 8 THC, What Should You Check?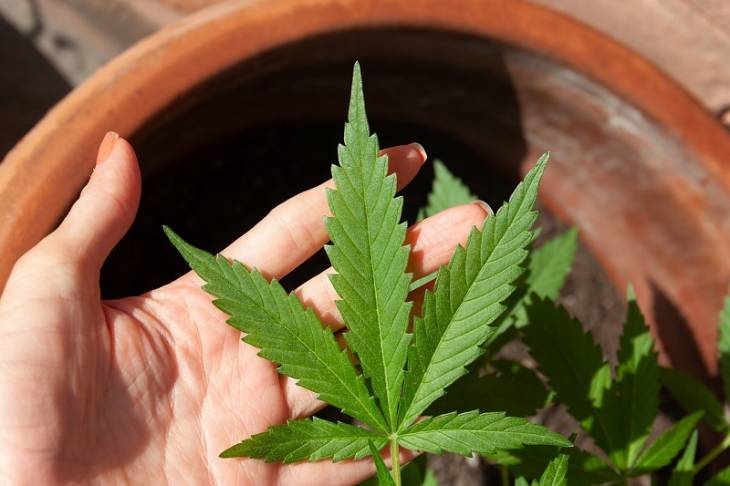 As the push for legalization grows, more people are accepting the idea of legalizing Cannabis (marijuana) across the United States. According to a Pew Research survey, an overwhelming majority of Americans (91%) believe the use of marijuana should be legalized either for medical and recreational use (59%) or that it should be legal just for medical use (32%).
Not surprisingly, with fewer than one-in-ten (8%) preferring to keep marijuana illegal in all circumstances, marijuana is garnering significant attention not only from investors, manufacturers, and researchers, but also from adults who are new consumers.
An example of a cannabinoid (naturally occurring compound found in the Cannabis sativa plant) that has created quite a buzz in the cannabis industry lately is Delta 8 THC. In such a short span of time, the benefits of Delta 8 THC have been touted, with cannabis enthusiasts using a Delta 8 THC cartridge as a preferred way to consume the product.
Delta 8 THC users have reported no loss of focus while using this product for general health and wellbeing purposes. As a recreational product, it's been reported to get people high, but in a relatively controlled manner as opposed to its Delta 9 counterpart.
According to the National Cancer Institute, Delta-8-THC can be defined as:
"An analogue of tetrahydrocannabinol (THC) with antiemetic, anxiolytic, appetite-stimulating, analgesic, and neuroprotective properties. [Delta-8-THC] binds to the cannabinoid G-protein coupled receptor CB1, located in the central nervous system…This agent exhibits a lower psychotropic potency than [delta-9-THC], the primary form of THC found in cannabis."
Among the benefits of using Delta 8 THC that have been reported include:
It can make you feel happy emotionally and uplift your mood.
Calm down your mind.
It can provide pain relief.
It has anti-cancer benefits, which have been primarily researched since 1975.
It can also provide a boost to appetite.
Whether you are a new or accustomed cannabis user, it's important to keep some fundamental things in mind when buying Delta-8-THC or other cannabis products for your own use.
Things to Check Before Buying Delta 8 THC
While the Cannabis sativa L plant and its extracts have been used as a herbal remedy for centuries, you have a responsibility to check your state laws and regulations and it is up to you to determine the legalities of this product in your area of residence before going out to buy it.
The plant is illegal under federal law as a Schedule I drug, but a total of 35 states and the District of Columbia have legalized marijuana for medical use, with 15 of those states allowing adults to legally use the drug for recreational use as of November 2020. Delta-8 is usually legal everywhere CBD is, but check to be sure.
Also, consult a healthcare practitioner before using Delta-8-THC or other cannabis product, especially if you have other underlying health conditions.
Keep in mind that Delta 8 THC Vape cartridges can be intoxicating to some people, so do not drive or operate any machinery while using this product.
Moreover, Delta 8 products may or may not trigger a positive drug screen, so you should avoid the products if you have to pass a drug test as a precaution.
Besides that, here are more points you should keep in mind before buying a Delta 8 THC cartridge and consuming the product:
Color
While buying Delta 8 THC keep in mind that you choose only yellow, rose, or champagne-colored offerings. Anything other than that will make you compromise on quality.
When an offering is dark, you should understand that it might not have been taken proper care of, or after the production, the lab did not clean it entirely.
Mysterious By-Products
A Delta 8 THC is made following an isomerization procedure. If the procedure does not end correctly, and any by-product develops, it can result in some health complications.
When the end product of the isomerization is not cleaned as it needs to be, a terpene p-cymene by-product develops, which is harmful to humans.
Whenever you purchase a Delta 8 THC cartridge, purchase something with a high potency because low potency products contain acidic precursors, impacting an individual's health.
Testing
Make sure you buy a verified and tested Delta 8 cartridge because anything else can prove dangerous in many ways. Some manufacturers provide certificates from other states as their products do not seem to pass a local lab test. Beware of such products and stay away from them as they can even land you in courts.
A simple analytic certificate also cannot withstand the government's scrutiny if trying to sell products. There have been reports and evidence of farms being burnt down and productions being shut down for providing illegal or tampered certificates for Delta 8 THC products.
Some manufacturers may try to sell off their products quickly or cheap to try to outsmart the law. They provide certificates that aren't considered valid by local authorities, and the consumer can end up getting caught up in lawsuits and conflicts for using it.
Make sure you buy products that are legal, verified in your state's labs, and are fully approved and secured for usage. It's recommended to only shop from brands that make their lab testing results (commonly referred to as Certificates of Analysis, or COAs) easily accessible on their websites and/or via product QR codes.
How to Use Delta 8 Cartridge
It is touted by users as a great way to vape your D8 as it can work with any 510 threaded vape device. The Delta 8 cartridge also comes from Delta Effex in three different strains, such as Cali Orange Kush (Hybrid), Strawberry Cough (Sativa), and Granddaddy Purp (Indica). Make sure you take it by setting a recommended temperature between 3.5 and 3.8 volts.
No matter what your reason is to buy Delta 8 THC, whether you use it to uplift your mood, or to somehow treat your nausea condition, or you just feel that Delta 9 is not your type, keep in mind the fundamental things mentioned above before buying a Delta 8 THC cartridge.