How to Use Interactive Content to Reach & Grow Your Audience
Could interactive content be the next solution that will lead you to marketing success? It sure can be.
According to studies cited by public relations and influencer marketing agency Pop Comms, interactive content marketing has emerged as one of the most beneficial and trendy strategies in marketing today, and it is expected to continue so. Reputable stats show that:
Interactive content generates twice as many conversions as passive content
88% of marketers use interactive content to stand out from the competition
93% of companies use interactive content because it is the best way to educate consumers
The biggest advantage of interactive content marketing is its uniqueness. That's a very important marketing factor considering that content marketing is very competitive these days.
Moreover, internet users have become increasingly hard to impress with just any piece of content. It's not as easy as it once was to get their time and keep their attention.
Interactive content is a great solution to all of these problems. It gives you a perfect opportunity to stand out and draw the attention of different online audiences, thereby growing your reach.
No matter the type of business you have, its size or niche, interactive content is a great addition to your content marketing toolbox.
Is Interactive Content Universal?
Yes and no.
Interactive content cannot be applied to any target audience. Here, marketers apply the same rule that works with passive content: it should be tailored specifically to certain audience personas, also paying attention to the company's values and marketing goals.
In the meantime, interactive content can be re-used (recycled, as marketers know it), making it universal for all your upcoming marketing campaigns.
Best Ways to Use Interactive Content to Solve Different Audience Needs
Let's take a look at three hypothetical situations that involve different target audience personas to see how different types of interactive content can solve particular problems, as well as market your products and services more effectively.
1. Surveying Tools, Polls, Quizzes
Let's say your business creates custom interior design pieces. You want to launch a new collection, and you want to better understand what your target audience wants to see in your upcoming collection. You have the following audience persona: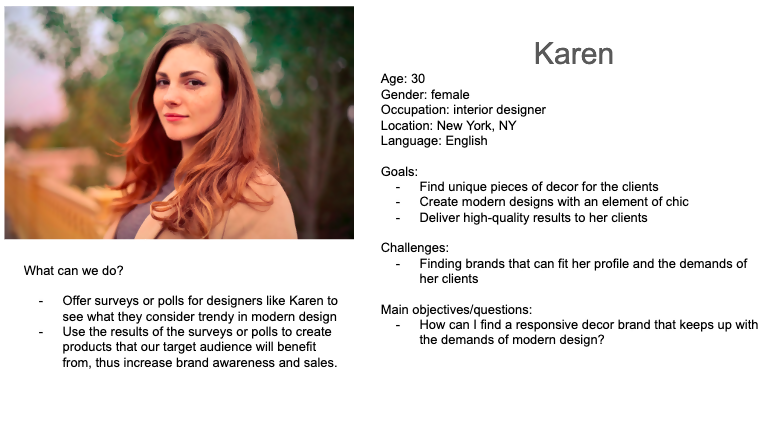 Taking interest in what your target audience wants to see you produce is a wonderful idea to draw more attention to your brand. No one knows current trends in your sphere better than your target audience.
When it comes to interactive content, the best way to collect the opinion of your audience personas is to implement surveys or polls. The best part about this type of interactive content is that it doesn't necessarily require additional investment.
You can use social media platforms to survey your audience personas. Instagram offers interactive polls, which your brand can benefit from and collect public opinion.
For instance, Laufen, a famous brand that produces design pieces for bathrooms, did a survey on Instagram on the popularity of shower WCs to check the demand before launching their new collection: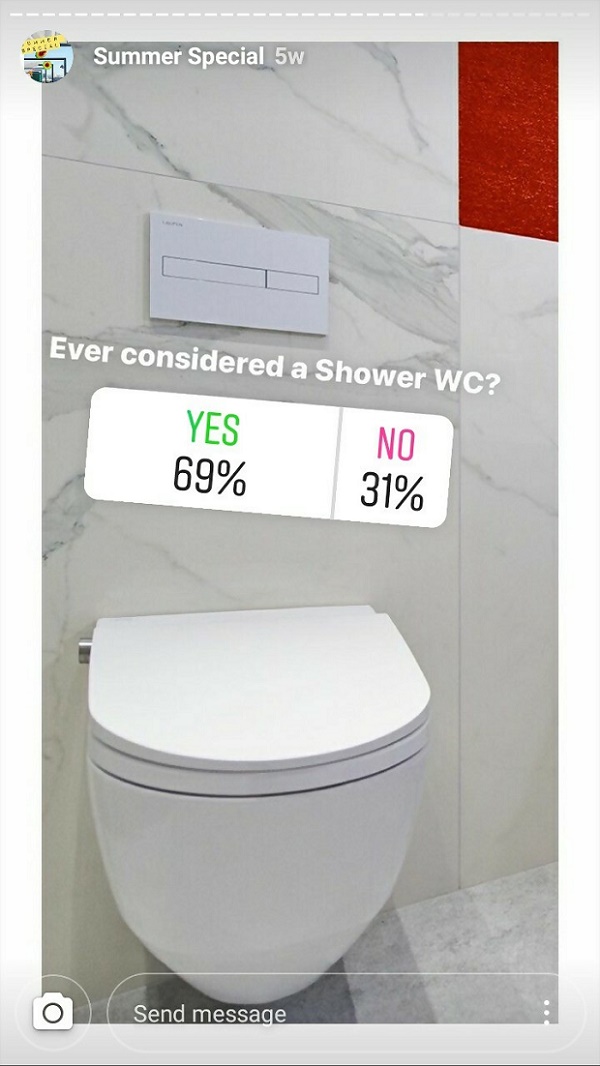 As a result, they designed the new collection according to the growing demand for the product. Currently, their product is in the Top 5 on the market, with more and more designers choosing designer pieces in favor of this brand.
2. Choice Guidance and Interactive Generators
Now, let's say that you own a meal-kit service. You want to expand your brand and help people diversify their meal choices. As a result, you have the following audience persona: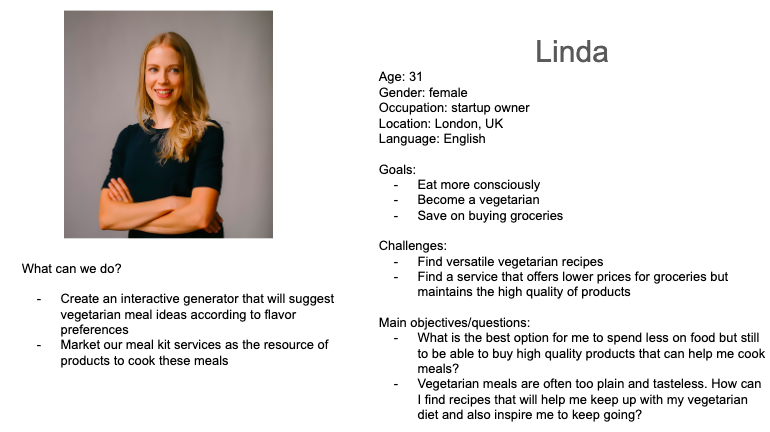 Your brand can be a source of inspiration and ideas for your target audience while marketing your service at the same time. The most natural way to achieve it is with the help of generators - a type of interactive content that suggests different choices, beneficial for the target audience, as well as promotes your services that can help execute these choices.
Take a look at Hello Fresh's Flavor Generator: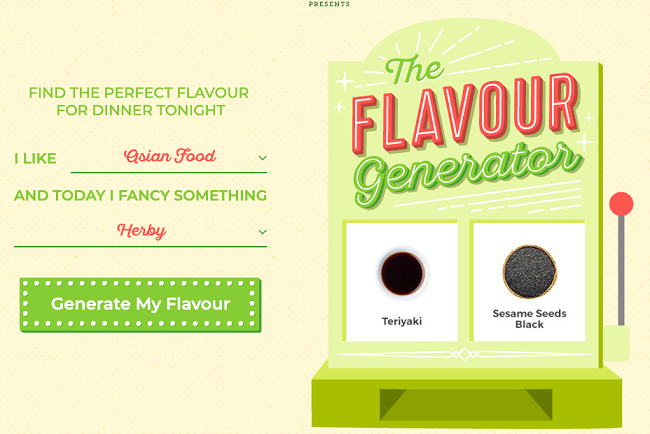 They offer you to choose meals from different cuisines as well as different flavors that you might crave for dinner tonight. For our hypothetical audience persona, it generates some great vegetarian options as well: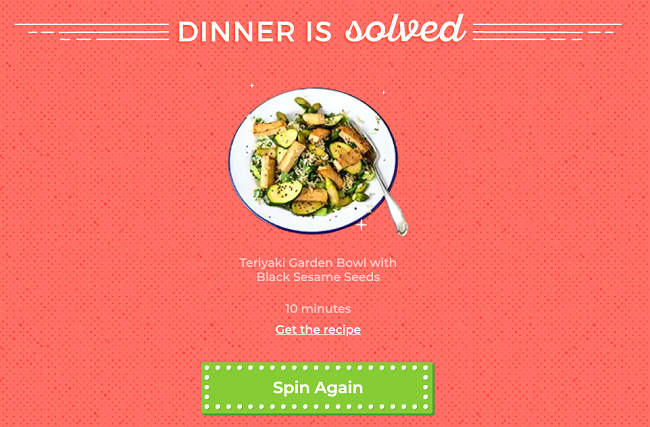 If you click on "Get the recipe", you'll be redirected to another page that provides you with a detailed description of a meal and an option to get the groceries for this meal delivered to your door. They also offer membership to save money. Thus, all the goals of our hypothetical audience persona are met.
3. Facilitating Business with Interactive Maps
Now, what about B2B?
Let's say, you have a real estate company. Your primary target audience includes real estate agents who want to learn more about the available apartments, houses and other properties around the world. Thus, your hypothetical target audience persona looks similar to this:
The interactive map can become a part of your website's homepage. You can also list it among the tools that real estate patrons can use to search for property listings. As an example, international real estate company Flatfy has an interactive map on their website: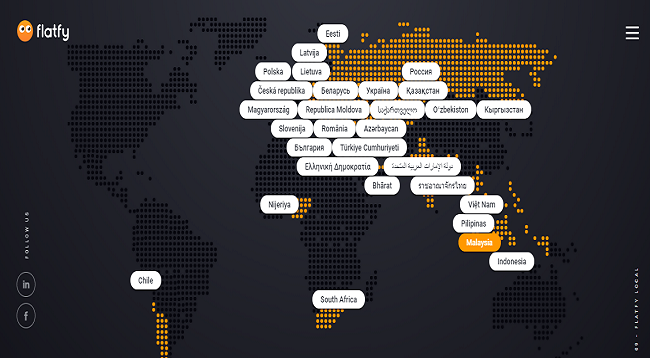 The map links users to Flatfy's other 30 domains in 30 different countries. It simplifies the search for property listings, dividing them into segments with relation to the highlighted countries on the map.
An interactive map like that one is a natural way to attract your target audience as it brings obvious value and benefits for them.
Besides, an interactive map will act as a traffic magnet, bringing more visitors to your website.
In Conclusion
Interactive content is definitely worth your investment. Nevertheless, it's important to remember that one type of interactive content will not be a good fit for all marketing campaigns.
For a successful marketing campaign that involves interactive content, it is important to have a defined audience persona, according to which you will choose and tailor your interactive content.
Hopefully, the examples in this article have given you a better insight into different audiences and how interactive content can help you attract their attention.