Why Your Content Marketing Fails (And What to Do About It)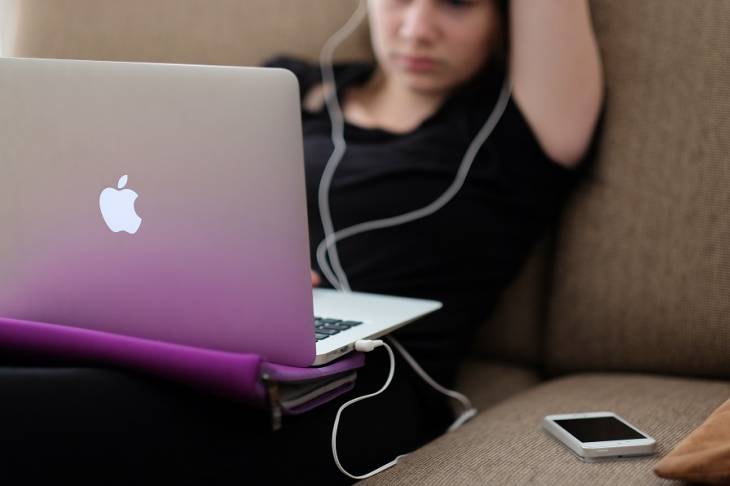 Content marketing is still a very effective business acquisition method. It entails the creation and sharing of online content (such as videos, blogs, whitepapers, and social media posts) that do not explicitly promote a brand but are intended to stimulate interest in its products or services.
In recent times, marketers have focused on different types of content marketing strategies to distribute captivating content, including blogging, podcasting, email and social media marketing, as well as SEO to get free and organic traffic.
The appeal of content marketing lies in its cost effectiveness, ability to nurture customer loyalty and build brand authority and credibility. It helps to increase visibility of your brand, develop lasting relationships with your audience, and position you as an expert in your industry.
However, not everyone achieves the desired results, return on investment (ROI), and traffic with content marketing. This is because content marketing, in all its famed benefits, takes a lot of work, persistence, and patience – and it requires some technical skills to deliver optimum results.
In this article, we will highlight the top factors for content marketing fails so that you don't make the same mistakes.
Reasons Content Marketing Campaigns Fail
Here's why content marketing fails and what you can do to ensure your campaigns are successful:
1. Wrong Marketing Medium
Trends come and go, but marketers need to stay abreast with the mainstream digital marketing trends and channels. If your target audience spends much of the time on Facebook and Snapchat, then you might be wasting resources and time promoting your products on Twitter.
Choose the right marketing channel. It is vital for an effective digital marketing strategy. Even the most reliable content marketing plan won't work if you're targeting audience on wrong channels.
Test different marketing channels constantly to discover which channels works best for generating leads and traffic for you, including social media, email, search engines and online forums.
2. Content "Blasting" Everywhere
Some people begin with blasting content on all the different online channels, hopping some of it stick. This usually doesn't bring the best results.
Instead, first understand what customers want to achieve before you start promoting your content. Content marketing involves writing persuasive content that resonates in the minds of customers and compels them to perform an action, such as subscribing to a service.
For this reason, it's crucial to have an insight into the customers' mind. Do your research and create an accurate customer profile to target content for. A successful marketing strategy involves understanding what content customers want and what influences them most, and then delivering it.
3. Overlooking Buyer Persona
As hinted to above, overlooking buyer persona and shooting arrows aimlessly leads to poor results. Content marketing requires creating well-defined buyer personas so you know who you are addressing.
Be it sales copy, articles, guest posts, news reports, social media posts, or any other content, it should sound native and relatable to readers. Only then will customers engage with the content.
So, define your buyer persona beforehand. It will help you in discovering more about your target audience and customers, leading to more successful campaigns.
4. Sounding Too Salesy and Self Promotional
Among the most common mistakes marketers and brands make in content marketing is being too promotional, which is often off-putting.
Successful marketing campaigns and advertisements require being more informative rather than being overtly self-promotional. For instance, you could create helpful visual media like an Infographic and include it in your content to add more value to those reading your text.
As a small business owner, step up and educate your digital marketing team to resist the urge to follow traditional advertisement principles in every instance. Being too self-promotional could lead to a loss in leads and traffic.
5. Ridgid, Non-Versatile Strategy
Content marketing is suitable for individuals who are flexible in adapting to new trends. A digital marketer should have an agile mindset to deliver optimum results.
In today's fast-paced digital world, you must be prepared to make amendments to your marketing strategy or change content completely to a more popular format in line with dynamic market realities.
Analyze how customers respond to content in different channels and make appropriate changes to your content in response. This way, you will optimize your content ROI and have an edge over competitors.
6. Poor Quality and Unlinkable Content
People will not link to every content that is published. Poor quality, unhelpful content is unlinkable. People will only link to and share high quality content that delivers value.
Execute a successful marketing campaign by creating high quality content that is enticing to attract traffic and links. Content that is able to generate links improves its ranking and online visibility.  
Above all, vary your content creation and include different content types and formats on your website to earn more links. Content formats such as infographics, memes, videos, case studies and research papers have been found to attract more links than traditional text-only blog posts.
Conclusion
Content marketing is stil one of the best and most effective ways to generate website traffic, leads and conversions. Businesses are using content marketing to build credibility and lasting relationship with clients. You can too.
Avoid making the above-specified mistakes and you will run more flawless campaigns, leading to increased revenues and growth for your business.