Amanda Gray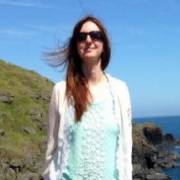 Amanda Gray is a blogger by passion and digital marketer by profession. She got her Master's degree in English literature from University of Bridgeport.
Being a blogger by passion and digital marketer by profession, Amanda writes about the ins and outs of digital marketing. As a blogger with years of experience in creating inbound marketing strategies, Amanda has helped various businesses transform into enterprise level organizations. She reveals her advice in the form of actionable checklist.
Amanda began her career as a digital marketer. Stepping into the deep digital ocean, she went through a series of trial and error to come up with the best strategies that work for individual businesses. She believes that digital marketing is technical by nature and to make a marketing plan fruitful, it needs to be created in the right way along with the right set of tactics.
Besides, she has discovered the reasons why marketing campaigns fail and how to turn them into effective ones.
At times when Amanda isn't busy in researching about modern-day digital marketing strategies, she finds herself contended in touring calm, beautiful and ancient sites.