How to Keep Your Money, Belongings Secure While Traveling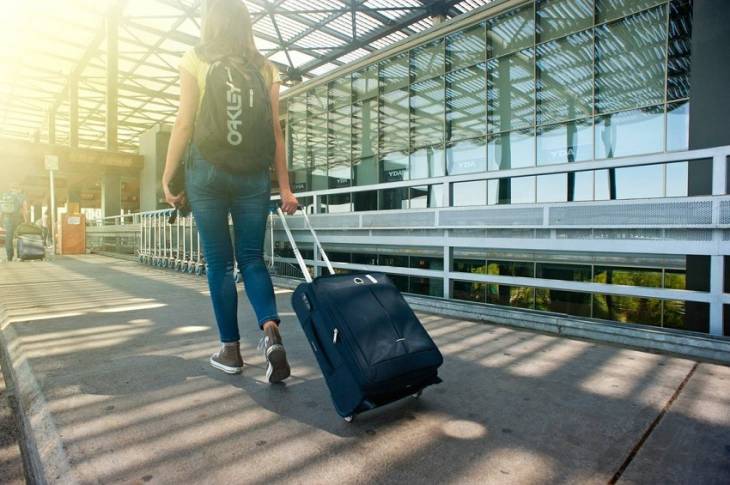 Here's the unfortunate truth: your money is not the only thing at risk when you're traveling. Your financial and personal information can also get stolen from you with a simple tap of a scanner.
We've all heard the stories of getting scammed and deceived, and it doesn't only happen while we travel. It's just that looking out-of-place in a foreign country simply makes one a more vulnerable target in that location.
Fortunately, there are ways to keep your money and belongings safe, as well as your financial and personal information secure during travel, and that's what we are going to talk about today.
Let's begin on how to keep your money, belongings, and info secure while traveling: 
1. Get RFID Wallets
Card wallet with RFID protection.
RFID, which stands for radio frequency identification is a godsend when it comes to convenience and security. It allows an establishment to access your financial or personal information with just a tap or swipe without revealing them to the personnel.
The problem is, what if the reading device falls into the wrong hands? It also makes it convenient and faster for any hacker to steal your information without you even knowing it. This is where RFID wallets can help.
RFID wallets can block the frequency that will allow other people to read or scan your cards without your consent. There are different types of RFID wallets according to one's needs:
Money Clip: This choice is perfect for minimalists who only need two to three cards and some bills at a time.
Bifold: The most preferred option, this type is perfect for those who carry around three to five cards and more than a few bills.
Trifold: Finally, for those who are in need of more space, then the trifold is the right choice for you. However, expect it to be bulkier than the other two, and even more when filled with several cards and bills.
2. Also Try RFID Purse
Ladies, did you know that there are also purse versions that provide RFID protection?
Getting an RFID purse is perfect for those who don't want to switch to RFID wallets and they want to protect other forms of ID from RFID scanning (like your passport).
They are available in different sizes and colors, but we recommend getting a piece that's small, portable, and easy to sling around the shoulders.
You might want to look for purses that also have an adjustable strap feature for those who like to keep their bags close to their body.
3. Secure Briefcase
Having a secure briefcase is not an option for those who travel for business instead of pleasure. These types of briefcases come with an array of different security features. There are even pieces that are bullet-proof, perfect for the high-profile executive.
However, at the very least, you want something that's sturdy and unbreakable, lockable, and of course, element-resistant.
4. Attaché case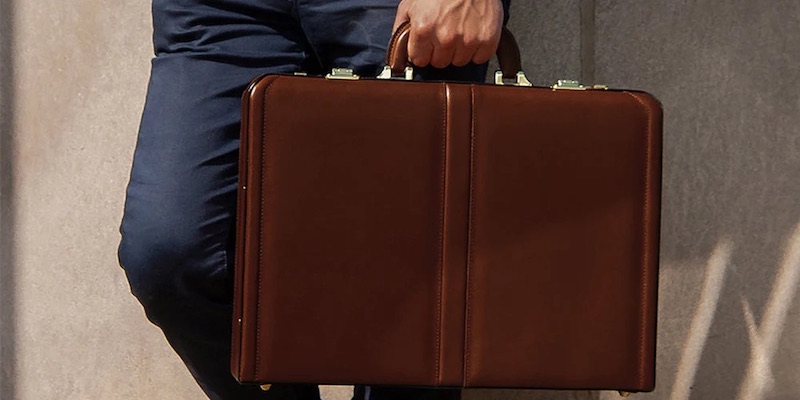 Leather attache case.
The timeless choice for the stylish gentleman (or lady).
This type of briefcase is spacious enough to house your laptop along with all the paperwork you need. Use it as a carry-on if you're traveling with important documents that you can't afford to lose or even get wrinkled along with your clothes.
5. Wheeled Briefcase
As for your clothes, they would do well with a wheeled briefcase. Choose a classic design in a neutral color. The telescopic handle is a welcome feature in case you need to fold the handle away and hand-carry it.
Here's a pro tip: Keep your most important valuables in your carry-on, but should you need to keep it in your briefcase, put it inside pockets or inside a random liquid container (empty of course) in your grooming kit.
That way, even if someone does decide to search through your things, then they would less likely find it.
6. Leather Briefcase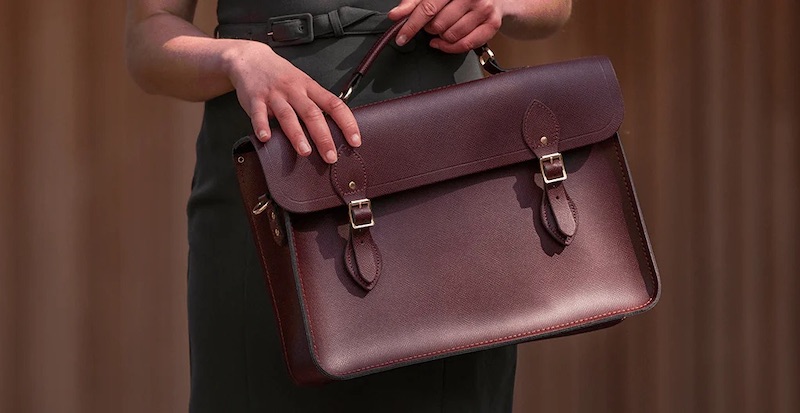 Woman leather briefcase.
Here's another briefcase option that never goes out of style. We recommend getting a piece in genuine leather since they are less prone to tear and give way to getting slashed by a knife.
Did you know that there are pieces equipped with RFID-blocking features as well?
Conclusion
The best way to keep your money and other belongings safe during a trip is a keen presence of mind. However, you should know that there are storage options that can protect you and deter wrong-doers like RFID wallets and secure briefcases.
Look for luggage options equipped with security features and never lose sight of them, especially in crowded places. Safe travels!