5 Things to Look for In a Company Formation Agent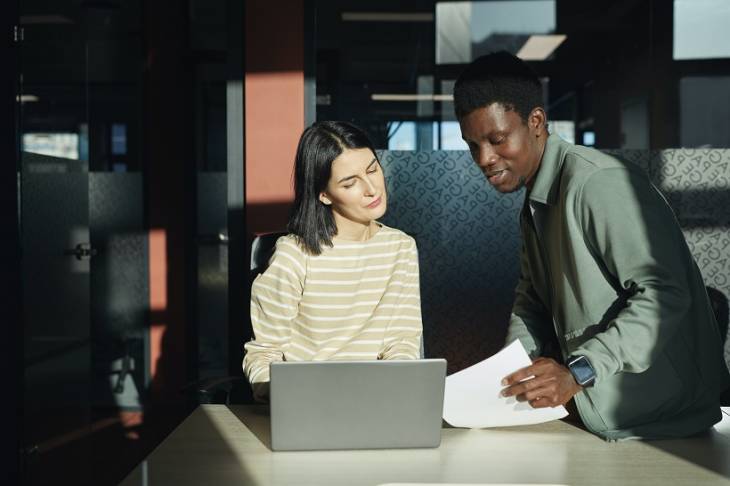 Have you thought about starting a company but are not sure how to go about it? If everything seems too overwhelming and confusing, you may be better off getting professional assistance to set up successfully.
Fortunately, there are numerous service providers whose focus is on helping clients get through the company formation process successfully. Such agents have the right skills and experience to help you overcome hurdles and loopholes.
However, before hiring one, it is essential to look out for specific traits that make the formation agents stand out. Below are some of the crucial details to consider.
1. Find Out If They Are Registered and Accredited
Before you consult a company formation agent, make sure you are dealing with a legit agent. The last thing you need is to get advice from someone who is not registered or recognized by authorities. Besides the fear of being misled, you may end up wasting your hard-earned cash on baseless suggestions.
When scouting for the right company formation agent, ask for registration proof. In the UK, for example, the company or individual agent must be registered by the Association of Company Registration Agents (ACRA). ACRA, the only recognized Professional Association for UK company registration, ensures that industry standards are reached and maintained, safeguarding clients from any forms of deceit.
When you deal with a registered agent, the chances are that you will receive some of the best and most trusted services. Once you check out the registration status and are satisfied with the proof offered, your next concern should be their reputation.
Find out if the company house recognizes them as formation agents. In the UK, it is your responsibility to ensure that they are in the Companies House list of Formation & Company Secretarial Agents. You can check the relevant websites for this information.
2. Consider their Customer Service Levels
You also need to scout for details about the agent you want to deal with. It is easy to learn about such experts by checking testimonials and complaints online.
Carry out a personalized assessment by checking some aspects on their websites to ensure that their customer service level is high-grade.
Factor in the following elements when confirming this point:
Consider their live chat support.
Find out if they have any telephone support.
Establish if their email support works.
If you are satisfied with the above support system, you can rest easy knowing that the service provider will be relevant to your needs.
Never settle for an agent who is unwilling to communicate promptly.
3. Check If They Offer Additional Services
Whenever you scout for a company formation agent, you may not know what is in store for you once the process starts to unfold. It helps if you choose to work with an agent who understands that other things may come up.
They should be willing to step in and assist you, even if it may mean paying something extra for these services.
For instance, dealing with an agent that can offer accountancy, business plan incorporation, and company secretarial services all in one makes it easy for you to navigate the process seamlessly.
However, if the agent cannot offer multi-services, it helps if they can point out experts in the areas you need.
The bottom line is to ensure that the process workouts easily without complications. It helps to choose a team that has the backing of the chartered accountants and chartered tax advisers.
An agent that can provide all-inclusive services makes it easy for you to start on the right note without the hustle of fixing the accounting and tax requirements independently.
4. Determine If the Agent Has a Free Consultation Offer
Working with an agent that first explains all the crucial details in a free consultation meeting has a significant advantage. Before committing yourself to the process, it is essential to understand what is at stake.
A good agent will explain all the necessary details and obligations you need to understand before becoming a company owner. This first meeting should serve as the avenue you get all your questions, concerns, and inquiries addressed.
You can also lodge your complaints and seek clarity on matters that you have a poor understanding of. Only proceed with the agent and the company formation process if you understand how to stay compliant and know what it takes to run a company, then you can engage the agent at a deeper level.
5. They Should Have Packages and Products to View
Whenever you hire an expert, you must be ready to pay for their services. However, you cannot do this if you do not know how they charge for their services and if their products are unique in any way.
Find out the documents they offer, how they charge for each service they offer, and any obligations beyond the formation. Most agents will have a variety of packages priced differently. Let the agent show you all the packages available.
Choose only packages and prices that you need instead of having an all-inclusive package that may be expensive, yet you do not need some of the services offered. Discuss the alternatives with the agent and develop an agreement that works for you before assigning any contracts.
Remember…
No matter how you choose your company formation agent, make sure to check for the basics first. Not all agents are suited for you. Pause to consider the pros and cons and potential charges before you hire one.